Are you looking for the fastest VPN for PUBG mobile? Then don't go anywhere. In this guide, I am discussing which is the topmost VPN to play online games without facing lagging, ping or any other problems.
So, stay till the end. Let's begin!
Fastest VPN For PUBG Mobile And PUBG New State
Out of many, I have shortlisted the best three VPNs for you after weeks of research. At the end of this guide, I am also announcing which is the best one you can download to play PUBG games seamlessly.
1. ExpressVPN- Best VPN For PUBG New State Mobile
ExpressVPN is the first one I have for you that you can use to play PUBG New State Mobile. You might have already heard about this VPN because it is a popular one. People love its lightning connectivity and invincible privacy protection system.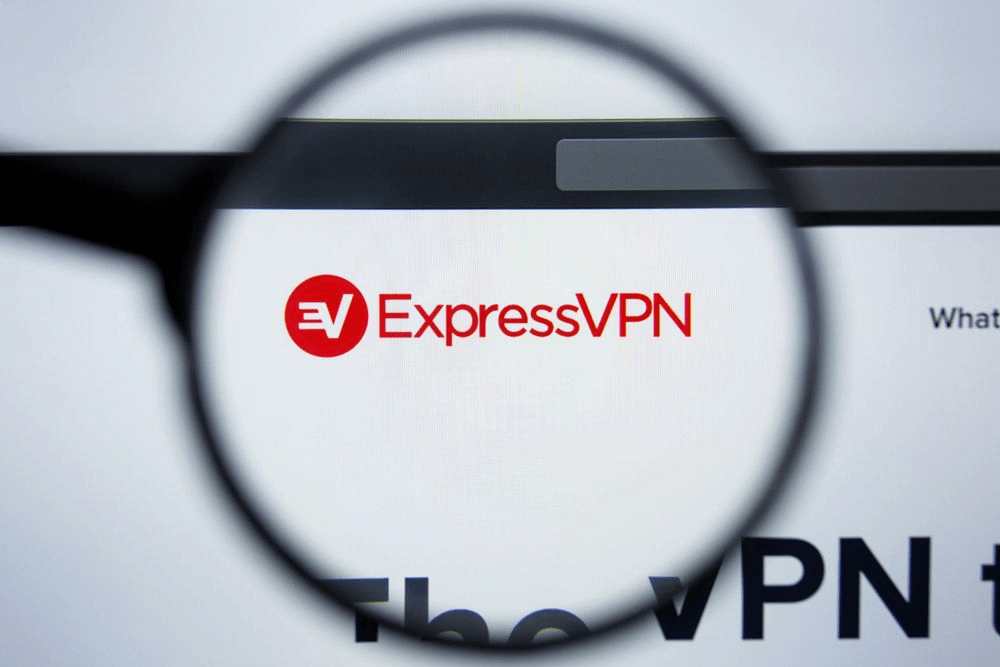 But there's more to it. Check out the pros and cons to find out.
Pros
● Works seamlessly with any game
● Servers are available in 90+ countries
● Trusted by leading media
● Offers unlimited bandwidth
● Excellent customer support
Cons
● The number of devices you can connect to is 5.
● Sometimes, it does not work smoothly during the peak hours
SurfSharkVPN- Best PUBG New State Alpha Test VPN
SurfShark VPN is another VPN that can let you have a smooth gaming experience. It is also one of the cheapest VPNs, with a price starting from 2$ per month.
At this price, you enjoy a lot of features like torrenting, unlimited bandwidth, light way protocol, and a strong security system.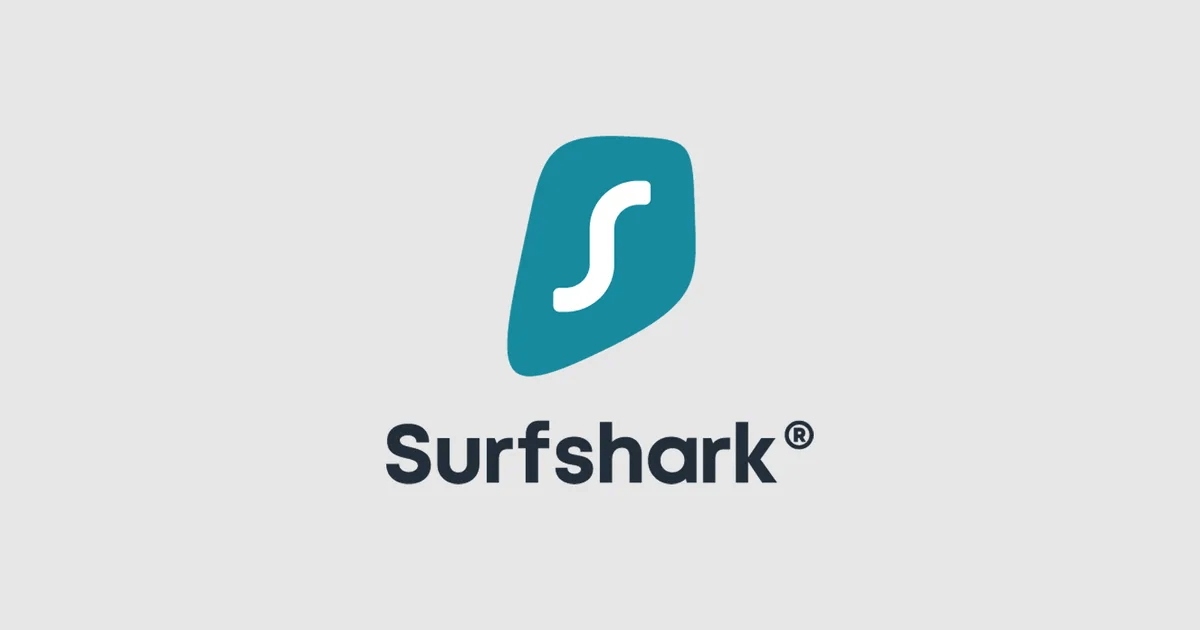 Pros
● You can connect unlimited devices
● Two-factor authentication is enabled
● No footprints
● A cookie pop-up blocker is there
● 100% safe to use
● It is ads-free
Cons
● Customizations options are limited
● Slows down during peak time
● Latency problems
iRocketVPN- Best VPN Play PUBG New State on PC
iRocketVPN is the go-to VPN of thousands of PUBG lovers. It is because it is the fastest VPN that lets them play the game seamlessly. How? Well, this VPN makes sure that your internet connection does not get interrupted. Plus, iRocketVPN also reduces the high Ping and fixes the lagging problem.
In addition to this, iRocketVPN has the strongest security and privacy protection system. It includes military-grade encryption to protect your information and IP-masking to hide your IP address. Furthermore, there is also leak protection and a no-logs policy to keep your identity safe. Therefore, you can surf or play games easily without any worry of hacking attempts.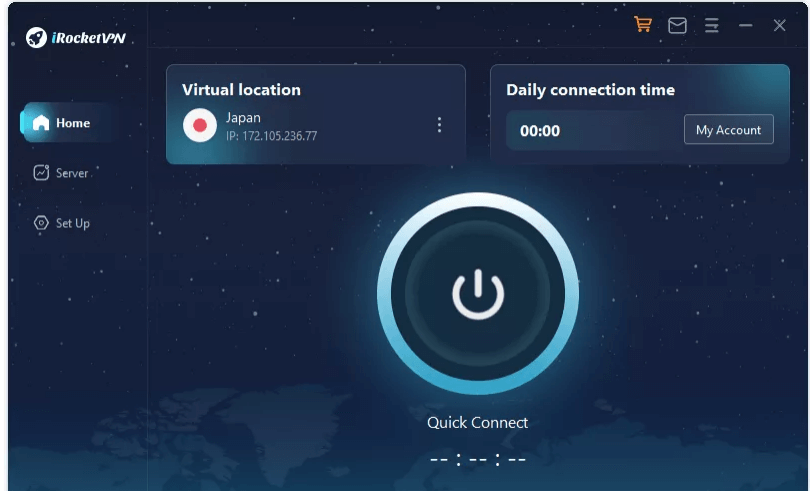 Pros
● Easy to use
● Excellent security system
● Fastest servers across 100+ countries
● Live P2P support
● No limit on bandwidth
● Can connect as many devices as you like
● It is Affordable
● First choice of millions of people
Cons
● Expensive monthly plan (Long term plans provide the best value)
How to Use iRocketVPN to Play PUBG New State Without Getting Banned?
You can use iRocketVPN in three easy steps to play the PUBG New State Game:
Step 1: Begin the process by downloading and then Installing the iRocketVPN.
Step 2: Sign up to make a new account and then log in.
Step 3: Select any country's server and then click on "Quick Connect." After this, you can easily play PUBG New State without getting banned.
Bonus Tips About PUBG Mobile and New State
Is PUBG New State Mobile-Only?
PUBG New State is a mobile-only game. Since its release in 2021, millions of people have been playing it on their mobiles and enjoying its amazing graphics. Your mobile must have 2GB RAM if you want to install this game.
Difference Between PUBG Mobile and PUBG New State
PUBG New State was recently launched and had more advanced and diverse features than the PUBG Mobile. In New State, there are new maps, drones, battery cars, and additional guns than the PUBG Mobile.
FAQs About VPN for PUBG Mobile and New State and Mobile
1. PUBG New State Available in Which Country?
PUBG New State is available worldwide at the moment. If you are not able to use it, then chances are your country has banned this game. Afghanistan announced the ban on the game recently. In total, PUBG New State can be downloaded in more than 190 countries.
2. How to Play PUBG New State Alpha Test with VPN?
First, you should download a top-quality VPN on your mobile. Then, log in there and make a connection by choosing any country you want. The best VPN country for PUBG is South Korea. After this, you can simply start playing the PUBG game.
People also search, "Which country VPN is best for PUBG crate opening?" It's South Korea, the UK, and the USA.
3. Can You Transfer PUBG Mobile to a New State?
If you have logged in with Facebook, Twitter, or email on PUBG mobile and you use the same credential to log in to New State, you will get the same name and inventory. So, there is no need to transfer.
Final Words
All-inclusive, there are dozens of VPNs that can be used to play PUBG New State, but most of them are not good. I discussed the top three ones here, and the best one that stands above every other VPN is iRocketVPN.
It is because it provides matchless services to the users. You will enjoy unlimited connections, servers of more than 100 countries, live P2P support, the strongest security, and much more when you give it a try.
So, download iRocketVPN and play PUBG New State smoothly.