Developed by OpenAI, ChatGPT is a chatbot that can generate human-like text and engage in natural language conversations with users. ChatGPT has been trained on a massive corpus of text data and can understand and respond to a wide range of topics and queries. The purpose of ChatGPT is to provide helpful and informative responses to users and assist them with their questions and tasks.
However, while using the Intelligent tool from OpenAI, you may encounter an error such as "ChatGPT network error" or "ChatGPT access denied." This article will provide a better understanding of chatGPT status and guide you through all the effecive solutions.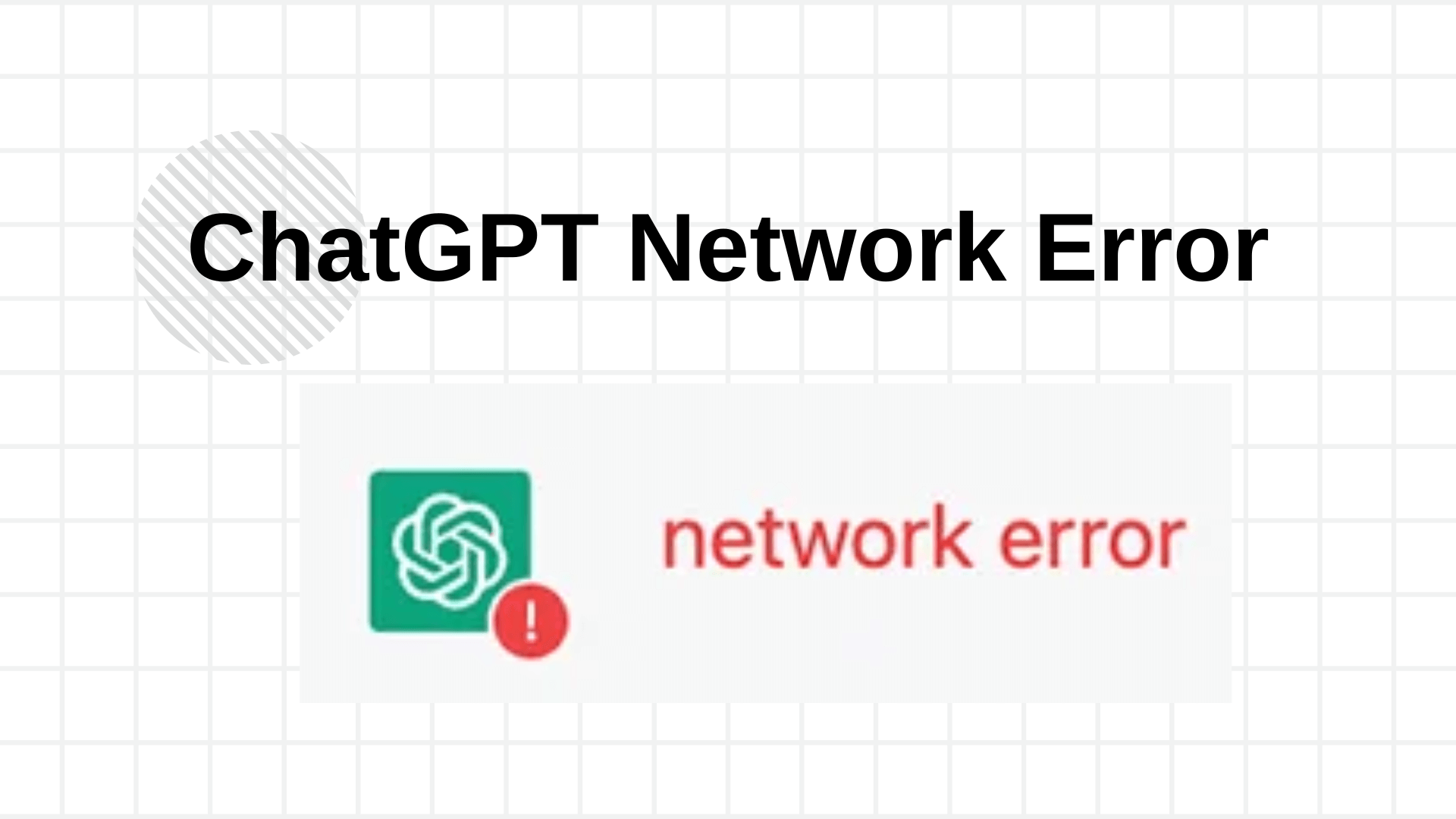 Part 1. Causes of ChatGPT Network Error
A chatGPT network error can occur for a variety of reasons, including:
Inadequate internet connection or slow speeds: If the chatGPT server cannot receive a response from the chatbot due to low bandwidth or slow connection speed, it will result in a network error.
Server overload: If too many users are trying to access chatGPT at once, it can cause the chatbot server to overflow and result in a network error.
Incorrect server settings and/or configuration: Incorrect server settings and configuration can also lead to chatGPT network errors.
Firewall restrictions preventing access to chatGPT services: Firewall restrictions can prevent chatGPT from being accessed.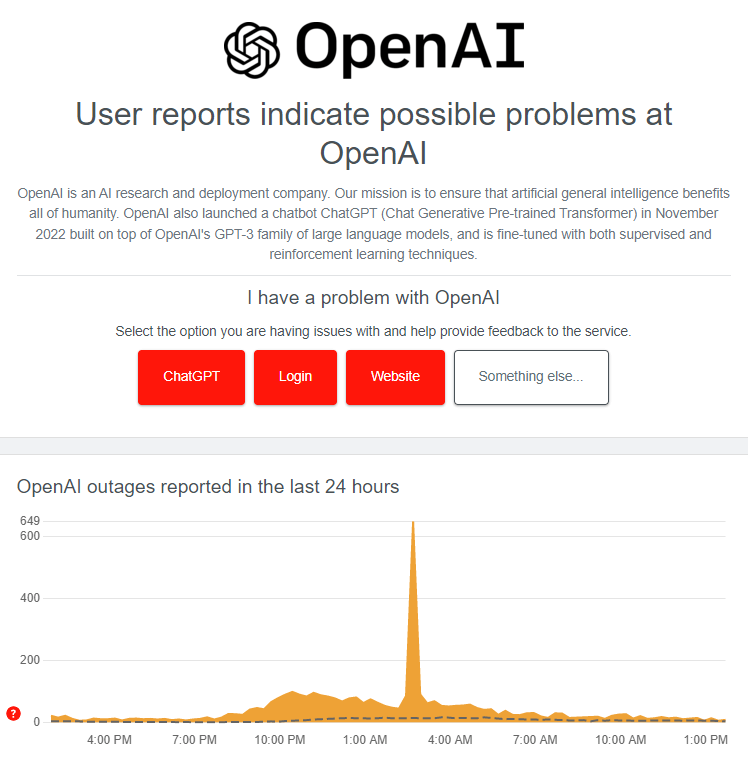 Before further troubleshooting, it's important to check OpenAI server status and outages reported within the last 24 hours. You can do this by visiting the Downdetector website and search OpenAI/chatGPT. If the server is experiencing high demand, the only solution may be to wait for a while or use a VPN that offers IP access located in countries or regions where there isn't as much demand. For example, regions like Japan, Singapore, Taiwan, and Hong Kong may be good options.
Part 2. Symptoms of ChatGPT Network Error
When chatGPT prompts network error, users may experience any of the following symptoms:
ChatGPT services not responding or loading properly
Error messages stating that chatGPT is unavailable
Access denied notifications when attempting to access chatGPT.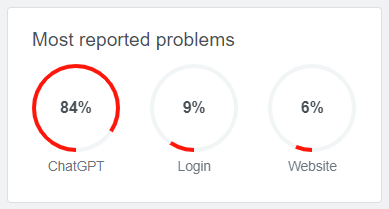 Part 3. Best Solution to ChatGPT Network Error - Try iRocket For Free
Use iRocketVPN for ChatGPT Access
If you are living in an area with a high demand for ChatGPT, network errors may persist, which can be frustrating. To access ChatGPT more quickly, you may want to consider using a virtual private network (VPN) service that can change your region to a location where the service is more readily available, such as Japan, Singapore, Taiwan, or Hong Kong.
One highly recommended option is iRocketVPN, Ultimate Network Issue Solution, which masks your IP address and bypasses restrictions or firewalls that may be slowing down or preventing access to ChatGPT.
Key Features of iRocket
75.000.000+
Downloads
Fast connection speeds: iRocket VPN provides fast and reliable connection speeds, allowing chatGPT services to be accessed quickly and efficiently.

Unrestricted access to chatGPT servers: With iRocket VPN, you can bypass any restrictions preventing chatGPT access.

Secure connection: iRocket VPN encrypts your data so that chatGPT services remain secure and private.

Easy to use: iRocket VPN is easy to install and use, making it ideal for chatGPT users of all experience levels.
How to Get Started with iRocket VPN for chatGPT
To get started with iRocketVPN for chatGPT, follow these steps:
1. Download and install iRocketVPN: First, you will need to download and install iRocket VPN on your Windows PC. To do this, simply click on the Download Now.
2. Enable iRocketVPN connection: Next, enable the iRocket VPN connection to ensure chatGPT services are accessed securely and without restrictions.
3. Log in to chatGPT: Once you have installed iRocketVPN, log in to chatGPT using your username and password.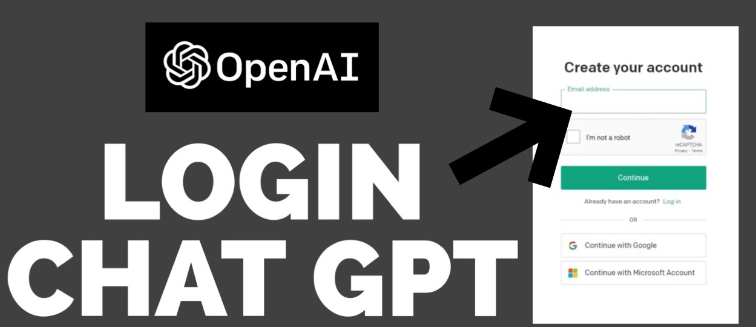 4. Start using chatGPT: You can use chatGPT services with your new iRocket VPN connection. Enjoy secure chatbot access!
Part 4. Tips to Resolve ChatGPT Network Error
1

Check your internet connection:

If the problem persists after using a VPN, the next step to troubleshooting chatGPT network errors is to check your local internet connection. Ensure you have a stable and fast connection before accessing chatGPT services

How to check your internet connection on windows

Step 1 To check your internet connection, open the Network and Sharing Center in control panel.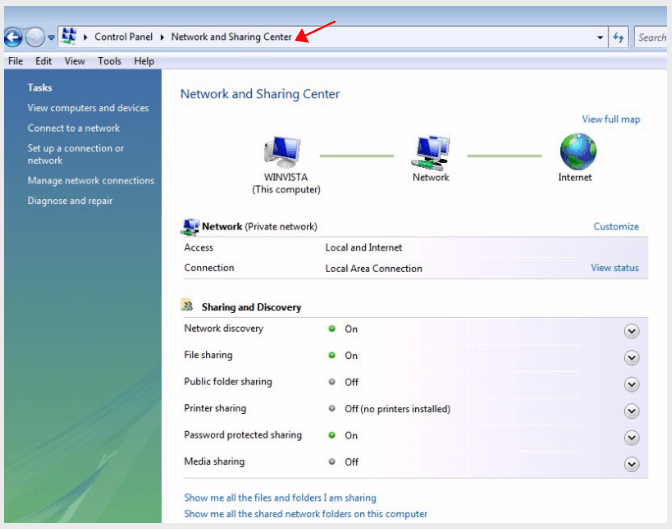 Step 2 You will see a list of connections with their status. If you are connected to a wireless network, make sure that the signal is strong and stable. If it is weak or intermittent, you may experience chatGPT network errors.
2

Clear your cache and cookies.

Clearing your cache and cookies will aid in resolving chatGPT network errors. This will eliminate any temporary files that may be causing the error.

Step 1 Open your internet browser (such as Google) and press the Ctrl + Shift + Del keys together. This will open a window with several options you can choose from. Or follow the steps: More Tool> Clear browsing data.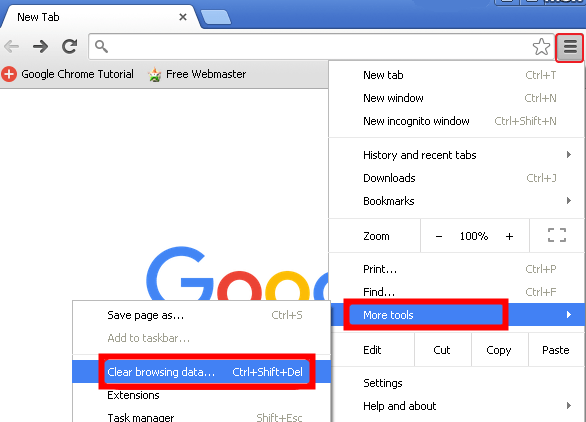 Step 2 Select All Time in the Time Range drop-down menu and check all the boxes in the list that appears.
Step 3 Click on Clear Data to delete all your cache and cookies.
3

Update your browser:

Outdated browsers may not be able to access chatGPT services properly. Therefore, updating your browser to its latest version can help resolve chatGPT network errors.

Step 1 Open your internet browser and go to the Help menu.

Step 2 Click on About This Browser and then check for updates.

Step 3 Install any updates that appear in the list.
4

Disable your firewall:

If the chatGPT network error is caused by firewall restrictions, you should temporarily disable your firewall and try accessing chatGPT again.

Step 1 Open Control Panel and go to System and Security.

Step 2 Select Windows Firewall, click on Turn Windows Firewall On or Off, and select the option to turn it off.

Step 3 Click OK to save your changes.
5

Sign out and Sign in again from ChatGPT

If the above steps fail, you can try signing out from chatGPT and then signing in again. This will refresh your connection and might help resolve any network errors that are being experienced.

To sign out of chatGPT:

Step 1: Open the ChatGPT app or website.

Step 2: Go to Settings and select Log out.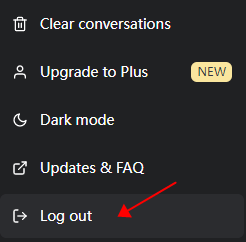 Step 3: Sign in again using your username and password.
To sign in of chatGPT:
Step 1: Open the chatGPT app or website.
Step 2: Enter your username and password in the appropriate fields.
Step 3: Click Login to sign in again.
6

Contact Customer Support

If none of the above steps have resolved your chatGPT network error, we recommend contacting customer support for further assistance. They will be able to provide you with specific instructions on how to resolve the issue.

Contacting ChatGPT Customer Support
Step 1: Open a web browser and go to the Open Help Center.
Step 2: Click on the ChatGPT tab and search articles for help.
Step 3: For Further help, click on the chat icon in the lower right corner.Then, submit your issue under Messages.
The customer support team will provide you with further instructions on how to resolve the issue.
Conclusion
If chatGPT network errors are preventing you from accessing chatGPT services, the steps outlined in this article can help. Consider giving iRocket VPN a try for secure and unrestricted access to chatbot services. Sign up now and get started with iRocket VPN for free today!