In today's digital-driven era, online privacy has become a serious concern due to many emerging cyber threats, such as identity theft, online surveillance, hacking, etc. Protecting personal information is more important than ever before. Owing to that, a Virtual Private Network (VPN) has become an essential tool to have enhanced online privacy and security. In particular, the Japanese VPN has emerged as a popular choice for internet users. A country known for its technological advancements and top-notch cybersecurity measures, Japan is an ideal country for VPN hosting. In this article, we will present all the details you need to know about the Japanese VPN, including its benefits, how it works, how to use the Japan IP address, and much more.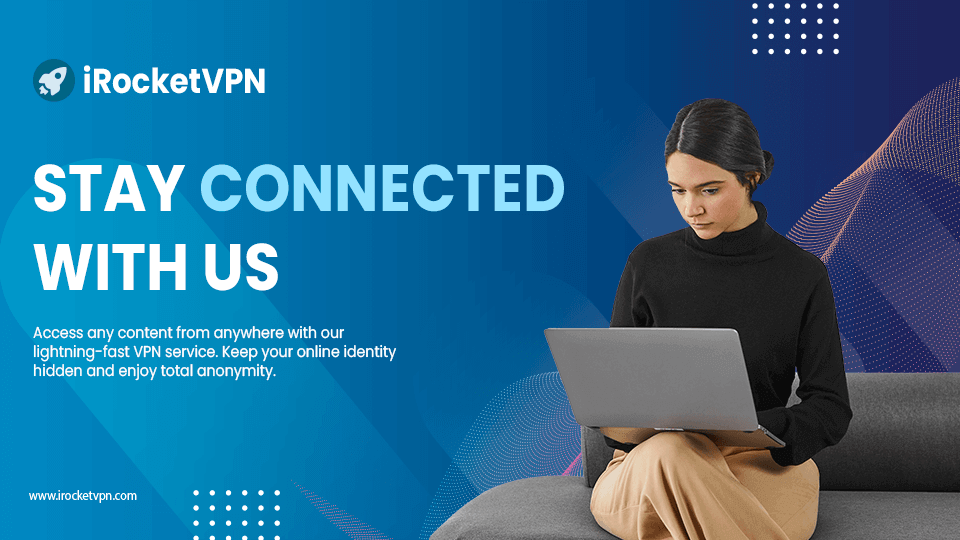 Part 1. Benefits of using a Japanese VPN
Whether you are a fan of Japanese content or want to protect your online privacy, the Japanese VPN is the best way to fulfill your desires. There are plenty of benefits of using a Japan IP address, some of the key benefits are listed below:
Access to Geo-Restricted Content from Japan
Many websites and streaming services restrict access to content depending on your geographic location. However, if you are a fan of Japanese content, such as anime, game shows, movies, and similar others, then a Japanese VPN is beneficial for you. With Japan IP, you can connect to a Japan VPN server address and easily access all the content from Japan. In fact, Netflix and Amazon will also provide you with exposure to Japanese content when you use the Japanese VPN.
Enhanced Online Privacy and Security
When you change IP to Japan, you also get enhanced online privacy and security. All your internet activities are routed through a secure and encrypted tunnel. Moreover, Japan has its own stringent privacy regulations. This implies that when you use one of Japan's IP addresses from the US, the website has to comply with the regulations of both countries.
Hiding IP Address and Location
Another benefit of using a Japanese VPN is that it helps to hide the IP address and location. If you want to keep your online activities anonymous without letting anyone track them, then using a VPN JP is best. The Japanese VPN replaces your IP address with a Japan VPN server's IP address, eventually making it challenging for anyone to track your online activities.
Protection against Cyber Threats
The Japanese VPN also protects against cyber threats like hacking, identity theft, phishing, etc. With a Japan IP address, the VPN provider encrypts your internet traffic, hides your IP address and location, and provides an additional layer of cybersecurity. Overall, the Japanese VPN reduces the risk of becoming a victim of cyber threats.
Part 2. How a Japanese VPN Works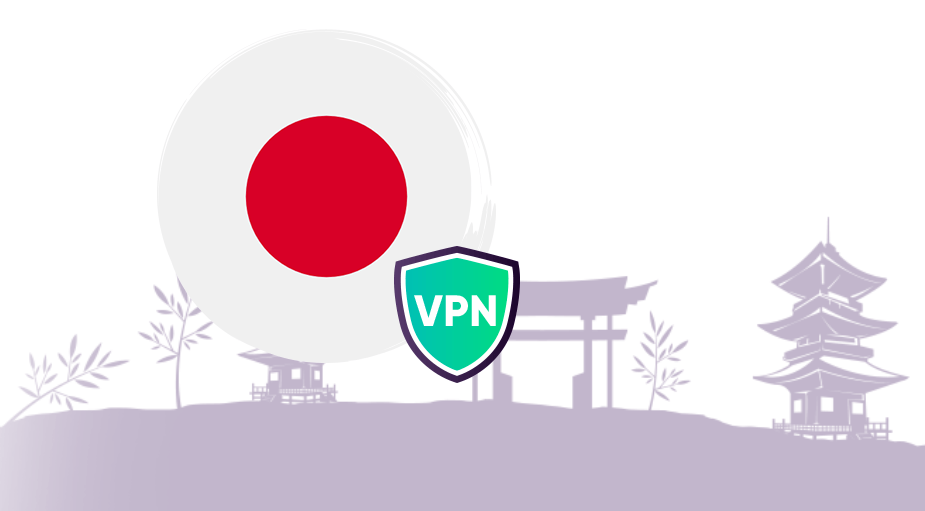 The working principle of the Japanese VPN is similar to other VPNs, i.e., it creates a secure connection between your device and the Japan VPN server address. To create a secure connection and encrypt traffic, the VPN provider uses specialized software that can intelligently route and encrypt all the activities between your device and the VPN server. Below are the key steps involved while using a Japanese VPN:
Encryption of Internet Traffic
When you connect your device with a VPN in Japan from Chrome or a desktop app, it encrypts all your internet traffic before sending it to the internet. So, even if your internet activities are intercepted, they are useless to anyone due to their encrypted nature.
Hiding IP Address and Location
In addition to encryption, the Japanese VPN routes your internet traffic via a Japanese server. This means that the VPN replaces your actual IP address and location with Japan IP, making it challenging for anyone to track your online activity.
Routing Internet Traffic through a Japanese Server
The Japanese VPN routes all the internet traffic through a Japanese server. This lets you access all the geo-restricted content from Japan that are unavailable outside Japan.
Use of Different Types of Protocols
There are different types of protocols to set up a secure connection between your device and the VPN server. It depends on what protocol your Japanese VPN provider uses. For example, iRocketVPN uses different types of protocols, such as OpenVPN, L2TP, PPTP, IPSec, etc. Each protocol offers different strengths and weaknesses, thereby the protocol choice depends on elements like compatibility, speed, and security requirements with your device.
Part 3. How to Change IP to Japan?
Now that we know all the basics about Japanese VPN, let's discuss how to change IP to Japan. This is exactly where iRocketVPN comes into action.
iRocketVPN is a powerful VPN service that offers the fastest servers, unlimited bandwidth, and top-notch security. With a user-friendly interface and wide server coverage in Japan, iRocketVPN provides smooth and uninterrupted access to the Japanese VPN. Moreover, its military-grade encryption lets you stay anonymous throughout your connectivity time.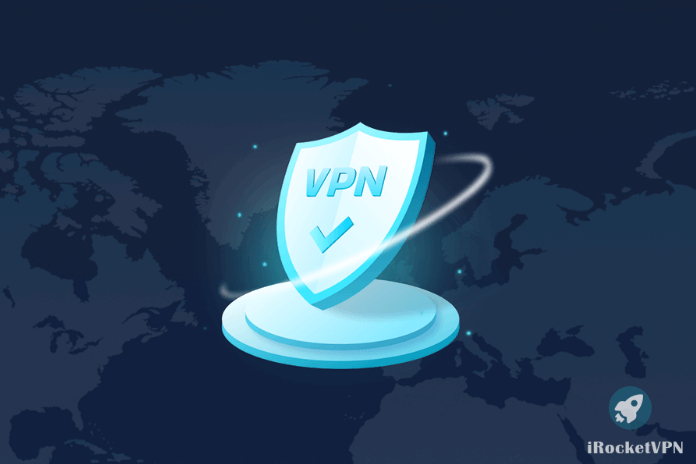 Key Features of iRocketVPN for accessing Japanese Content
75.000.000+
Downloads
High-Speed Servers in Japan: It provides high-speed servers with unlimited bandwidth for a fast and smooth browsing experience.

Multiple Device Connections: It lets you connect multiple devices simultaneously, making it easy to secure all of your devices with a single subscription.

Wide Server Coverage: It offers a wide server coverage in Japan, making you access content from different parts of Japan smoothly.

Easy-to-Use Interface: It provides a click-based user-friendly interface that lets you easily change IP to Japan and make the connection right away.
Follow the below steps to connect to a Japanese VPN with iRocketVPN:
Step 1. Download and launch iRocketVPN on your PC.
Step 2. The program will automatically pick the recommended network node. Click the "Quick Connect" button to make the connection.
Step 3. If you want to change the VPN node/location, click the "Virtual location" and then select the regional node you want to connect.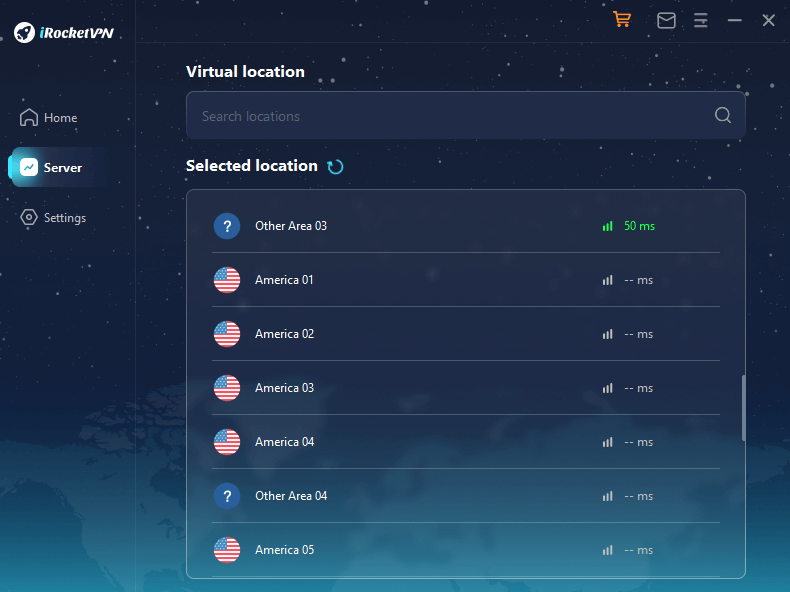 This way, you can instantly and easily connect to Japan or any other country's VPN with the user-friendly approach of iRocketVPN. If you face any issues, customer support is available 24/7 for your assistance.
Part 4. Time Limited Coupon for iRocketVPN
From military-grade encryption and unlimited bandwidth to lightning-fast speeds, iRocketVPN offers everything you need. But there's more!
For a limited time, iRocketVPN is offering exclusive coupon codes that can provide more discounts on all major plans. This is an excellent opportunity for you to grab the Japanese VPN and all the premium features of iRocketVPN.
To redeem the coupon, visit the iRocketVPN website, pick the plan, and enter the coupon code: JP001 at checkout. That's it! So, benefit from iRocketVPN today and enjoy browsing the internet with a super-fast Japanese VPN.
Conclusion
The internet has become an integral part of our daily lives, but it has also raised privacy concerns. However, a Japanese VPN is an excellent way to not just protect online privacy but to also get access to all geo-restricted content. Therefore, if you want an encrypted, secure, and fast internet experience, then using a Japanese VPN with iRocketVPN is the best choice. So, try our iRocketVPN today and experience Japanese privacy-driven internet exposure.