Steam Account Credentials Have Changed After I Open VPN
Steam has earned its reputation as one of the most advanced digital storefronts, offering a vast array of diverse games that allow players to indulge in their preferred gaming experiences without any hassle. As the oldest gaming platform, Steam provides users with a seamless, lag-free, and immersive gaming experience. However, some users have experienced a concerning issue where their Steam account credentials have changed after open VPN.
In this article, we will address this issue and provide insights into the best VPNs to use to secure your Steam account credentials. By the end of this article, you will have a better understanding of the problem and be equipped with the knowledge to prevent it from happening to you.
Part 1. Why My Steam Account Credentials have Changed after I Open VPN
People usually use VPN on Steam to avoid higher prices, so they change their graphical location where the store prices are lower. The pricing for the games is different, varying from place to place.If you've recently noticed a sudden change in your Steam account credentials after using a VPN, don't worry; you're not alone.
There are several reasons why this may have occurred, including:
Steam's Robust Security Features: Steam has implemented strong security measures to safeguard user accounts, and VPNs can trigger these features, leading to suspicious activity flags and password change requests.
Network Connectivity Issues: VPNs can sometimes cause network instability, resulting in logouts and password verification prompts from Steam.
IP Address Conflicts: Steam tracks user IP addresses, and when a user logs in from a new location, the platform may flag the account for suspicious activity and prompt a password change.
VPN Restrictions: Some VPNs may have limitations that prevent specific Steam features from functioning correctly, leading to account issues such as password changes.
Part 2. How to Secure Your Steam Account Credentials after Opening VPN
When you open a Steam account, this requires security to protect your account from getting banned. Steam detects a VPN because of its intelligent security system, so you need a special VPN to bypass it, so Steam will never detect it. If you want to secure your Steam account credentials, iRocketVPN, ultimate online security solution is an excellent and risk-free option.It will never disappoints you and manages the requirements of almost every application to safeguard your precious accounts.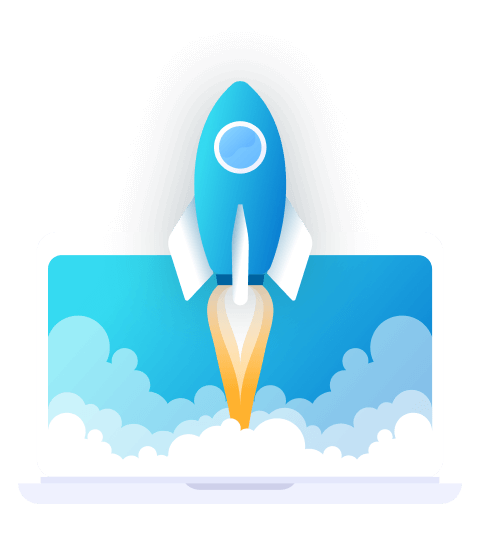 Features of iRocketVPN
iRocketVPN offers military-grade encryption, which is impossible to crack. It protects you from getting your information leaked to hackers, snoopers, and cyber attackers.
iRocketVPN has unlimited bandwidth and the best P2P support. You will experience the fastest gaming experience at low pings.
It also supports streaming services so that you can enjoy playing games without facing any lag issues. It has a large number of nodes available so that you can connect yourself with the best and desired servers.
It has multiple device connectivity, and the downloading speed is not restricted to only one device; you can also use various.
iRocketVPN organizes the web traffic in the best ways, so you will never find any speed drops.
Let's see some basic steps to use iRocketVPN.
Step 1: Start downloading iRocketVPN for Windows, install it on your PC, and follow the steps ahead.
Step 2: Open it. You will have a virtual location by default. If you click "Quick Connect," it will ask you to create a new account. After creating an account, get yourself to log in and again click on "Quick connect."
Step 3: You can verify the connection by an alert "Successfully Connected" with a timer. Now, launch Steam safely and enjoy playing games without worrying about your account credentials.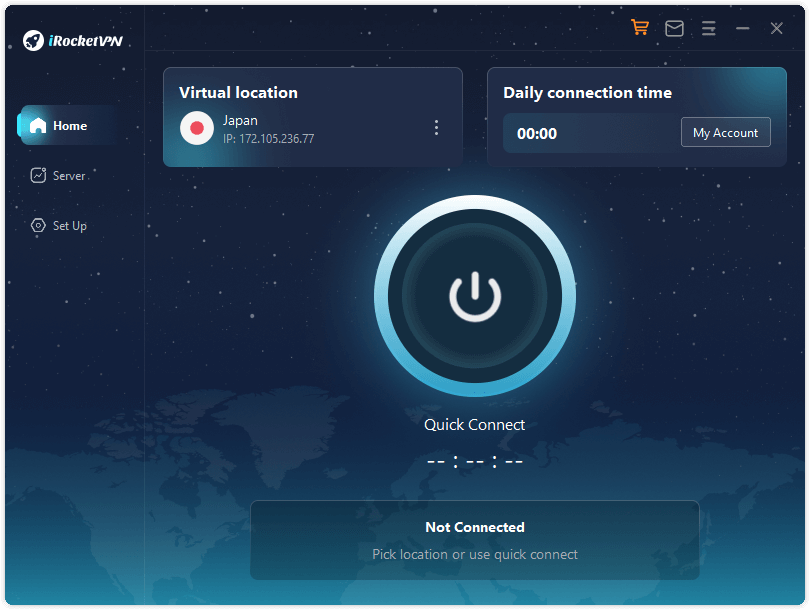 Part 3. Other Preventive Measures for Steam Account Credentials Have Changed After Open Vpns
If you're concerned about the security of your Steam account and have experienced sudden changes in your credentials after using a VPN, there are several additional preventive measures you can take.
Select a server location near your physical location: To avoid network connectivity issues, choose a VPN server location that is close to your physical location. This can help prevent sudden logouts and password verification prompts from Steam.
Verify your email address and enable Steam Guard: Verify your email address on Steam and enable Steam Guard to add an extra layer of security to your account. Steam Guard can help protect your account against unauthorized access and ensure that you are notified of any suspicious activity.
Avoid using multiple VPNs at the same time: Using multiple VPNs simultaneously can lead to conflicts and issues that may cause Steam to flag your account for suspicious activity. Therefore, stick to using one VPN at a time to avoid this issue.
Contact Steam support if you encounter any issues: If you experience any issues with your Steam account, such as sudden password changes or unauthorized access, contact Steam support immediately for assistance. They can help you restore your account access and prevent further issues from occurring.
By following these preventive measures, you can help ensure that your Steam account remains secure and protected while using a VPN. With these precautions, you can continue to enjoy your favorite games without any interruptions or issues.
Part 4. FAQs about VPN & Steam
1

Can I use VPN to buy Steam games?

Yes, you can use a VPN to change your location and buy games at lower prices. You need to select the VPN with the best security system, like iRocketVPN, to save yourself from getting banned.
2

How do I change my Steam credentials?

Follow the necessary steps to change steam credentials.
Open your steam account and go to "Settings."
You will see an option of "Change Password". Click on it.
Input your current password in the blank space
Steam will send you an email address with an attached five-digit pin-code for confirmation.
Read that email and enter that code in Steam.
After confirmation, enter a new password and proceed with it.
After the process, you will get a confirmation email from Steam that your credentials have been changed.
3

How do I set up a VPN on Steam?

The steps to run a VPN are mentioned in this article. The extra things to set up a VPN on Steam are as follows:
Log in to your steam account and select any region because a VPN masks your IP address.
Now add items to your cart and enter a new billing address and payment option for the games you like. But remember that Steam only allows you to change regions once every three months.
4

How to bypass Steam with VPN?

Here's how to unblock Steam with a VPN:
Subscribe to your chosen VPN provider. We particularly recommend iRocketVPN, ultimate online security solution
Install the relevant app on your device.
Connect to a VPN server.
Open the Steam application and you should find you can play your games with no issues.
Conclusion
In conclusion, you have now learned how to secure your Steam account credentials using a VPN without getting caught. Losing access to your premium games can be distressing, but with iRocketVPN, you can prevent unauthorized access and keep your account secure. iRocketVPN is exceptional in providing you with the best features and a safer environment to enjoy your favorite games.
We highly recommend that you download iRocketVPN to protect your Steam account credentials from attackers. With iRocketVPN, you can enjoy a fast and secure VPN connection with unlimited bandwidth and access to servers in multiple locations worldwide. So, download iRocketVPN today and take the first step towards securing your Steam account and enjoying a seamless gaming experience.