Roughly a third of all internet users across the globe rely on VPNs to ensure their online activity is safe and secure. Whether that is staying free from government oversight, streaming shows in different countries, or just ensuring you stay one step ahead of hackers – a VPN is a quality tool for boosting your internet protection.
So what happens when Urban VPN not working anymore on your system? How do you overcome these challenges and get that digital wall of protection once again?
Let's jump into some of the most common reasons your Urban VPN may have stopped working, how to fix them, and what alternative solutions may be best for you to have an enjoyable and anonymous online session.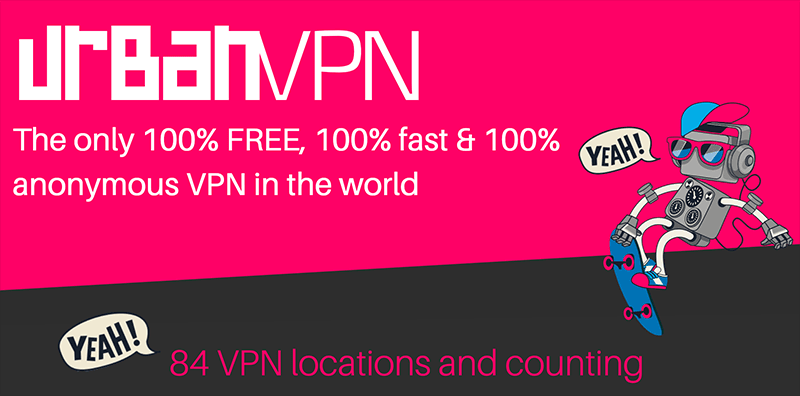 Part 1. Everything You Should Know About Urban VPN
Urban VPN was created in 2018 and offers free and price-level options to ensure a decent online experience. It is a wildly popular VPN option because the free plan offers unlimited bandwidth, which is pretty rare in that competitive space.
There are limited features on the VPN service at all levels. That is another feather in its cap because it keeps both the apps and internal downloadable software as simple as possible. With limited features come less frequent complaints or confusion over how to best utilize the service.
The features Urban VPN does offer include:
80+ VPN locations
Faster than average connection speeds
Decent encryption with DNS/IPv6 leak protection
No registration requirements
Free bandwidth on desktops
Paid version available for streaming services
There are also no device limits, so you can have as many smartphones, tablets, laptops, or PCs connected to your account as you want. The premium edition is set at around $3.49/month (depending on current promotions) and enables you to use streaming services.
Part 2. How Do I Fix Urban VPN Not Working?
There are a number of reasons your Urban VPN not working and causing issues when you are trying to safely browse the internet or use other applications. Let's go through some of the more common problems and how to best fix them. (Or simply try another VPN instead.)
1. Poor Internet Connection
Urban VPN relies on an internet connection to successfully work. Before you can utilize this system, you will need to ensure your internet speed is up to snuff. You can do this by cold boosting your router, calling your ISP service, or resetting your connection on your device. If the problem persists, you may need to contact a network technician from your ISP.
2. Disable Your Antivirus Software
Some VPNs, including when Urban VPN not working, run into connectivity or running issues whenever an antivirus problem is running. Both of these software programs are trying to manage your data in real-time and may step on each other's toes. Try disconnecting your antivirus program and see if that doesn't solve the problem.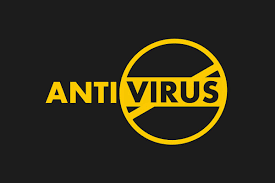 3. Swap Servers
Like most VPNs, your Urban VPN not working issue could be related to the server you are using at the moment. Try switching the country or server location you are currently connected to in the application. This should reset your speed and allow you to enjoy all the features of the VPN again.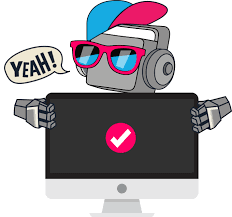 Note
Urban VPN has only one node per country to choose from.
4. Reinstall Urban VPN
If there are no updates to your system or Urban VPN, it may be time to do a fresh install. Software is always susceptible to bugs and other operational conflicts. You never know when a processing issue is stuck on repeat or if some other bug has worked its way into your system. Simply uninstall your current version of Urban VPN and update or reinstall the latest version from the website to fix your Urban VPN not working issue.
Part 3. Why is My VPN On but Not Working?
Any VPN service you are using could be seen as on and working but not actually doing its job of hiding your current IP address. Each brand of VPN will have specific troubleshooting steps, but in general, you should check for problems like:
Connectivity issues: If your internet connection is weak or unstable, your VPN may not be able to establish a secure connection.
Server issues: If the VPN server you're trying to connect to is down or experiencing issues, your VPN may not be able to connect.
Firewall or antivirus interference: Some firewalls and antivirus programs may block your VPN connection, causing it not to work.
Incorrect login credentials: If you've entered the wrong login credentials for your VPN, it may not be able to authenticate your account.
Outdated VPN software: If your VPN software is outdated, it may not be compatible with the latest security protocols or may have bugs that prevent it from working correctly.
We have found the connectivity issue to be the most common reason your VPN may not be working properly.
Part 4. Best Urban VPN Alternative You Should Try for Free!
If you are sick and tired of endlessly trying to fix your Urban VPN not working issues, you should move to a more reliable alternative by downloading the free version of iRocketVPN. This is a secure and private VPN service that improves your internet access without risking your privacy.
You get a guaranteed online tunnel to safely transfer your online data and IP address that hackers and other malicious actors cannot penetrate easily. This means you remain protected from unwanted eyeballs on your private activity.
Key Features of iRocket
75.000.000+
Downloads
Military-grade encryption ensures your data remains that – just yours!

iRocketVPN has a strict no-logs policy, so you remain untraceable or have your info shared with third parties.

Effectively hide your IP address to safeguard your activity from viruses, hackers, and malware.

Includes unlimited bandwidth, lightning fast servicers, unlimited devices, P2P support, and the ability to unblock geo-locked content.
Part 5. FAQs About VNP Not Working
1. Why is Netflix causing an Urban VPN not working issue?
Even though Urban VPN advertises the free plan as unlimited, they do not support streaming services until you commit to a paid tier for around $3.95/month.
2. Why is my VPN slow?
Your VPN may be slow for various reasons, such as your internet connection speed, distance to the VPN server, or the VPN protocol used. To improve your VPN speed, try connecting to a server closer to your location or switching to a faster VPN protocol.
3. Why is my Urban VPN not working on my phone?
Your VPN may not work on your phone due to issues with the VPN app, settings, or the VPN protocol used. The best thing to do is to update your device and the software and restart everything.
Conclusion
Hopefully, this solves your Urban VPN not working problem and gets you back online safely and securely that protects your private information. The only downside to Urban VPN is that it can occasionally fail at the free level.
If you want a more reliable solution to protecting your online activity, check out the features and incredible speeds available from iRocketVPN You can download the free version and get started in no time at all.