Wondering which is the best free VPN for Escape from Tarkov game that can fix the lagging and ping issues? Then, this article is for you.
Lagging and high ping are the only two things that gamers both fear and hate. That is why they now get the help of VPNs to avoid these problems.
But which one is the best?You will find out in this guide.
So, stay till the end.
Part 1. Best Free VPN for Escape From Tarkov to Fix Lag and High Ping Without Getting Banned?
There are only three top-quality free VPNs that you can use to fix the lagging and high ping issues without getting your account banned.
1

iRocketVPN for Escape From Tarkov to Reduce High Ping

iRocketVPN is one of the best VPNs a gamer can use. It is because this VPN understands what a gamer needs to enjoy a seamless gaming experience.

First of all, iRocketVPN provides military-grade encryption to protect all of your data and information. It also hides your IP address from fellow gamers and possible hackers. Plus, leak protection, DNS servers, and a No-logs policy let you surf and play games safely without being hacked.

But that's not it.

iRocketVPN is also one of the fastest VPNs you can use. It guarantees the minimum speed loss and the smoothest internet connection.

This VPN has already been used by millions of people, and you won't be disappointed too if you go for it.
Pros
One of the fastest VPNs

Follows the safest protocols

Effectively reduce high ping and lag

No limit on bandwidth

No limit on device connections

Free Trial is available for every user

30-day money-back guarantee

Offers a Life-time plan
Cons
Costly short-term plan (if you buy the subscription)
How to Use iRocketVPN to Play Escape From Tarkov?
You can use iRocketVPN to play the Escape From Tarkov game by following three simple steps.
Step 1 Download iRocketVPN and then open it.Then put in your username and password to log in. Tap on "Sign up" if you don't have an iRocketVPN account.
Step 2 In the last step, select the server and make a connection. You can then play Escape From Tarkov easily.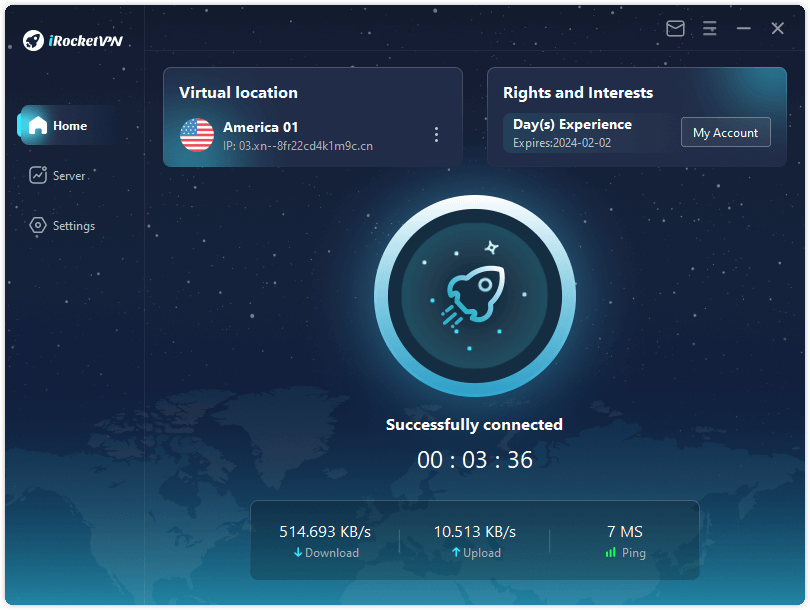 These are:
2

ExpressVPN for Escape From Tarkov to Fix Lag Switch

ExpressVPN is another VPN I have for you if you don't want to face Escape From Tarkov lag issues. It is considered one of the best because it provides its services across 90+ countries with the best possible servers. ExpressVPN makes sure that the internet connection stays stable and that no interruptions occur. This reduces the lag and ping, and you play the game smoothly.

But there's more.

In addition, ExpressVPN has an invincible security system that does not let anyone steal your information. It follows a no-logs policy so that your identity stays secure. Furthermore, DNS Protection makes sure that no other gamer or hacker gets access to your data.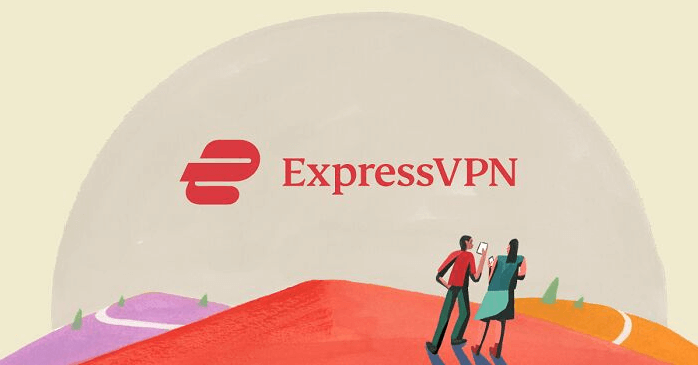 Pros
Zero-logs policy

IP masking

3000+ servers

Unlimited bandwidth

Lightway protocol

30-day money-back guarantee
Cons
Customization options are not diverse

Connection limit of five devices
3

SurfShark VPN for Escape From Tarkov to Fix Lag

SurfShark is another VPN you can use to end the Escape From Tarkov high ping and lagging issue once in for all.

You can get to enjoy a number of features when you use SurfShark, but the two best things about it are- a Swift internet connection and a top-quality privacy protection system. These two factors let you play Escape from Tarkov seamlessly.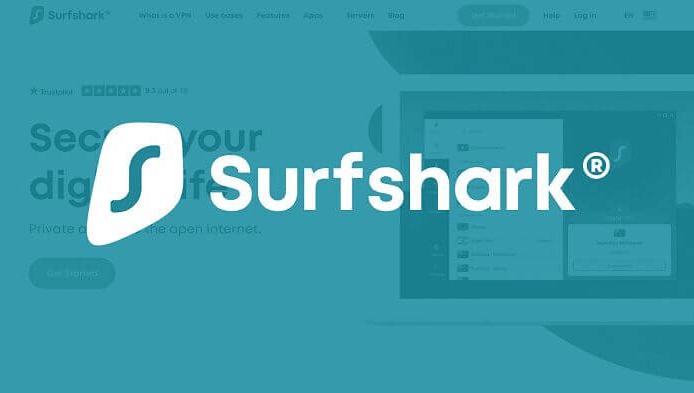 Pros
Ultra-fast speed

Enhances internet

No limits on device connections

No logs- policy

Unlimited Bandwidth

Offers Money back guarantee
Cons
Latency issues

Fine-tuning is limited
Part 2. Can You Use VPN in Escape From Tarkov Without Getting Banned?
Yes, you can use VPN to play Escape From Tarkov. Expert gamers recommend you do this as well because it can effectively reduce lag and ping. In addition, you can enjoy fast internet speed and stable connection when you use a VPN to play the game.
But you should only use the safest VPN for this purpose. Using a low-quality one is a privacy concern and can also cause issues like slow speed, poor connection, etc.
Part 3. FAQs About Best Free VPN for Escape From Tarkov
1

VPN Can't be Used Anymore in Tarkov?

You can use VPN to play Tarkov games, but you should go for the best one (like iRocketVPN) as it is safe. Furthermore, just make sure you don't violate the game's policies while using the VPN.
2

EFT Servers Block VPN Connections?

No, EFT servers do not block VPN connections. People have been using VPNs for years, and they face no problems.
3

Free VPN to Use for Tarkov So I Don't Get Kicked Every Single Game?

iRocketVPN is safe to use if you don't want to get kicked out of every single game. It is because this VPN is extremely secure, does not violate any privacy policies, and offers the best possible services.
4

Escape From Tarkov- How to Show Ping?

You can use web-based apps or send an HTTP request to check the Ping. But the easiest method is to press "Esc" when you open the game, and then go to Settings. There, click on "Multiple tabs," and you can then see the ping there.
Final Say
All-inclusive, there are dozens of free VPNs available online, and I discussed the top three ones here. Out of these three, the best free VPN for Escape From Tarkov is iRocketVPN.
It is the winner because you can enjoy the game smoothly without ping or lagging issues. iRocketVPN enhances the internet and makes sure that it stays stable. You can also connect as many devices to it because it has not imposed any limit on it.
Plus, it has the strongest security system because of military-grade encryption, no logs-policy, DNS and leak protection, and much more.
So, download iRocketVPNand play Escape from Tarkov without issues!