How to Spoof Life360 Location on iPhone and Android [2023 Update]
Draw customized route for your Pokémon Go trainer in 1 Click!
Life360 is an application that operates on location-based services, enabling the tracking of your children or family members' whereabouts in order to ensure their safety. Nevertheless, it can unquestionably be bothersome for individuals who prefer not to be constantly monitored. As a result, a significant number of individuals are actively seeking methods to fake their location on Life360. This article aims to present a variety of effective techniques for spoofing Life360 location on both iPhone and Android devices. Let's delve into the details.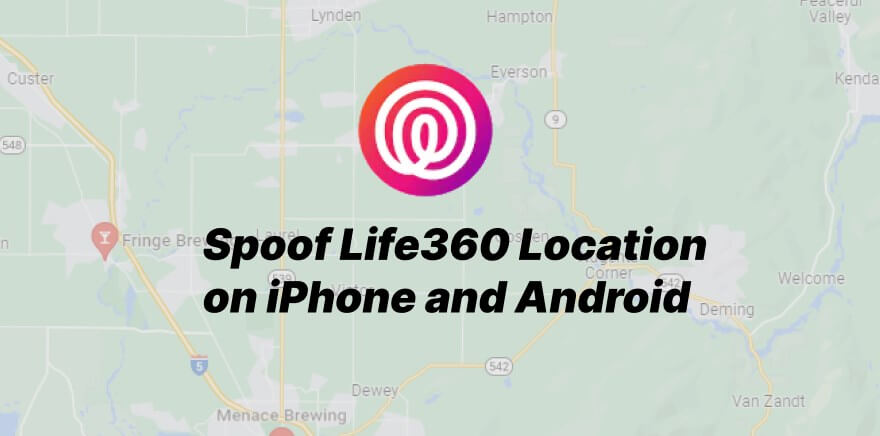 What is Life360?
Life360 is a mobile application designed to help families and close-knit groups stay connected and informed about each other's whereabouts. The app's primary feature is its ability to provide real-time location tracking and sharing among members of a designated group. It is often used by parents to keep track of their children's locations, coordinate activities, and ensure their safety.
However, it's worth noting that some individuals might be interested in "spoofing" their location on Life360. Location spoofing involves faking or manipulating the GPS coordinates reported by a device or app. People might attempt to spoof their location on Life360 for various reasons:
Privacy Concerns: Some individuals might not want to share their precise location with their family members all the time due to privacy concerns. Spoofing allows them to protect their privacy while still appearing to be at a different location.
Avoiding Surveillance: People who feel uncomfortable with the idea of being constantly tracked by their family members might use location spoofing to create the illusion of being in a different place.
Personal Freedom: Young adults or individuals seeking more autonomy might use spoofing to appear as if they are at one location while actually being somewhere else.
Playful Deception: In some cases, people might use spoofing as a playful or harmless way to prank family members or friends.
How to Fake Location on Life360?
Fake Life360 Location on iPhone
Among the most user-friendly methods to manipulate Life360's GPS location is through a dedicated tool known as LocSpoof. This exceptional tool offers the flexibility to falsify GPS locations seamlessly, enabling virtual movement between two points without physically changing your current location. What sets LocSpoof apart is its straightforward usage, eliminating the need to jailbreak your device. Notably, LocSpoof is compatible with the latest iOS 16 version, boasting a range of impressive features that are bound to capture your interest.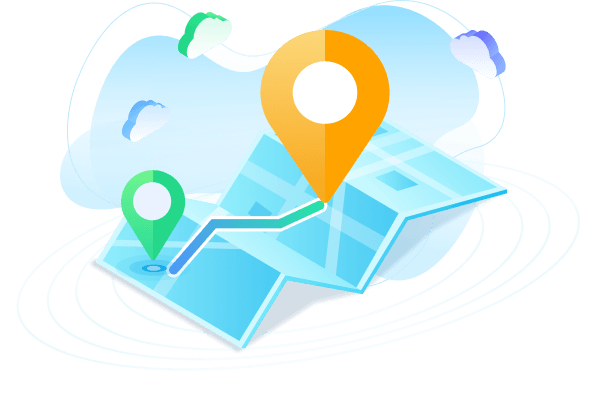 Fake your Life360 location to any specific address you require with ease.
Effectively manipulate your Life360 location incognito, keeping parents and others unaware.
Provide a range of modes including Joystick Mode, Two-spot Mode, Multi-spot Mode, and Teleport Mode for seamless mobility.
Simulate movement, customize speed, and designate stops along your virtual movement.
Compatible with location-based apps such as Pokemon Go, Snapchat, Instagram, Facebook, and more.
100861 Users Downloaded
Here are the steps to fake location on Life360 by using LocSpoof Location Changer:
Step 1. Download and install iRocket LocSpoof on your computer. Then connect your phone device to your computer through a USB cable or WIFI connectionas prompted.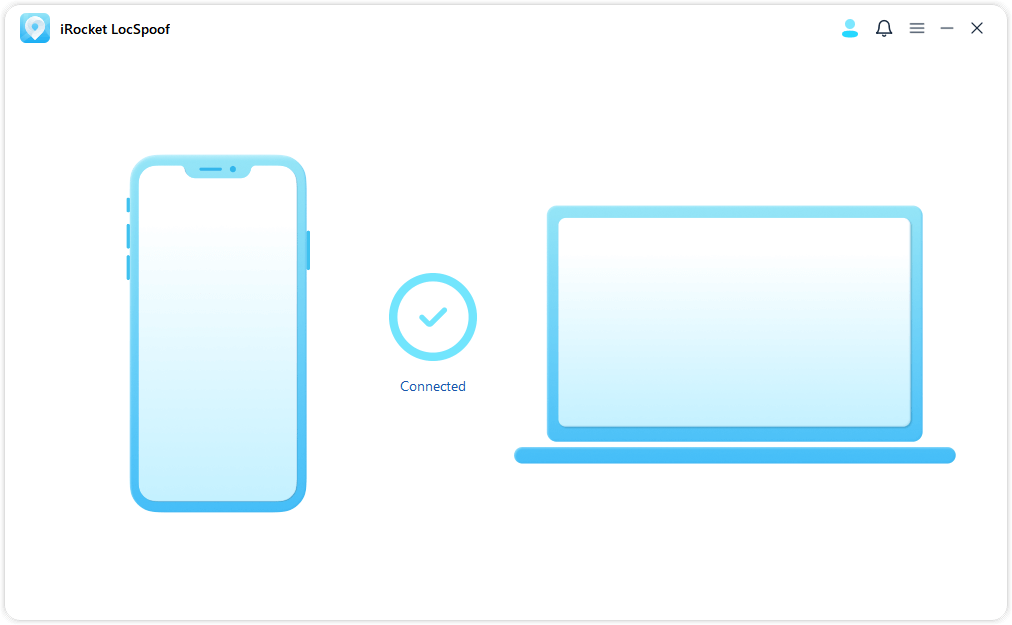 For iOS 16 users:Follow the on-screen guide to enable Developer Mode on your phone easily. If the option doesn't show up in settings, simply wait for a few seconds.
Step 2. Click on the map or enter your desired location in the search bar. Use the Move button to select the location. You can also utilize theTeleport modeto plan and move to anywhere in the world.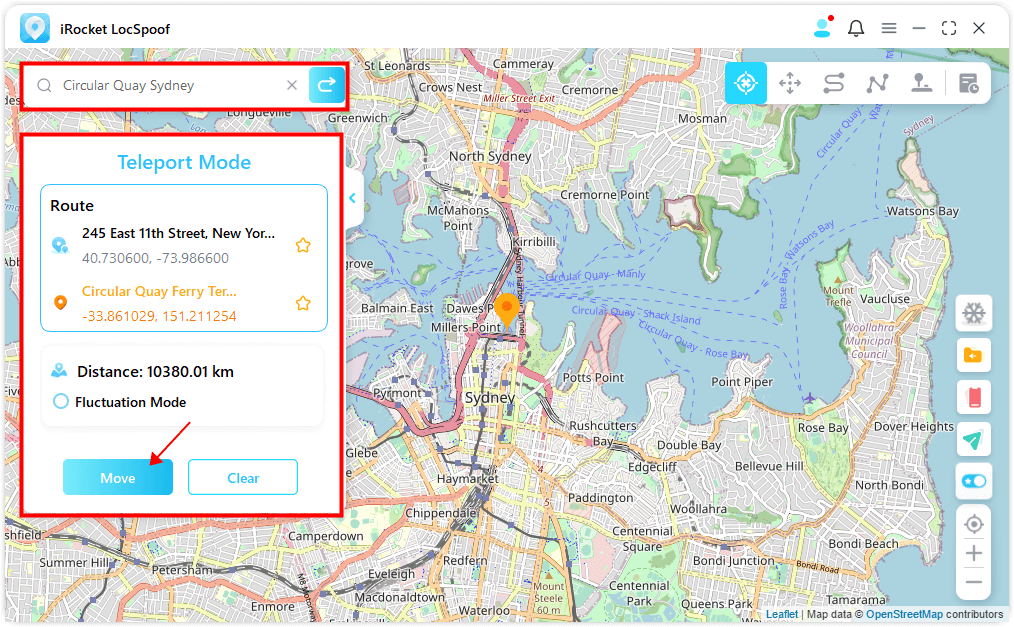 LocSpoof supports the creation and simulation of two-point routes and multi-point routes to enable devices to simulate route movement. You can also use this mode to easily switch location.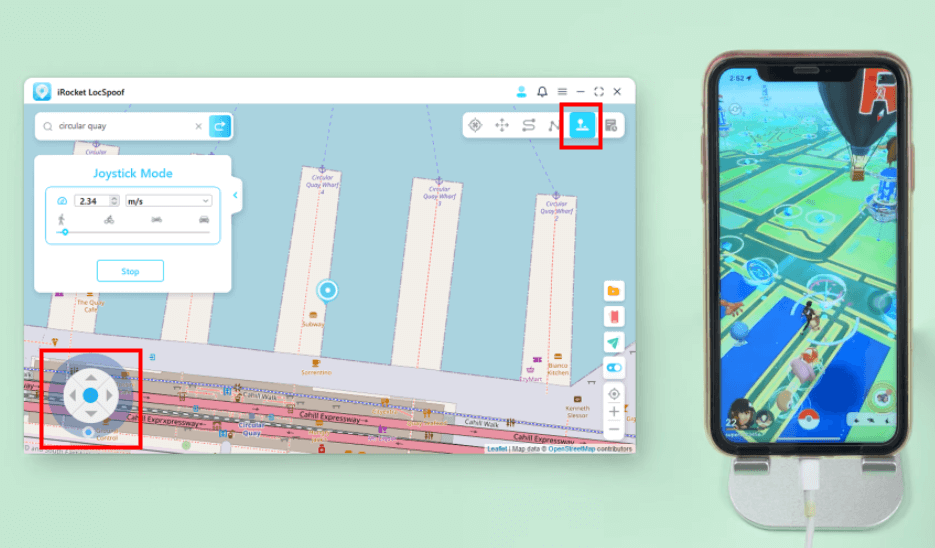 Spoof Life360 Location on Android
Apart from Life360 location spoofing on iOS devices, Life360 location spoofing on Android devices is also a commonly asked question. There are many ways to spoof location on Life360 on Android devices. However, the most safe, secure and simple way is to use Fake GPS Location. Fake GPS Location is easy to use and does not require rooting your Android device. The tool is fully compatible with all Android versions and can also be downloaded directly from the Google Play Store. So it stands out in all such life360 location spoofer on the Google Play store.
Before you can use the app, your Android device must have the developer option enabled. If you don't know how to enable developer options, here are the steps in detail:
Open Settings > System > About Phone
Scroll down to Build number.
Tap Build number seven times.
At this point, input the lock code as prompted, which will turn on the developer option.
After enabling developer option, here is the specific detail to fake Life360 location on Android using Fake GPS location app:
Step 1. Go to play store to download fake GPS location and install on your android device;
Step 2. After installed, go to "Settings" > "System" > "Developer Options". Tap on "Select mock location app".
Step 3. Click "Fake GPS" option when Select application prompt appear.
Step 4. Open the app. Choose the location where you want to change and then tap on the play button.
FAQs about life360 location spoofing
Can I fake a location on Life360 without anyone knowing?
Sure. To temporarily halt location sharing on Life360 discreetly, you can utilize a fake location application to falsify your GPS data. This specialized app empowers you to establish a fictitious location, effectively deceiving Life360's tracking system into believing you are located elsewhere.
How do I make my Life360 location stay in one spot?
Maintain a Fixed Location on Life360 by Deactivating Location and Motion Services. Disabling both motion and location tracking is sufficient to ensure your static position. This eliminates the necessity of disabling Wi-Fi and cellular connections for the method to remain effective.
Does Life360 work when my phone is off?
Life360 is an Location-based App, so when you turn off your mobile phone, Life360 doesn't work at all.
Conclusion
By adhering to these systematic guidelines, you will undoubtedly gain the ability to fake your location on Life360 using the guidance of LocSpoof Location Changer. This tool is known for its security, ease of use, and reliability, providing a simple one-click approach to spoofing your iPhone/Android's location. Feel free to explore its functionality and kindly share your feedback with us.