How to Change Netflix Region - The Easiest Way
In today's world, entertainment is just a click away, and Netflix has become one of the most popular streaming services worldwide. However, did you know that the content available on Netflix varies depending on your location? That's right, different countries have different shows and movies available on Netflix due to licensing agreements. But what if you want to access a show or movie that's not available in your region? That's where changing your Netflix region comes in.
In this blog post, we'll show you how to change your Netflix region using a VPN, why you need a VPN to do so, and how to change your Netflix region without a VPN. So, whether you're traveling or simply looking to access more content on Netflix, keep reading to learn how to change your Netflix region!

Part 1. Why Do You Need a VPN to Change Your Netflix Region
Over 190 countries have Netflix available. Copyright laws and royalties, however, prevent it from showing the same content in different regions. The US Netflix service can't be accessed outside the US without a VPN, for instance. Users can now access thousands of other titles by changing their Netflix region with a VPN or without one. By changing your Netflix region with a VPN, you can enjoy the following benefits.
Access to More Content: Netflix users can access more content by using a VPN. VPNs allow you to access Netflix content that is not available in your country. With a VPN, you can connect to a server in the UK and watch British shows and movies from the USA.
Bypass geo-restrictions: A VPN allows you to bypass geo-restrictions and access your favorite content from your home country when you're traveling abroad. If you connect to a VPN server in your home country, you can access Netflix content as if you were still there.
Bypass Censorship and Internet Restrictions: Several countries restrict internet access and block certain websites and services. Accessing these content restrictions can be made easier with a VPN. Using a VPN can help you stay secure and safe when accessing the internet by encrypting your online activity.
Protect Your Online Privacy: VPNs encrypt your online activity, preventing your internet service provider or third parties from monitoring your personal information. By protecting your online activity, hackers and other malicious actors will have a harder time accessing your personal information.
Improve Streaming Quality: Netflix and other streaming services are throttled by some ISPs. Faster streaming speeds are possible when you use a VPN to bypass these restrictions. You can avoid buffering and other problems that can detract from your streaming experience.
Part 2. How to Change Netflix Region with a VPN
When it comes to a VPN that can change Netflix region, iRocketVPN, ultimate online security solution is highly recommended. If you want to stream Netflix content from another region, iRocketVPN is the best option. Users can easily access their favorite movies and TV shows through its fast and reliable connection, which bypasses any geo-restrictions.
You can quickly connect to all kinds of built-in servers with iRocketVPN and maintain the speed of your online browsing well. For streaming media or to get around censorship restrictions, you can also connect to unlocked or unrestricted locations. iRocketVPN allows you to appear as though you live in Japan when you are in the US and want to change your Netflix region.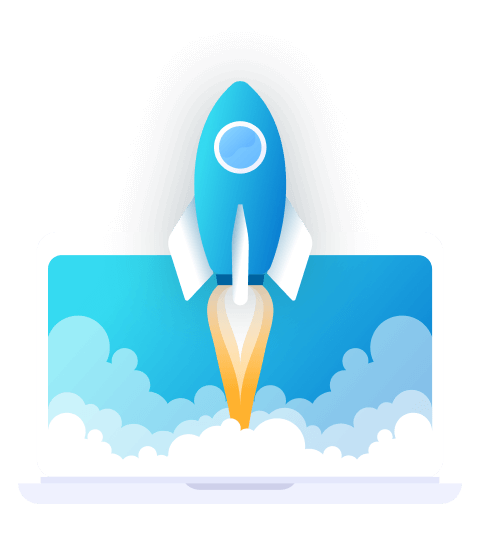 Features of iRocketVPN
Secure and reliable connection.
Compatible with all Windows systems
Access to servers in many countries
Powerful bandwidth streams at fast speeds
Intuitive user interface with easy navigation
30-Day money-back guarantee for complete satisfaction
Guide to iRocketVPN setting up
Step 1. Download iRocketVPN and Tap "Quick Connect" to establish the VPN connection. (Log in to your VPN account or create a new account if you don't have one.)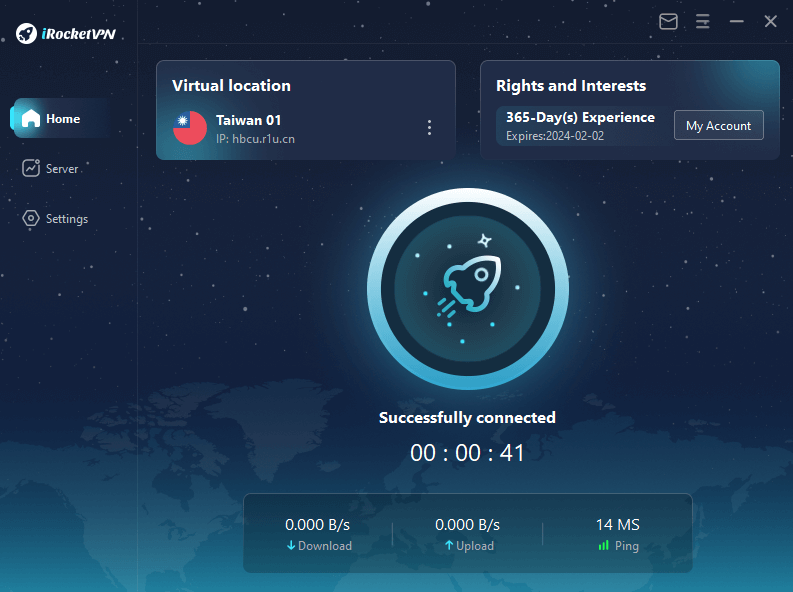 Step 2. Verify your IP address. Check your IP address to ensure that Your location is accessible.

In just a few clicks, you will be able to connect to servers around the world. This allows you to watch streaming videos.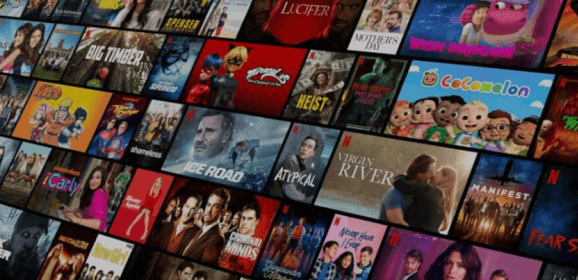 Part 3. How to Change Netflix Region without a VPN
Changing your Netflix region without a VPN is possible with the help of a few different methods, such as;
Smart DNS Service: Smart DNS services are an excellent option for streaming content from different countries without having to use a conventional VPN. Smart DNS redirects certain parts of your internet traffic through its own servers, allowing you to access geo-restricted websites, such as Netflix.
Proxy Server: Proxy servers are another great way to unblock restricted contents on different platforms including Netflix. They act as a middleman between you and the website you want to access, masking your IP address and replacing it with one from the proxy server 's location. This allows you to access region-locked content on Netflix.
Remote Desktop Software: Remote desktop software is a great way to access Netflix in different regions without having to use a VPN. By connecting your computer and another device located in the desired country, you can access regional-restricted content as if you were in a remote location.
The Tor Browser: The Tor Browser is another way to access Netflix without using a VPN. It is an open source anonymity network that routes your traffic through different nodes, masking your IP address and allowing you to bypass geo-restrictions on content.
Set Up a Home VPN Server: Lastly, you can set up a home VPN server. By setting up your own VPN server, you can connect to it from any device in the world and access Netflix content available only in that country. This is an easy and secure way of accessing regional-restricted content on Netflix.
No matter which method you choose, you 'll be able to watch your favorite films and series without having to worry about regional restrictions.
FAQs About Changing Netflix Region
1

Which country has the biggest Netflix library?

As of March 2023, Slovakia had around 8,400 Netflix titles available, based on industry data. Notably, European countries dominated the top 10 rankings in terms of the number of available titles.
2

Why is the Netflix region locked?

Netflix is region locked due to various factors, including licensing agreements, copyright restrictions, and content distribution rights. These restrictions allow Netflix to comply with the laws and regulations of different countries and ensure that content is only accessible in authorized regions. Region locking helps Netflix acquire and distribute licensed content appropriately within each specific territory.
3

Why are some Netflix movies restricted in my country?

Some Netflix movies are restricted in your country due to licensing agreements, copyright and distribution rights, and considerations of regional preferences and audience demand.
Conclusion
Changing your Netflix region is easier than you think. With a reliable VPN like iRocketVPN, ultimate online security solution, you can access content from any country around the world with just a few clicks of your mouse. Plus, iRocketVPN provides strong encryption and fast connection speeds so that streaming never slows down even when accessing geo-restricted content. And if you don't have access to a VPN for some reason, there are still ways to change your Netflix region without using one. Whichever route you choose, make sure to take advantage of all the great movies and TV shows available on Netflix no matter where in the world you are!
With iRocketVPN, you can access your favorite shows and movies from all around the world in just a few clicks. Download iRocketVPN today to enjoy unrestricted streaming of news, sports, movies, TV shows and more!