How to Spoof in Monster Hunter Now?
Attention, players who eagerly await! Monster Hunter Now has officially launched worldwide, both experienced and new hunters can enjoy this all-new hunting experience in the real world.
This location-based game, is jointly developed and released by Capcom and Nintendo, allowing you to experience the thrill of hunting in your regular commute or walking route. I'm sure that you're eager to know if there's something that can enhance your gaming experience. You're in the right article! Here, we will walk you throug how to spoof in Monster Hunter Now, as well as discuss the advantages and disadvantages of doing so.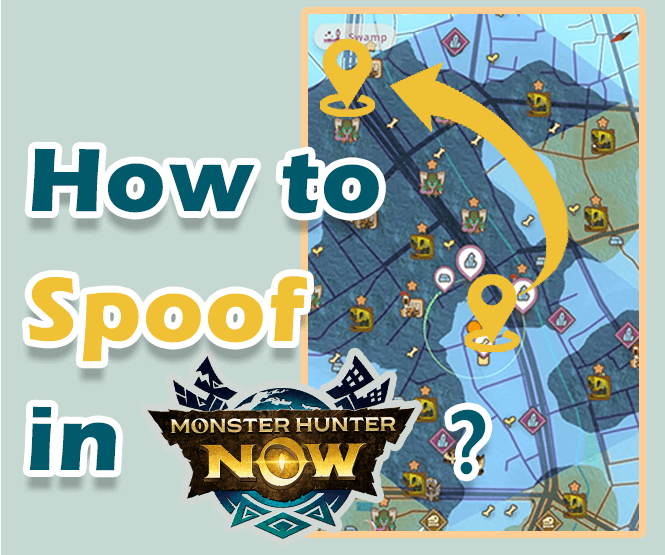 Part 1. Benefits of spoofing in Monster Hunter Now
With the latest game release, players can now immerse themselves in the exciting experience of hunting. And when it comes to gaming, we can't overlook the topic of spoofing. Spoofing in Monster Hunter Now brings forth several advantages that players can enjoy.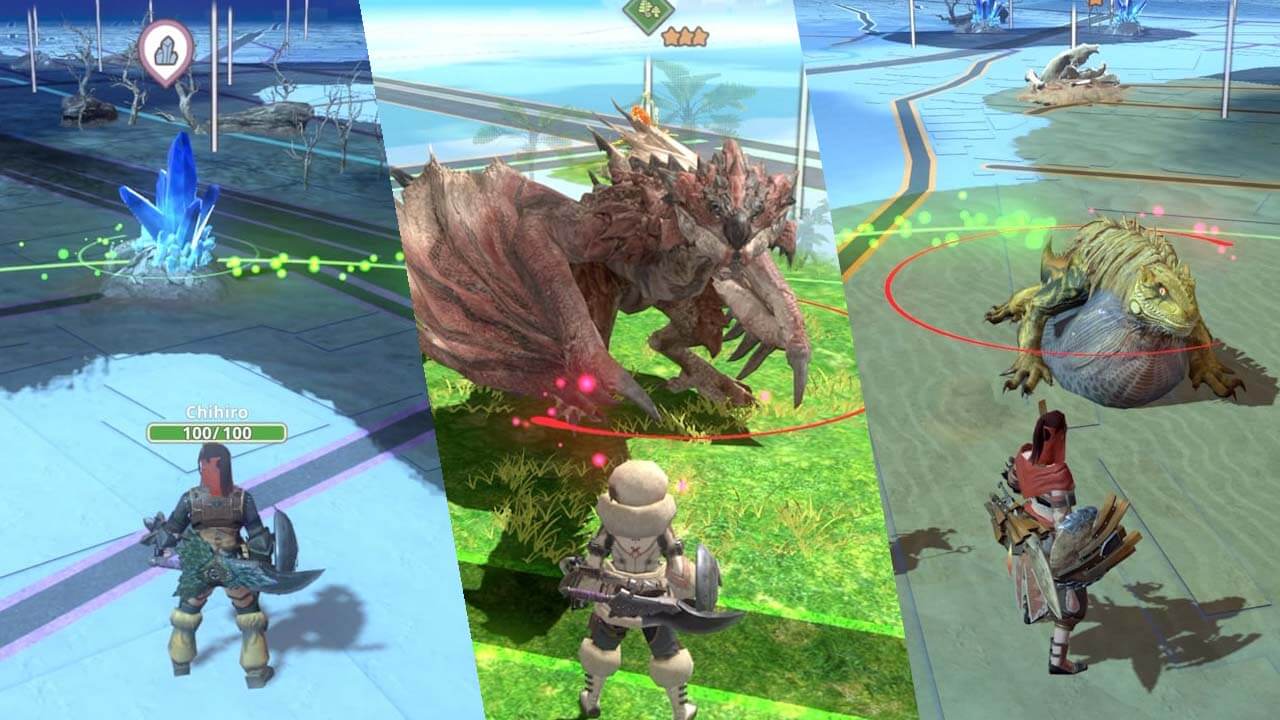 1

Enjoy the Game No Matter Where You are

If you find yourself in a location where the game is not officially supported or if you are unable to freely go outside, spoofing is the perfect solution for you to enjoy the game. With spoofing, you can virtually explore different areas and catch monsters from the comfort of your own home, avoiding the hassle of the weather and other things.
2

Obtain Resources Faster

Spoofing allows you to access different locations in the game without physically being there. This means you can quickly travel to areas with abundant resources and gather them at a much faster pace. Whether it's parts or quest objectives, spoofing gives you an edge in acquiring them efficiently.
3

 Complete Task Effortlessly

Completing tasks and missions in the game becomes much more convenient with spoofing. Instead of having to physically travel to specific locations, you can simply spoof your location and complete the tasks from wherever you are. This saves you time and effort, allowing you to progress through the game more smoothly.
3

 Hunt Monsters Faster

One of the key advantages of spoofing is the ability to quickly find and encounter monsters. As you unlock more and more monsters, it gets difficult to track down the exact monsters you need for parts or quest objectives. But you can easily solve this problem if you spoofing, while you can jump from point to point to fight whatever monster you want.

Spoofing in Monster Hunter Now opens up a world of possibilities, allowing you to enjoy the game regardless of your physical location or mobility constraints. Spoofing enhances your overall gaming experience and helps you make the most out of your time in the virtual world.
Part 2. How to Spoof in Monster Hunter Now
After going through all of this, I believe you must be eager to start spoofing right away! Don't worry, I've got you covered! In this section, we will introduce three easy-to-use and user-friendly location change tools that will enhance your gaming experience and take your journey to the next level!
1

LocSpoof Location Changer

Here we introduce you to the Trusted third-party software Locspoof, a powerful tool that allows you to easily spoof your location in Monster Hunter Now, you can manipulate your GPS coordinates and transport yourself to various locations in the Monster Hunter Now universe. The iRocket LocSpoof Location Changer is designed with user-friendliness in mind, making it accessible to both beginners and experienced players. Here's a step-by-step guide on how to use this tool to spoof your location in Monster Hunter Now:

Begin your free trial now by downloading the software to test whether it works perfectly.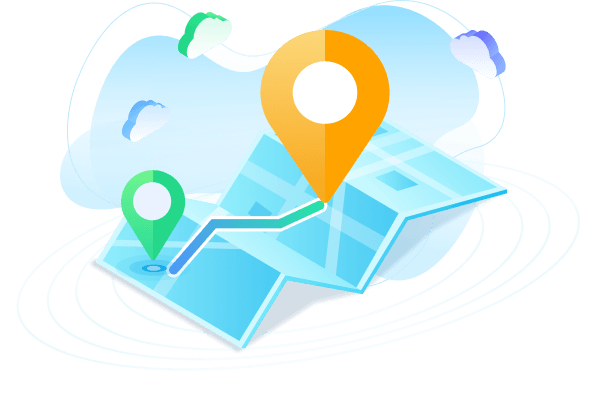 Highlights of LocSpoof:
Take complete control of your GPS location with 360-degree movement.
Seamlessly teleport your GPS location to any place in the world.
Compatible with all location-based apps, including Pokémon GO, Monster Hunter NOW, Find My.
Enjoy a free trial accessible to all users.
100861 Users Downloaded
Here's how you can make the best use of iRocket LocSpoof in Monster Hunter Now:
To change geolocation on your iPhone or iPad using LocSpoof, follow these steps:
Step 1. Connect your iPhone or iPad to your PC. Launch LocSpoof and click on the "Start" button.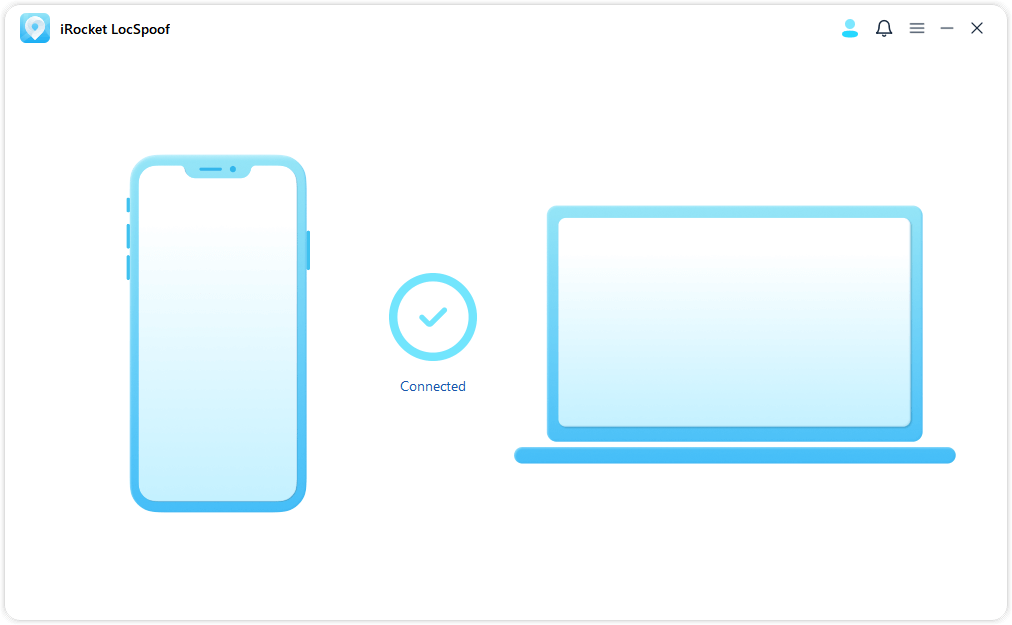 Step 2. In the upper right corner, select "Teleport Mode" or use the multi-spot mode to simulate a route. Type the destination in the search bar and simply click the "Move" button to teleport to the new virtual location.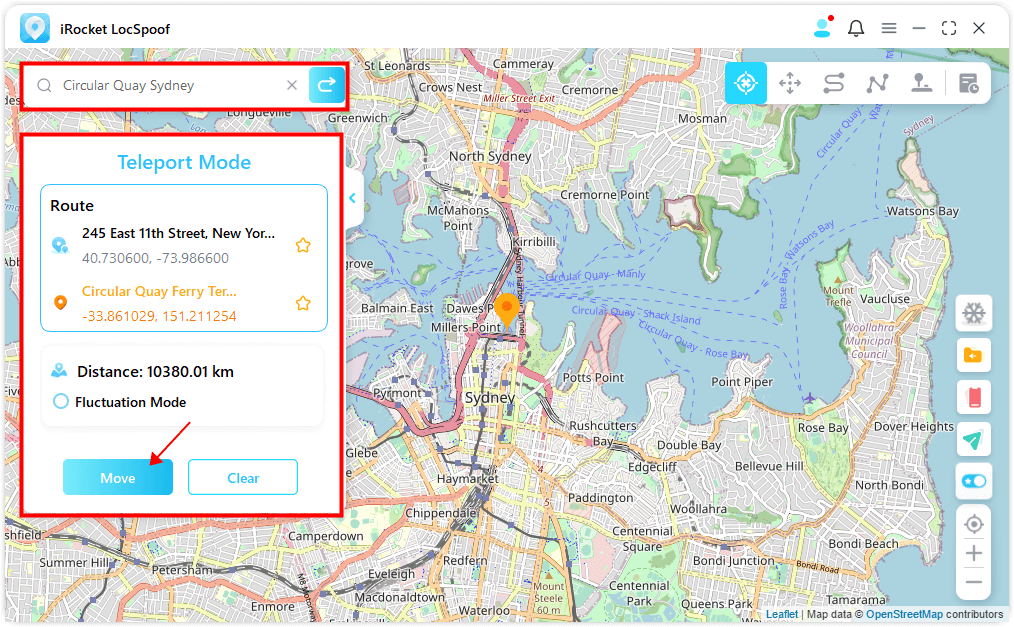 Note
Launch the Maps app on your phone to verify your current location. Once confirmed, you can use this new location across all of your applications.
2

GPS JoyStick

Fake GPS Location by Lexa is widely considered to be the most popular and top-notch app for spoofing locations. This app is compatible with both rooted and non-rooted phones, allowing you to effortlessly alter the region of your phone.

Pros
Free and Easy to Use
GPS JoyStick offers a virtual joystick that makes it convenient to operate.
Cons
Compatibility issues:Only works for Android devices.
Frequent Ads :While GPS JoyStick is a free app, some users may encounter frequent appearance of ads, which can be disruptive to the user experience.
3

Fake GPS Location

Fake GPS Location app has gained immense popularity thanks to its exciting joystick features and teleportation capabilities. Its user-friendly interface has made it particularly appealing to people living in rural or remote areas, leading to its widespread adoption.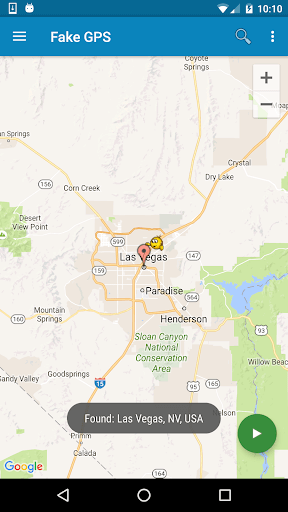 Pros
User-Friendly Interface: Setting your desired location is a straightforward process, making it accessible even to those with limited technical knowledge.
GPS JoyStick offers a virtual joystick that makes it convenient to operate.
Cons
App Exiting : One drawback of Fake GPS Location is that once you set your location, the app immediately exits. If you reopen the app while it is still working, it will bring you back to a default location, which can be inconvenient.
Compatibility issues:Only works for Android devices.
Performance Issues: Some users have reported occasional performance issues, such as lag or inaccuracies in location spoofing. These issues may affect the overall experience of using the app.
FAQ for Monster Hunter Now spoofing
1. What to do when Small Monsters not Spawning
One of the risks of spoofing is the possibility of small monsters not spawning. This decrease your ability to obtain essential basic materials needed for progression in the game. In such cases, you may find yourself needing to disable the spoofing. This could be a measure taken by the game developers to protect the integrity of the game's progression system and ensure that players have a more complete and balanced experience.
2.Is there any difference in the spawning mechanisms between Pokémon Go and Monster Hunter Now?
Yes. Monster Hunter Now has a more balanced distribution of resources and locations, making the gameplay experience more equitable for players residing in remote areas. However, there are still some players don't have enough monsters and resources generated around them. But the map moves throughout the day, so players don't have to worry about not being able to find specific types of creatures.
3.Is there any risk involved in using location changer?
If Monster Hunter Now detects any abnormal movements, such as traveling at high speeds, it may prevent small monsters from spawning , or even result in the suspension of your account. To prevent this from happening, you should:
Stay updated on the game's terms of service and avoid prohibited activities.
Choose a reliable and frequently updated spoofing tool.
Mimic realistic travel patterns and avoid excessive teleporting.
Part 4. Conclusion
Congratulations, hunters! Now you can embark on your hunting journey in the vibrant and fantastical world using spoofing. We highly recommend using LocSpoof as your top choice for this exhilarating adventure. With LocSpoof , you'll have the power to explore virtual locations, encounter elusive monsters, and acquire valuable parts, all from the comfort of your gaming seat. Get ready to immerse yourself in an extraordinary gaming experience like never before!