COD Mobile is one of the leading games for today's generation. Many people enjoy playing it with their friends and siblings. This article will teach you how to download COD Mobile for iOS with a VPN and how to play COD without VPN.
Part 1. What Is VPN In Call Of Duty?
A VPN does not exist in Call of Duty. You have to download it separately to play in your region if it is not available. It also lowers the ping and allows the user to play efficiently.
A VPN also masks your IP address, so you can play Call of Duty without getting your information leaked through ISPs and snoopers.
Part 2.Best Top 3 Free VPN For Call Of Duty Mobile
Numerous VPNs are available for Call of Duty, but we will guide you with the best ones. Some countries have banned Call of Duty mobile, so you must use VPN to download and play.
ExpressVPN-VPN For Call Of Duty Mobile iOS
ExpressVPN is one of the most excellent VPNs due to its services. It is an old and well-known VPN to break all regional restrictions. If Call of Duty Mobile iOS is unavailable in your country, you can download it using ExpressVPN.
ExpressVPN offers you a high-speed network for downloading purposes. Because of high-level encryption, even your ISP will never be detected when you download Call Of Duty Mobile for iOS.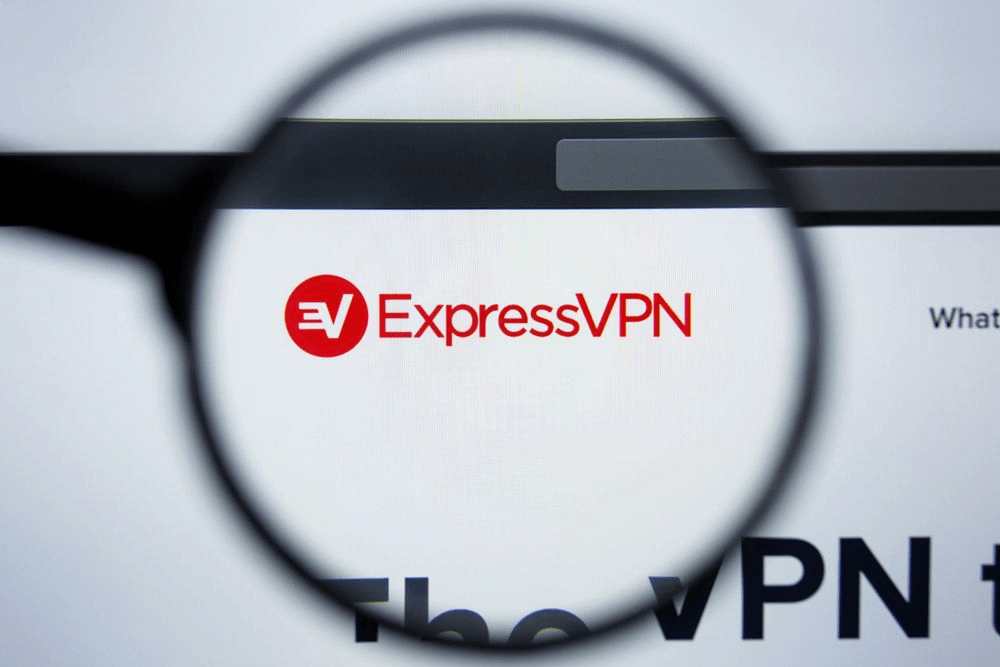 Surfshark VPN-Call Of Duty Mobile VPN APK Download
Surfshark VPN is well-known for controlling hefty traffic on any website. You can download Call Of Duty without interruptions. The biggest plus is that you can download Call of Duty Mobile APK on public Wi-Fi because it does not let hackers and cyber attackers collect your personal information.
It has the most affordable pricing plan. It has a "Multi-Hop" connection so that you can connect yourself to the desired location. You can also stream Call Of Duty Mobile gameplay without facing any lag.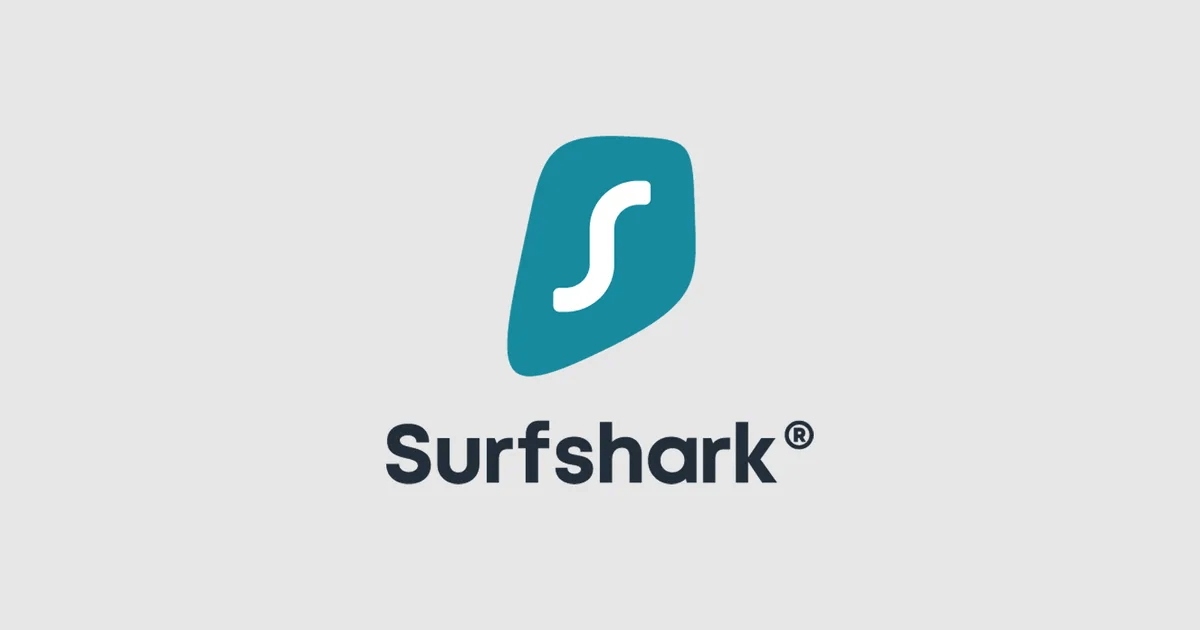 iRocketVPN-Call Of Duty Mobile VPN APK Download For PC
To download Call of Duty Mobile APK for PC, iRocketVPN can be one of the best because of its exceptional features. It is a military-grade level security system that is almost impossible to crack.
iRocketVPN has an incredibly high-speed network that assists you in fast downloading. It has no log policy, which means that it does not save or share your information and internet activities. It has unlimited connectivity at a time so that you can download Call of Duty Mobile on multiple devices.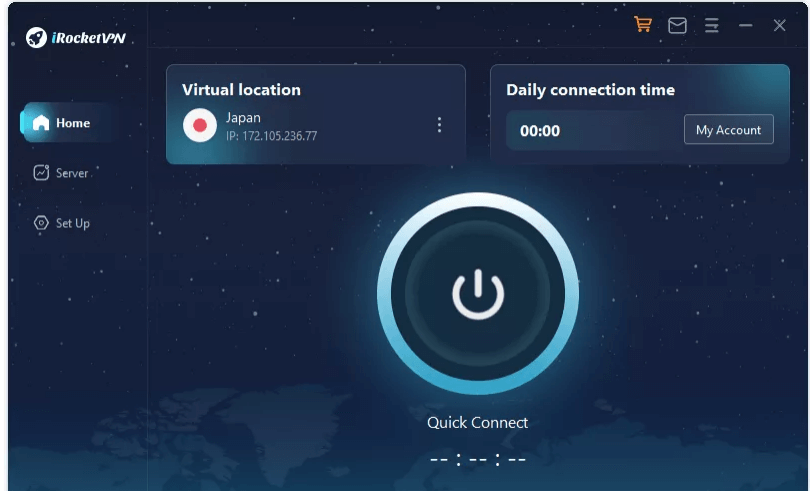 Let's discuss some pros and cons of iRocketVPN for better understanding.
Pros:
· iRocketVPN masks your IP address in the best way.
· It has high-quality streaming services.
· It has unlimited bandwidth.
· iRocketVPN has the best P2P support.
Cons:
· Free versions have a maximum connectivity of 5 minutes.
· The subscription plan is costly.
· It is only available for windows.
3.1 How To Use iRocketVPN In COD Mobile?
It is very simple to operate iRocketVPN in COD Mobile. The steps are as follows:
Step 1:
Download and install iRocketVPN for Windows to have a better experience in the gameplay of COD Mobile.
Step 2:
When you launch iRocketVPN, it will show your virtual location.
irocket-vpn-for-cod-mobile
Step 3:
You must create an account on iRocketVPN to connect yourself with the best servers. Click on "Quick Connect" to verify. You will see connectivity when there is a timer and a successfully connected display under the rocket icon.
irocket-vpn-for-cod-mobile-connected
Step 4:
In the last step, download COD Mobile through a fast browser and install it on your device.
Part 3. How To Play Call Of Duty Mobile Without a VPN?
Call of Duty Mobile is one of your favorites if you are a Gaming fan. It is the best battleground gameplay to enhance your strategic mindset and critical thinking. The simple steps to play Call of Duty Mobile are as follows:
Step 1:
Download and install Call of Duty from Google PlayStore.
install-cod-for-mobile
Step 2:
After launching it, you will see multiple options in the main menu. Click "Multiplayer" to invite your friends for a better gaming experience. You can also wear different outfits from the "Inventory."
cod-for-mobile-multiplayer
Step 2:
Now, select any region from your profile that has the best ping. Click on "Start" to begin the matching process. The loading screen will take a few minutes to enter the battleground.
Part 4. FAQs About VPN For Call Of Duty Mobile
4.1 Can VPN ban COD mobile?
You may have a chance of getting a permanent ban because your activities are masked because of the VPN. Use the best-trusted VPN, which will never cause a ban on your account.
4.2 How do I change my country on Call of Duty: Mobile?
To change your country, you must go to the "Leaderboard" section, where all your statistics are stored. From there, Click on "Weapons" from the categories on the left-hand side. Now, select the region from where you want to play.
After that, you will be unable to select another region for seven days
4.3 How do I get COD Garena Mobile in the USA?
COD Garena Mobile is currently banned in the USA. You have to connect it via VPN, as discussed in this article. Follow the steps to use and download COD using the fastest VPN.
4.4 How do I play CODM on a different server?
You can change your server directly while starting the game or use a VPN to play it on your desired servers.
Conclusion
We have discussed various VPNs for COD Mobile. You can choose any of them. But not every VPN has a stable and fastest connection, but iRocketVPN is not one of those. You will have a responsive relationship to play COD Mobile on your devices smoothly. We recommend you use iRocketVPN to protect your important information and enjoy the best gaming experience.