Chat GPT Unblocked | Access ChatGPT with Ease!
ChatGPT is Not Available in Your Country?"
"ChatGPT is Disabled for Users in Italy?"
Wave goodbye to limitations and restrictions, as we reveal the ultimate solution for accessing ChatGPT from anywhere! With the magic of a reliable VPN, you'll unlock the door to ChatGPT and engage in fascinating conversations!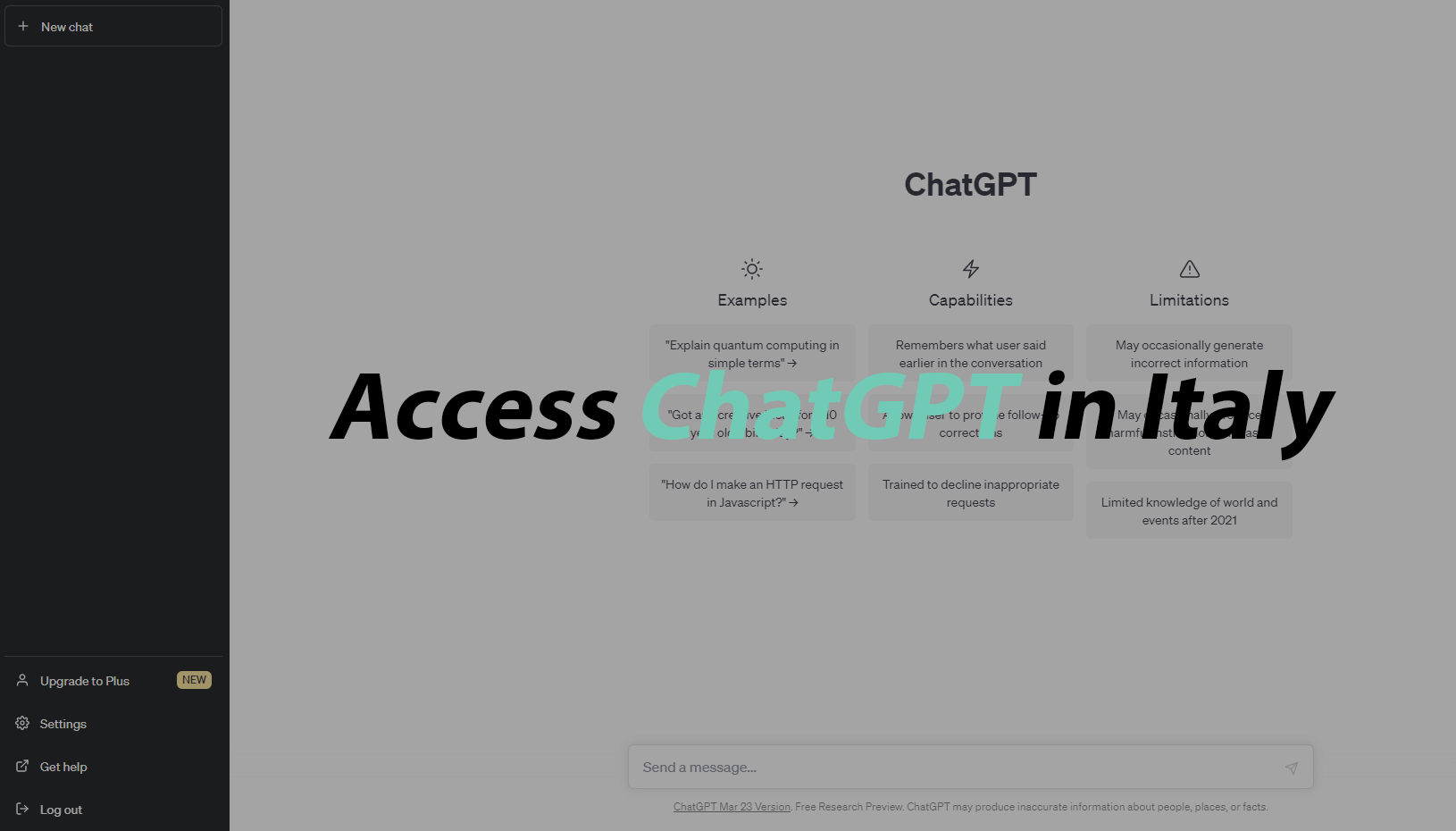 Connect to GPT effortlessly with VPN in just 1-click. [Try It Free]
Why is Chat GPT Blocked?
ChatGPT is a valuable tool for various tasks, but it may be blocked in specific regions or networks, such as schools or workplaces. There are several reasons why this may occur, including:
Privacy concerns: AI technologies have the ability to collect and analyze personal information, raising concerns about user privacy. To protect citizens' privacy, countries may choose to regulate or ban AI technologies, including ChatGPT.

National security: AI technologies like ChatGPT have the potential to be used for malicious purposes or cyber warfare, prompting countries to ban or regulate them to prevent threats to national security.

Network restrictions: Certain networks may enforce restrictions to prevent access to specific websites or applications, including ChatGPT, to maintain control and security.

Firewall settings: Firewalls can block access to particular websites or applications, such as ChatGPT, to protect networks and devices from potential threats.

IT policies: Organizations may implement IT policies prohibiting the use of certain applications or websites, like ChatGPT, to maintain productivity and ensure security within their infrastructure.
Italy is an example of a country that has banned ChatGPT. It became the first Western and European country to do so, raising concerns about the possibility of other countries following suit.

The Italian data protection watchdog called on OpenAI to stop processing Italian residents' data, claiming that ChatGPT did not comply with the European General Data Protection Regulation (GDPR).
Unblock ChatGPT From Anywhere with Ease
In order to access ChatGPT from anywhere, it is essential to choose a trustworthy VPN service, such as iRocketVPN. This provider offers a secure, stable connection, and a wide range of server locations to ensure an optimal and uninterrupted user experience while using ChatGPT. With robust encryption and a strong commitment to user privacy, iRocketVPN - Safe and Secure Browsing is an excellent choice for accessing geo-restricted content, including ChatGPT, from Italy.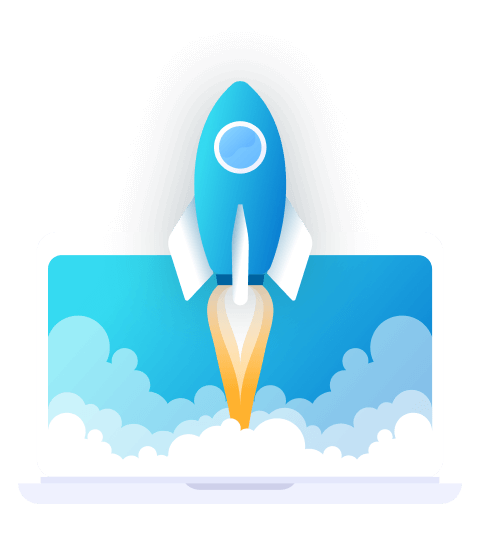 Features of iRocketVPN
Fast IP Address Change
Global Server Network
1-Click Interface for Easy Use
Enhanced Privacy and Security
Step 1. Download and install iRocketVPN on your computer. After completing the installation, click the "Quick Connect" button to connect to the recommended server effortlessly.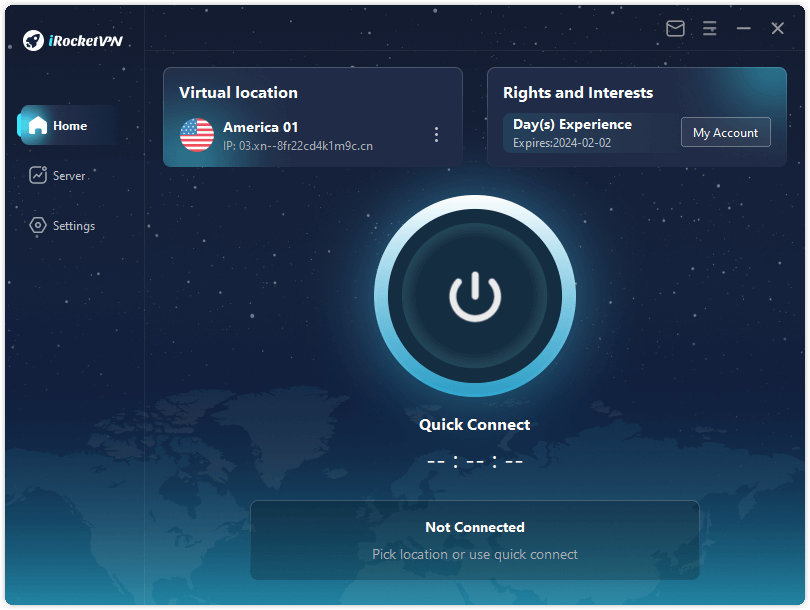 Note: To choose a specific server location, switch to the "Server" tab.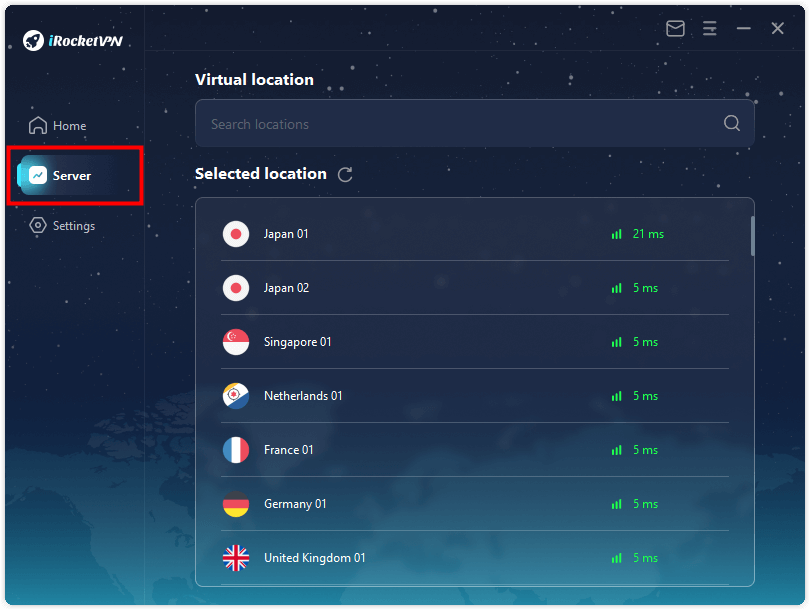 Step 2. Choose a server location where ChatGPT is accessible, such as the United States.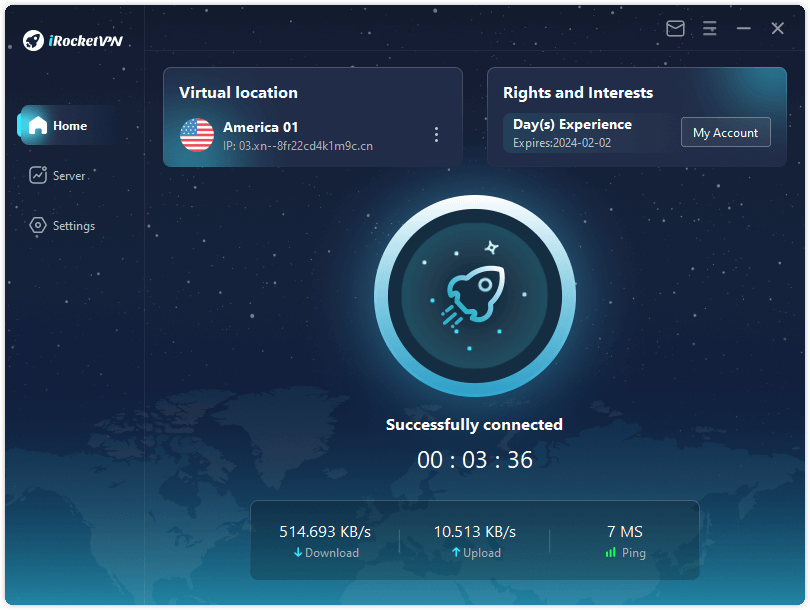 To confirm that your IP address matches the chosen server location, verify your IP address online. Check you IP on iRocketVPN official page>>>

Step 3. Access ChatGPT (https://chat.openai.com/chat): Open your browser or the ChatGPT application and visit the ChatGPT website or platform.
You should now be able to use ChatGPT as if you were in the server location you selected.
Countries Where ChatGPT is Currently Blocked
As of the current date, ChatGPT is banned in seven countries due to various concerns raised by their respective governments and ruling parties. The list of countries includes
Russia
China
North Korea
Cuba
Iran
Syria
Italy
The reasons for these bans vary. Some countries have banned ChatGPT based on privacy concerns, while others, particularly North Korea, China, and Russia, have claimed that the U.S. could potentially use the AI tool to spread misinformation.
Conclusion
Don't let geo-blocks hold you back any longer! Embrace the world of AI-powered conversation and tap into the incredible potential of ChatGPT, no matter where.
All you need is a top-quality VPN- iRocketVPN , and you're set to enjoy endless hours of chatbot fun, bypassing the ChatGPT disabled status for users in Italy. So, download iRocketVPN today and discover the endless possibilities that ChatGPT has to offer!