If you are looking for a VPN, you will come up with many choices. One such available VPN today is VPN Jantit, known for its unlimited bandwidth, a wide range of free/premium VPN and SSH plans, and fast customer service. It has been operational since 2016 and claims to have millions of accounts created so far. So, let's dive deep into VPN Jantit and provide a comprehensive review, including its features, pros and cons, performance, and similar other attributes.
Part 1. What is VPN Jantit?
VPN Jantit is a virtual private network (VPN) service provider that offers free and paid VPN accounts (OpenVPN, PPTP, L2TP, Softether, and V2ray), along with free and paid SSH accounts with unlimited bandwidth. It has a wide range of servers located across the globe in Europe, Asia, Africa, America, and Australia, allowing you to access geo-restricted content easily. Moreover, it can be used on multiple devices, including Windows, macOS, Linux, iOS, and Android.
Features of VPN Jantit
VPN Jantit offers plenty of features to its users. Some of the key ones are as follows:
Free VPN Service: It allows creating free VPN accounts that are mostly active for up to 7 days.
Multiple Server Locations: It has over 150 servers that are located in different parts of the world, from Asia and Europe to Africa, America, and Australia.
VPN Protocols: It provides multiple VPN protocols, such as OpenVPN, PPTP, L2TP, Softether, and V2ray.
Unlimited Bandwidth: It offers unlimited bandwidth so that users can use as much data as they want without any restrictions
Fast Customer Service: It provides fast and responsive customer service via WhatsApp and email.
Multiple Supported Devices: It is compatible with multiple devices, including Windows, macOS, Linux, iOS, and Android.
In short, Jantit VPN includes all the main features you expect from a VPN service provider.
Part 2. VPN Jantit Review
From a general overview, VPN Jantit seems to be a complete VPN service that incorporates all the features from unlimited bandwidth and multiple servers to multiple VPN protocols and fast customer support. However, if you look deep into the functionality of VPN Jantit, you will find more cons than pros. So, let's talk a look at the main pros and cons of using VPN Jantit:
Pros
Multiple VPN Protocols: VPN Jantit lets users pick from different VPN protocols (OpenVPN, PPTP, L2TP, Softether, and V2ray), thereby offering more control and flexibility over the VPN connection.

Free VPN: VPN Jantit provides multiple free plans with unlimited bandwidth.

Accessibility: VPN Jantit is accessible from multiple devices, such as Windows, macOS, Linux, iOS, and Android.

Highly-Responsive Customer Support: VPN Jantit has highly-responsive customer support that can answer your queries in minimal time.
Cons
Overloaded and Limited Account per Server: VPN Jantit claims to have around 150 servers across different countries, but often the servers are overloaded. It is because it has support for a limited number of accounts per day per server.

Difficult User Interface: VPN Jantit user interface is not meant for beginners. Unlike other VPN services where you can connect to a server with one click, VPN Jantit requires a significantly complex process to connect to your desired server.

Limited Active Period of Free Account: Another strange functionality of VPN Jantit is its limited active period of free accounts. For example, a VPN Jantit OpenVPN free account is active for seven days only. This implies that you have to create a new account from scratch after the active period ends.  

Dedicated Application: Unlike many VPN services that have a dedicated application users can download and use, VPN Jantit does not provide its own application. So, you have to use a client like Softether or OpenVPN to connect. For example, if you pick VPN Jantit OpenVPN, then you have to first install that client on your device. Afterward, you have to log in to the desired server, download its config files, and follow on-screen instructions to make the connection.

No Proper Tutorials: Despite a complex user interface, VPN Jantit fails to provide detailed tutorials on how to connect to different servers and VPN protocols.

No Additional Security Features: VPN Jantit also fails to provide additional security features that are a must in today's cyber-concerned era, such as kill switches, split tunneling, Dynamic IPs, etc.
Overall, Jantit VPN is more like a basic VPN service that provides multiple servers and protocols, but it fails to stand up in terms of the user interface, click-based connection, and other advanced features.
Performance and Speed Test Results
VPN Jantit claims to offer unlimited bandwidth, but its terms and conditions clearly say that some servers cannot provide unlimited bandwidth. The performance and speed results were also disappointing compared to what VPN Jantit claims.

Privacy Affairs conducted a thorough performance and speed test of Jantit VPN by connecting to its two VPN servers (Australia and Romania) using free accounts at different locations, such as VPN Jantit USA, India, Japan, Netherlands, Australia, and the UK. Before connecting to the VPN Jantit server, they did a speed test and found the below results.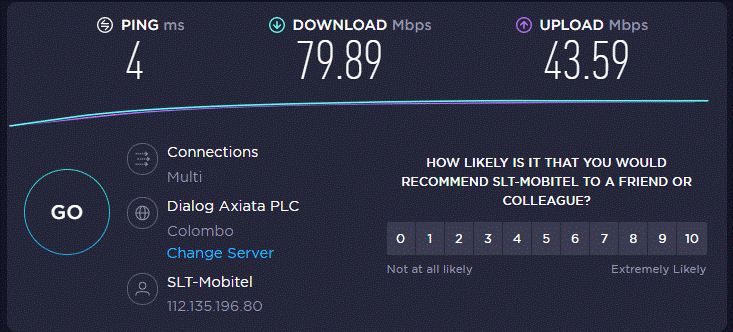 After connecting to the VPN Jantit Australia server, they found a significant drop in download and upload speeds, as shown below.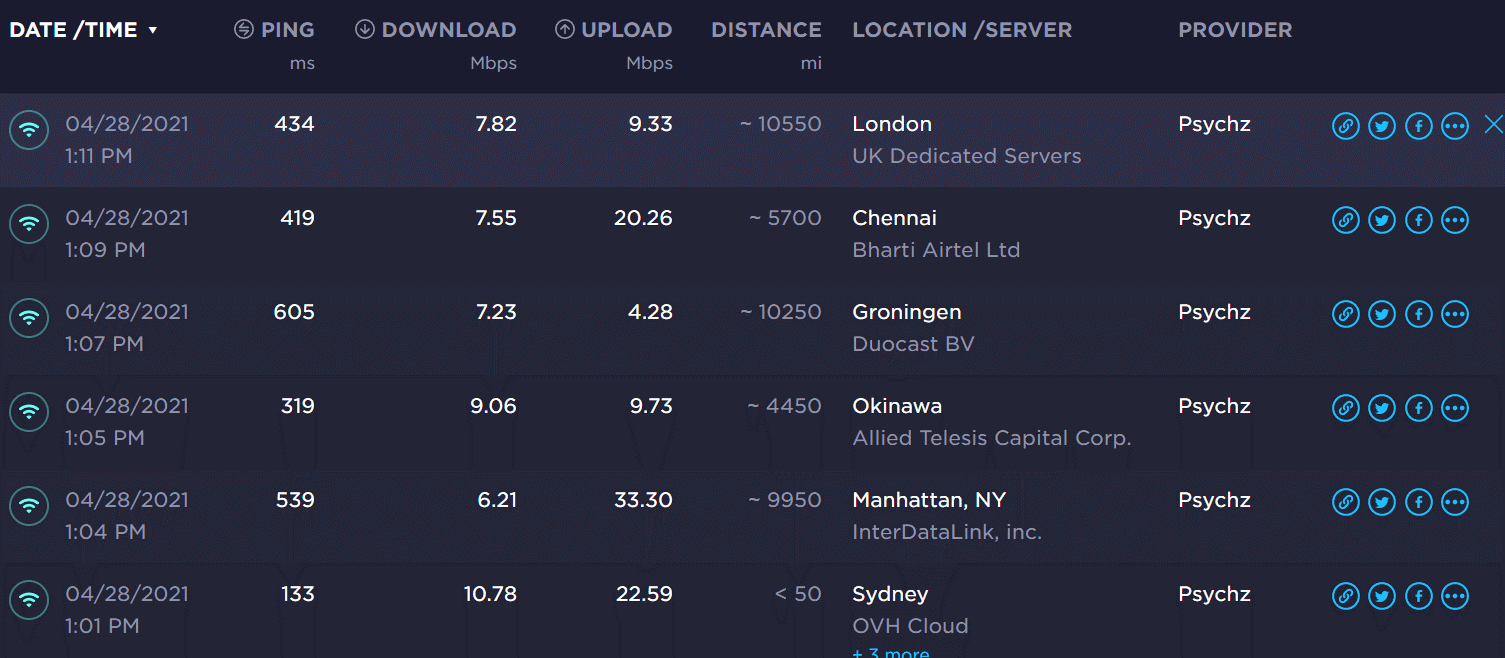 Similarly, the same slow speed was witnessed when connected to the Romania server.
In short, VPN Jantit shows a disappointing performance and speed result.  
User Reviews and Feedback on VPN Jantit
If you Google "user reviews about VPN Jantit", you will be surprised to know that there are not many forums, blog posts, and good reviews about Jantit. In fact, Trustpilot has only ten reviews about the company, while the rest of the forums also don't have many reviews. Moreover, if we look into existing users' feedback on Jantit VPN, we will see mixed opinions. So, there is no clear trend available in users' reviews that can reflect how popular VPN Jantit is among users.
Note
When it comes to Free VPNs, they will probably track your activity and sell it for advertising that's why they are free.
Part 3. Pricing and Plans for VPN Jantit
VPN Jantit services are available both in free and paid plans.
Free VPN Jantit Plans
VPN Jantit provides seven free plans, as follows:
Free IKEV2
Free WireGuard
Free V2ray
Free L2TP SoftEther
Free PPTP
Free OpenVPN
Free SSH Tunnel
In all the above free plans, VPN provides the below set of features:
Unlimited bandwidth
Active for up to 7 days
4060 accounts per day
Support TCP and UDP
Windows, macOS, Linux, iOS, Android
Paid VPN Jantit Plans
VPN Jantit provides seven paid plans, as follows:
Premium IKEV2
Premium WireGuard
Premium V2ray
Premium L2TP SoftEther
Premium PPTP
Premium OpenVPN
Premium SSH Tunnel
In all the above free plans, VPN provides the below set of features:
Unlimited bandwidth
Active for up to 360 days
Up to 10 devices/VPN
Support TCP and UDP
Windows, macOS, Linux, iOS, Android
All the premium plans of VPN Jantit start for $1/month.
FAQs on VPN Jantit
1

Is VPN Jantit secure VPN service?

VPN Jantit encrypts all of your online activities, making your connection secure and anonymous. However, it fails to offer additional security measures, such as kill switches, split tunneling, Dynamic IPs, etc.
2

Can I use VPN Jantit to access geo-restricted content?

VPN Jantit has around 150 servers located in different parts of the world. Therefore, you can choose the server of your choice and access geo-restricted content. However, overloaded servers or slow speed might compromise your online experience.
3

How fast is VPN Jantit?

The speed and performance tests of VPN Jantit show that it offers slower connection speeds with lower bandwidth compared to many other alternative VPN services.
Part 4. Best Alternative to VPN Jantit
Looking at the functionality, features, and pros and cons of VPN Jantit, it clearly does not impress much. So, if you are thinking of an alternative to VPN Jantit that can offer a super-fast, secure, and user-friendly service experience, then iRocketVPN is the best alternative to VPN Jantit.
iRocketVPN is a powerful VPN service that provides one-click connectivity to your desired location. It has servers in 40+ countries that are always available with unlimited bandwidth, the fastest speed, and no downtimes. Moreover, it is also known for its 256-bit AES military-grade encryption that provides a secure and anonymous internet experience.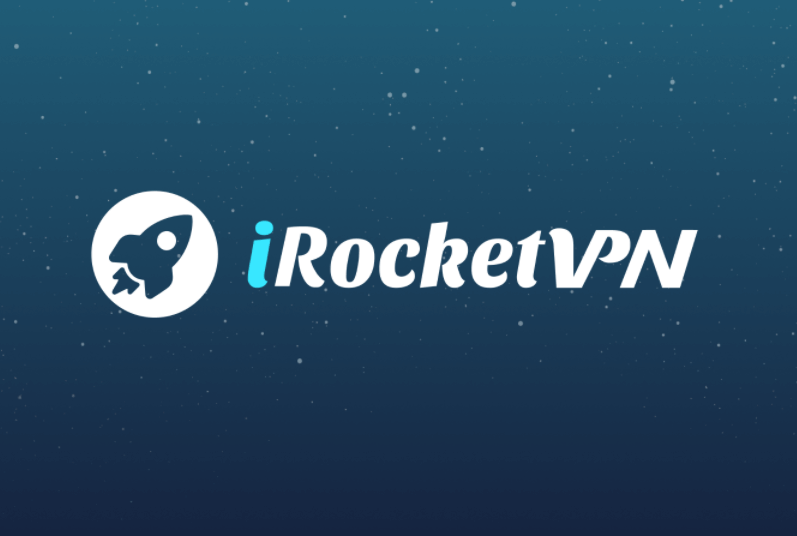 Key Highlights of iRocketVPN
75.000.000+
Downloads
One-click VPN connection

Uninterrupted and super-fast connection speeds

Top-notch security

Free trial for all programs

30-day money-back guarantee

Free lifetime updates

Responsive one-to-one customer support
Conclusion
Considering the advancements in technology and the emerging demand for a user-friendly online experience, VPN Jantit fails to fulfill all the checkboxes to be regarded as a reliable VPN service. From its complicated user interface and slow internet speed to overloaded servers, active period limits, and fewer security features, VPN disadvantages dominate its benefits.
Therefore, it is highly recommended to use an alternative to Jantit VPN, like iRocketVPN, that provides a reliable, super-fast speed, user-friendly interface, top-notch security, and plenty of other features. So, try out the alternative of VPN Jantit and witness the improvement in useability and performance yourself.