The internet has become a necessity no matter where you live. However, it has also increased concerns about online privacy and security, especially in Hong Kong, where the ongoing political changes are doubting the increasing government surveillance. Compared to China, Hong Kong provides an open internet where apps like WhatsApp, Facebook, Twitter, and others are accessible. So, Hong Kong's internet is less heavily censored than China's, but it seems to be highly monitored. Therefore, using a VPN service in Hong Kong is highly recommended. In this article, we will explore all the information you need related to Hong Kong VPN. So, let's get started!
Part 1. How do I choose the best VPN service for Hong Kong?
Choosing the best VPN in Hong Kong is a tedious task, as there are plenty of choices to choose from. To help you in picking the best VPN in Hong Kong, below are the features you should look for:
Server Locations: Look for a Hong Kong VPN service with dedicated servers in Hong Kong to get a fast and stable connection.
Security Features: Make sure that HK VPN you choose offers robust security features, such as 256-bit AES military-grade encryption, a kill switch, leak protection, a no-logs policy, and many more.
Speed: Evaluate the speed offered by a VPN service in Hong Kong by conducting speed tests or reading reviews.
Customer Support: Choose a VPN in Hong Kong that offers 24/7 customer support through multiple channels, such as email, phone, etc.
Compatibility: Make sure the HK VPN you choose is compatible with the devices you want to connect.
Pricing: You can find a Hong Kong VPN for free, but such VPNs provide limited capabilities. So, pick a paid HK VPN that offers top-notch features and fits your budget.
By considering the above factors and more depending on your specific needs, you can pick the best VPN in Hong Kong and have a seamless and secure browsing experience.
Part 2. Is it legal to use a VPN in Hong Kong?
Yes, it is legal to use a VPN in Hong Kong. If you intend to use HK VPN to access geo-restricted content or protect your online privacy, then it is legal to use VPN in Hong Kong. However, it is illegal to use VPN in HK for cyberstalking, hacking, and similar other criminal activities.
The new national security laws enacted in June 2020 are also raising doubts, as they give more power to the government to censor content and monitor online activities. There are many VPN providers that have pulled their Hong Kong VPN servers due to security-law fear.
In short, no specific law in Hong Kong prohibits VPN use, so it is legal to use a VPN service in Hong Kong. However, it is important to consider the potential risks and limitations of VPNs in Hong Kong. Therefore, you should find the best VPN in Hong Kong that can offer a seamless experience with top-notch privacy and security features to protect your activities from surveillance/censorship.
Part 3. What are the best VPNs for Hong Kong?
There are plenty of Hong Kong VPNs that claim to offer the best usability experience. Below are a few best VPNs for Hong Kong worth knowing:
iRocketVPN– great for gaming and streaming at the best price with a 30-day free trial and 1-click installation package .

iRocketVPN is a powerful and super-fast VPN service in Hong Kong. With its Hong Kong VPN servers, military-grade AES 256-bit encryption, kill switch, no-logging policy, and DNS leak protection, iRocketVPN offers a high-speed, uninterrupted, and highly secure browsing experience. Moreover, it offers an easy-to-use interface that can connect you to the desired VPN server in one simple click.
Owing to its top-notch and privacy-driven service, iRocketVPN has a trustworthy and loyal customer base of over 2 million users. Moreover, it offers 24/7 customer support and also provides a 30-day money-back guarantee.
ProtonVPN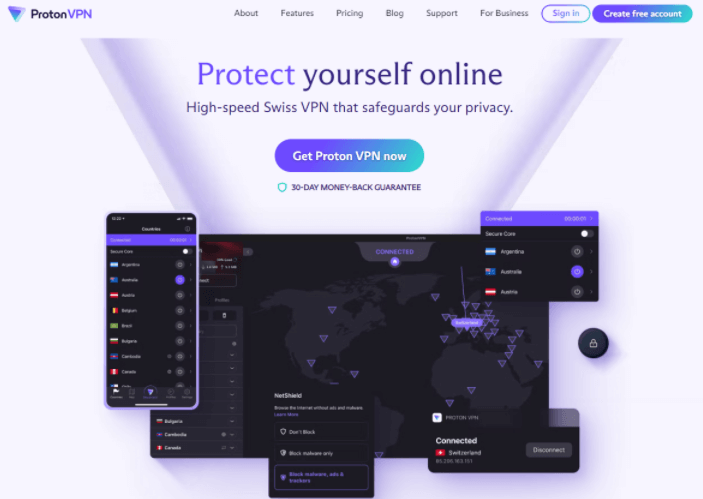 ProtonVPN is another best VPN in Hong Kong that secures your internet activities with an encrypted VPN tunnel. However, it comes with a few cons, as its HK VPN free plan only provides access to 3 countries' servers, while there are also concerns about its limited number of simultaneous connections and slower speeds.
NordVPN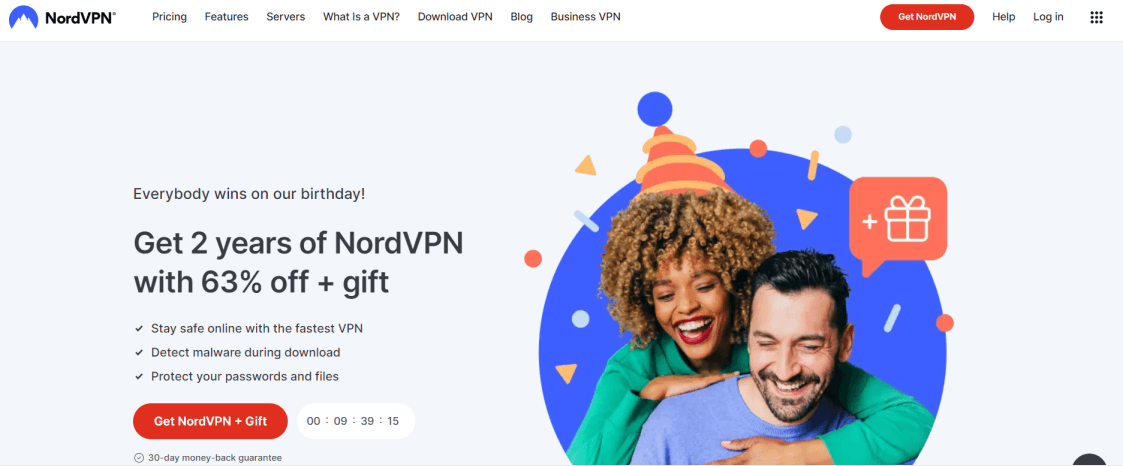 NordVPN is also a reputed VPN in Hong Kong due to its impressive speed and robust security features. It also has dedicated servers in Hong Kong that provide a stable and fast connection. It provides 24/7 customer support, smart ad-blocking, no-logging policy, and other features crucial for HK VPN. However, many users have concerns over NordVPN due to its slow app and server connections.
Surfshark VPN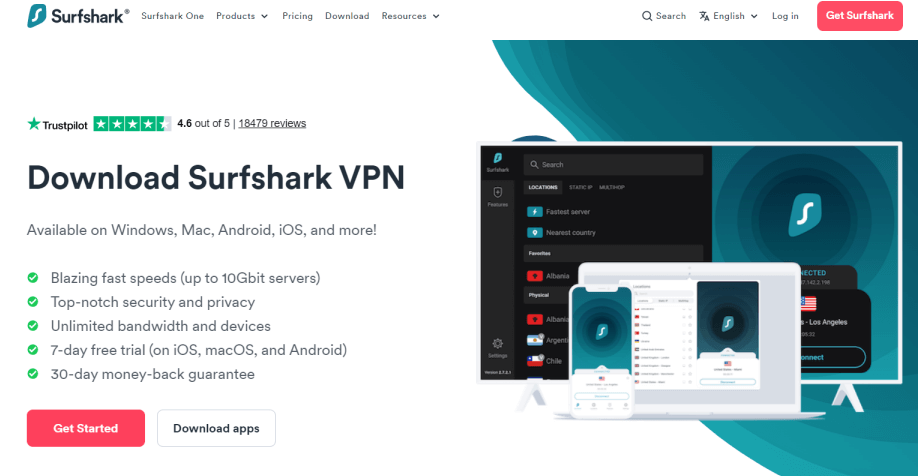 Surfshark VPN is a popular Hong Kong VPN service that provides blazing-fast speeds, unlimited bandwidth, and support for a wide range of devices. It also offers a simple click-based interface. Moreover, its top-notch security features give you a secure and private browsing experience.  However, it offers a short-duration free trial, while many users are also concerned about its privacy policies. In addition, its 1-month plan is also a bit more expensive than others.
Compared to all the above Hong Kong VPN services and many more, iRocketVPN seems the best VPN in Hong Kong due to its 1-click interface, fastest servers, military-grade encryption, and plenty of other best-in-class features.
FAQs about iRocketVPN – The Ideal VPN in Hong Kong
1

Does iRocketVPN offer a free trial for Hong Kong VPN?

Yes, iRocketVPN provides a free trial for Hong Kong VPN to test the service capabilities before subscribing. Even after the subscription, it offers a 30-day money-back guarantee.
2

Can I use iRocketVPN on multiple devices?

Yes, you can use iRocketVPN simultaneously on multiple Windows devices. There is no limit on the number of devices you can connect.
3

What protocols does iRocketVPN use?

iRocketVPN uses a wide range of protocols, including PPTP, L2TP/IPSec, OpenVPN, etc. However, the exact protocol used by iRocketVPN mostly depends on your device and security requirements.
Conclusion
Considering the changing security laws and the concerns of monitoring and censorship in Hong Kong, it is highly recommended to use a Hong Kong VPN to have more privacy and access to geo-restricted content. However, it requires that you do proper research to find the best VPN in Hong Kong. Out of all the available options, iRocketVPN gets a more competitive edge due to its military-grade encryption, fastest servers, uninterrupted connections, and cost-friendly plans. To sum up, iRocketVPN is one of the best VPN services in Hong Kong. So, try out the tool today and start accessing a fast and secure internet experience.