Unblock ChatGPT | Fix OpenAI's Services Are Not Available in Your Country
ChatGPT | OpenAI's Services Are Not Available in Your Country?
Connect to Chat GPT effortlessly with iRocketVPN in just 1 click. [Try It Free]
ChatGPT is a cutting-edge language model developed by OpenAI that can generate human-like responses to text-based prompts. However, despite the widespread use and popularity of OpenAI's services, they may not be available in your country due to various legal and regulatory reasons. This article will explore the reasons behind this and offer the best solution for those who wish to access OpenAI's services.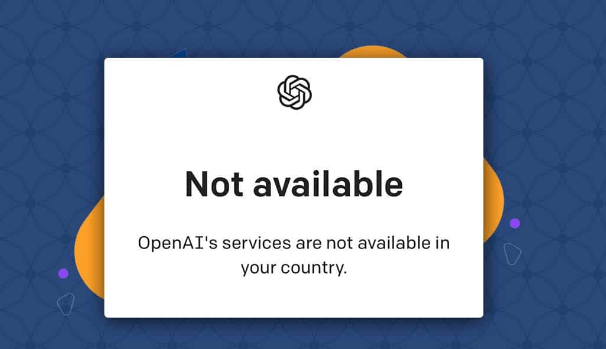 Quickly Fix "OpenAI's Services Are Not Available in Your Country" with a VPN
Using a VPN (Virtual Private Network) is the quickest way to bypass geographic restrictions and access the OpenAI ChatGPT if it's not available in your country. A VPN allows you to connect to a server in another country, which can make it appear as though you are accessing the internet from that location. This can help you circumvent regional restrictions and gain access to the OpenAI API.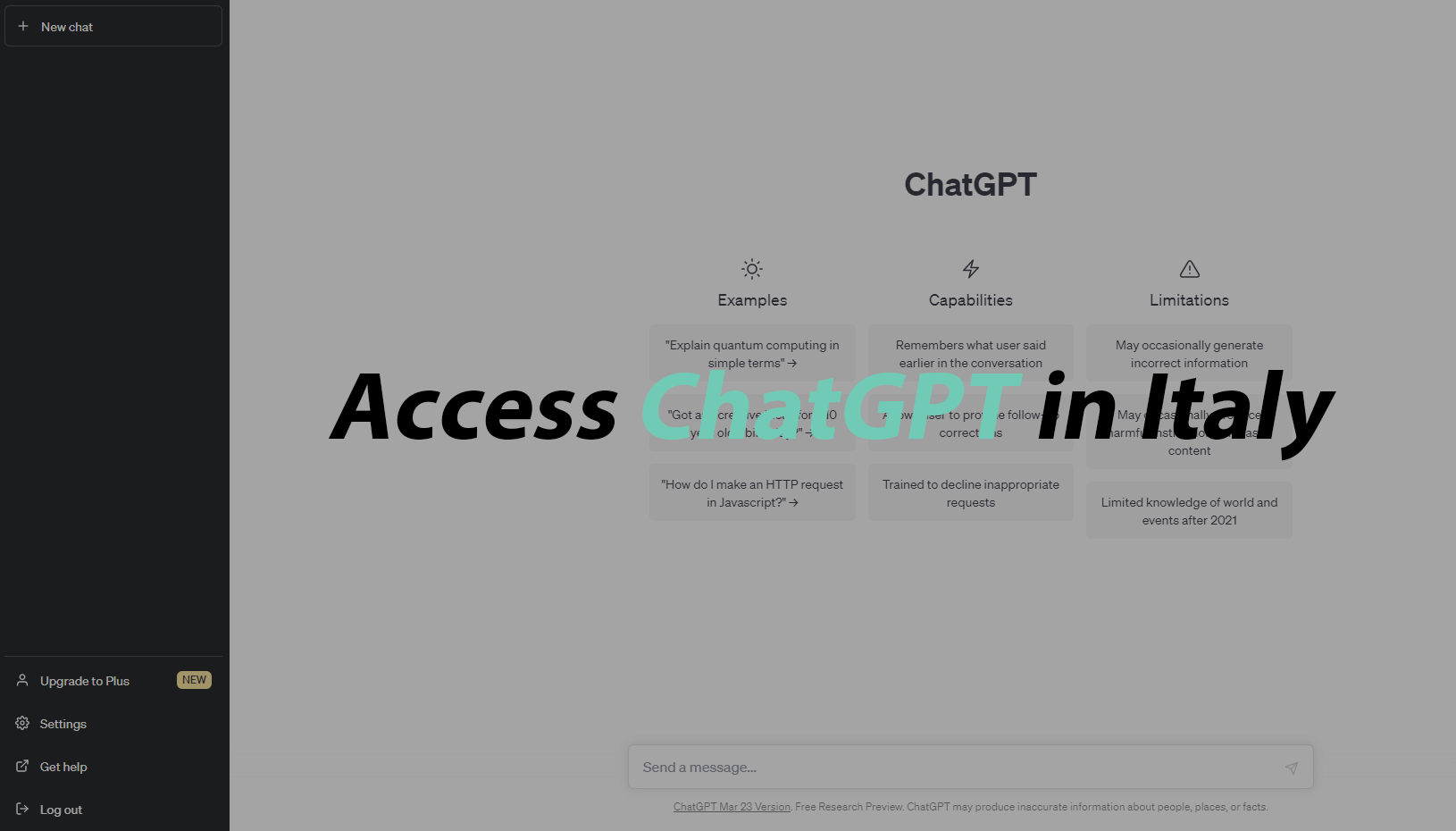 If you are looking for a VPN service to access the OpenAI from a restricted country, consider using one of the popular and reputable VPN services iRocketVPN - Access Content Anywhere.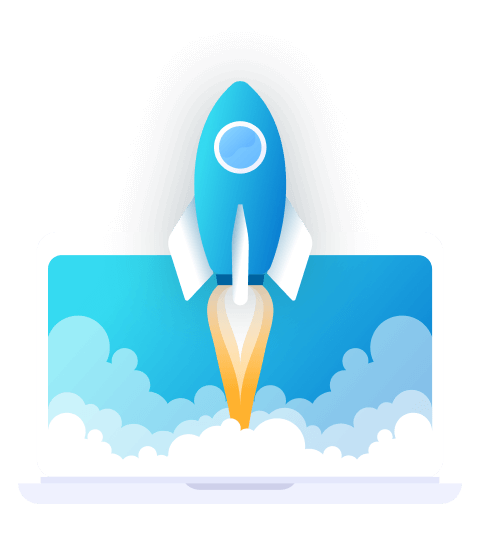 Features of iRocketVPN
Fast IP Address Change
Global Server Network
1-Click Interface for Easy Use
Enhanced Privacy and Security
Here's a step-by-step guide using iRocketVPN:
Step 1. Download and install iRocketVPN onto your computer. Once the installation is complete, simply click the "Quick Connect" button to easily connect to the default recommended server.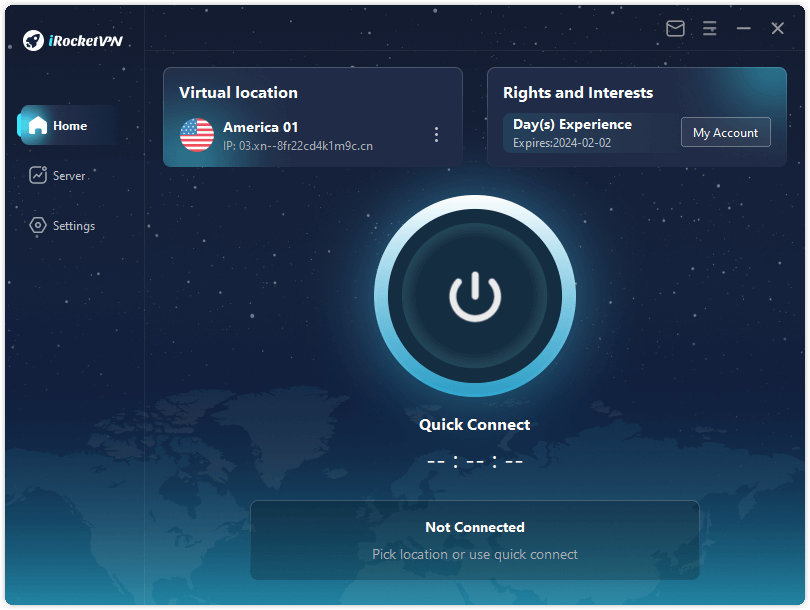 Note: Choose a specific server location by switching to the "Server" tab.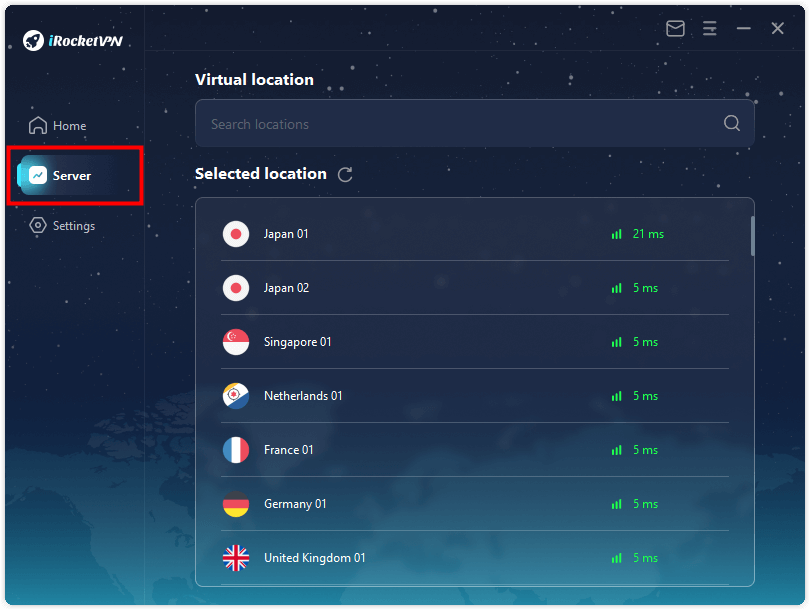 Step 2. Select a server location where ChatGPT is accessible, such as the United States. Connect to the chosen server using the VPN software.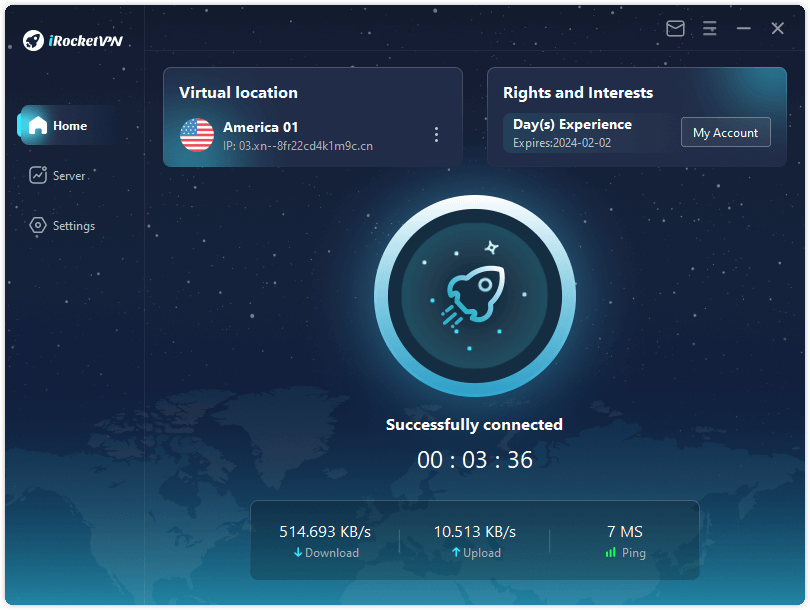 Now, you can verify your your IP address online to ensure that it reflects the server location you've chosen. Check you IP on iRocketVPN official page>>>

Step 3. Now, access ChatGPT( https://chat.openai.com/chat): Open your browser or the ChatGPT application, and navigate to the ChatGPT website or platform. You should now be able to access ChatGPT as if you were in the server location you selected.
Availability of OpenAI Service/API
1

Countries where OpenAI Service/API is available

OpenAI is available in the United States, Canada, Australia, New Zealand, and Europe. It can also be used in many countries with an internet connection, including Japan and South Korea. OpenAI hopes to expand access to the API further in the future.
2

Countries whereOpenAI Service/API is not available

OpenAI is not currently available in Italy, China, Russia, Brazil, India, and other countries with restrictive internet policies. The OpenAI team is exploring ways to expand access to the API in these countries, but there are no concrete plans yet.
Why OpenAI's Services Are Not Available in Your Country
There are several reasons why the OpenAI API may not be available in your country. One of the primary reasons is infrastructure limitations. The high cost of setting up the required software and hardware infrastructure often discourages developers in developing countries from using OpenAI API. In addition, limited access to reliable internet service in some parts of the country prevents many people from accessing the OpenAI API. Other factors that contribute to the unavailability of OpenAI API include bandwidth limitations, strict government data protection and cybersecurity laws, data privacy laws, intellectual property laws, lack of market demand, and high implementation costs.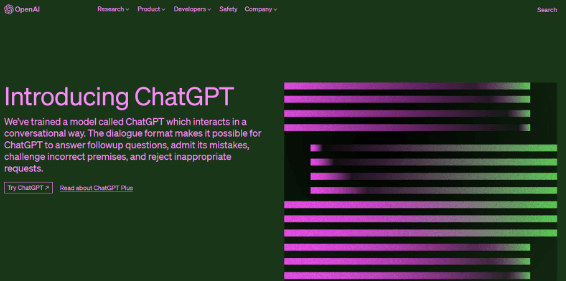 Infrastructure limitations: High cost of setting up the software and hardware infrastructure required for OpenAI API often discourages developers from using it in developing countries.
Bandwidth: Limited bandwidth makes it difficult for developers and end-users to access the OpenAI API reliably and quickly.
Security measures: Strict data protection laws and restrictions related to accessing content from outside the country limit the use of OpenAI API.
Data Privacy laws: Data privacy laws make it difficult for developers to use the API without proper authorization and user consent.
Intellectual Property laws: Intellectual property laws often limit access and use of certain technologies, preventing developers from using the OpenAI API.
Cybersecurity laws: Cybersecurity laws often require strict security measures when dealing with data, which can be challenging for developers who wish to use the OpenAI API.
Lack of market demand: Since many developers are unfamiliar with OpenAI API and its potential applications, there is often no incentive for them to use it.
High cost of implementation: The cost of setting up and maintaining the necessary software and hardware infrastructure and obtaining all the necessary licenses and permissions required for using OpenAI API can be prohibitively expensive for most developers.
Conclusion
If you want a way to access OpenAI ChatGPT, even if it is unavailable in your country, downloading iRocketVPN may be the solution.
iRocketVPN - Safe and Secure Browsing offers secure connections and allows users to access content from other countries. Downloading iRocket VPN today will help ensure that you can access OpenAI API whenever you need it, no matter where you are.