VPN Location Changer - 8 Best VPN to Change Location
Internet users are increasingly concerned about privacy and security in today's digital age. When you are online, you can protect yourself by using a VPN. Changing your location may seem awkward, but it is a decision that comes with numerous advantages.
You can do that with a VPN location changer! By simply changing your IP address, VPNs allow you to enjoy the benefits of other countries while staying in your own country. A VPN has made it easier than ever to change your location.
If you're wondering how to change the location of your VPN, check out this article that discusses the top VPN location changers free.

Part 1. The Benefits of Using a VPN Location Changer
Users can benefit from using a VPN location changer in several ways. Among the main benefits are:
Overcome geographical limitations:You can connect to a VPN server in another country and appear to be browsing there. Some websites or content may be blocked in your country due to geographical restrictions. This can help you bypass those restrictions.
Global Content Access: VPNs enable you to access content that may not be available in your location. You can use a VPN to access streaming content from anywhere in the world, for example, if some show or movies are only available in certain countries.
Enhanced security and privacy: By encrypting your internet traffic, VPNs make it harder for hackers to intercept or access your personal data. By changing your location with a VPN, you can also protect your online identity and browsing history.
Avoid Internet throttle: Your Internet Service Provider (ISP) may throttle your internet speed based on what you do online. You can prevent ISPs from slowing down your internet speed by using a VPN location changer.
Prices of products can be compared Many online businesses charge different rates depending on where they are located. If you compare prices between locations before making an online purchase or booking travel, you can save quite a bit of money.
IP Spoofing: Changing your IP address with a VPN can also be used for IP spoofing purposes. Spoofing your IP address can be useful in certain situations, such as protecting your privacy or bypassing IP-based restrictions. A VPN masks your IP address and encrypts your internet traffic, making it difficult for third parties to track your online activities. However, it is imperative to choose a reputable VPN provider and use it responsibly to avoid legal or ethical issues.
Overall, a VPN location changer is a powerful tool that enhances your online security, privacy, and freedom.
Part 2. 8 Best Free VPN to change your IP location
Among the many great VPNs out there, these 8 provide the best geolocation changing services:
1

iRocketVPN for Windows

With iRocketVPN, ultimate online security solution, you can access a VPN service exclusively for Windows PCs, ensuring privacy and security for all of your online activities. With this VPN, you can connect to the internet fast and securely, wherever you are. IRocketVPN encrypts your internet traffic, ensuring that your online activities are protected from prying eyes. Moreover, its user-friendly interface has been praised for its simplicity.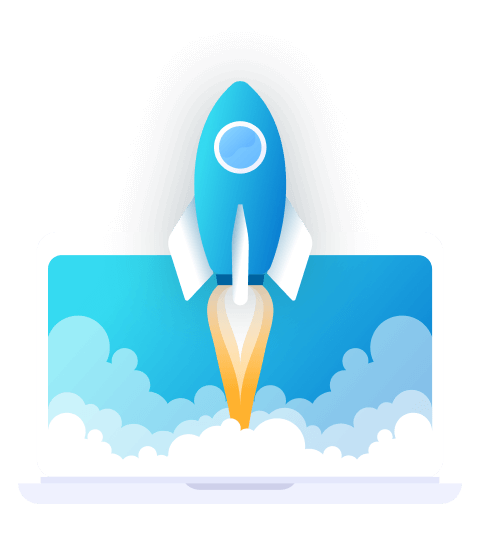 Key Features of iRocket
Protect your privacy and access the internet safely.
A high-quality encryption system protects your identity.
The speed is extremely fast.
It does not keep track of your browsing history or activities.
You won't be tracked by your real IP address.
How to use iRocetVPN to change location?
iRocketVPN must be downloaded and opened, and the recommended network node should be selected.
Then tap "Quick Connect" after you've created a VPN account and logged in.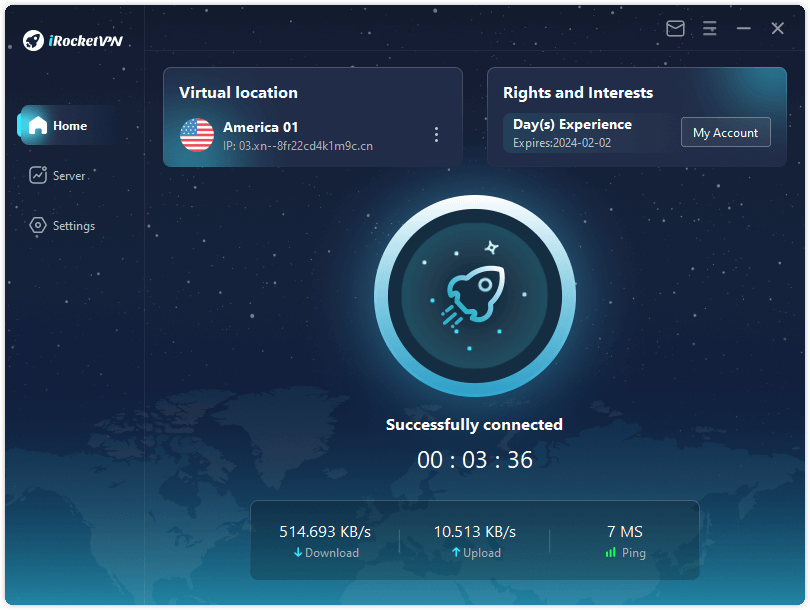 Now that you are connected to the internet, your real IP address has been encrypted. Previews of websites, pictures, and videos are available.
2

ExpressVPN

Express VPN is one of the best VPN providers that is highly regarded. It provides users with the highest level of security by encrypting their data using 256-bit military-grade encryption. As well, an automatic kill switch (network lock) keeps the device protected in the event of an unexpected disconnect from the VPN.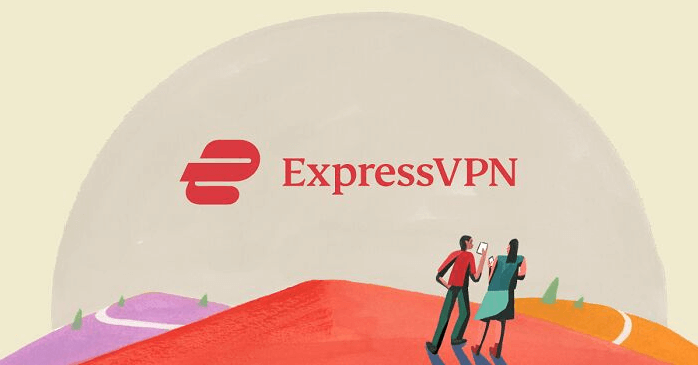 Features
Up to five devices can be connected at the same time
Access geo-blocked websites from 3,000 servers located in 94 countries
You can access Netflix, HBO Max, BBC iPlayer, Disney+, Hulu, and Vudu if you have a VPN installed.
Mac, iOS, Android, Windows, Linux, routers, and Apple TV are supported.
How to use ExpressVPN to change location?
To sign in to your ExpressVPN account, log in using your ExpressVPN credentials.
Click on the link in the email to download the authentication code.
Ensure that the browser window remains open. For the next step, you will need the activation code.
Double-click the downloaded file to install the app.
The activation code should be pasted after installation.
You may continue by selecting your preferences.
You can now connect to a VPN server by clicking on the start button. ExpressVPN will automatically suggest a location for optimum performance.
Start surfing after you see the connected message on the app screen.
3

CyberGhost

In addition to being among the most recognized VPNs for PC, CyberGhost is a Romanian-based company powered by the latest technology to provide free VPN location-changing capabilities. Due to its ease of use, outstanding performance, and a wide variety of servers in 89 countries, this recently launched VPN location changer has gained quite a bit of popularity among netizens.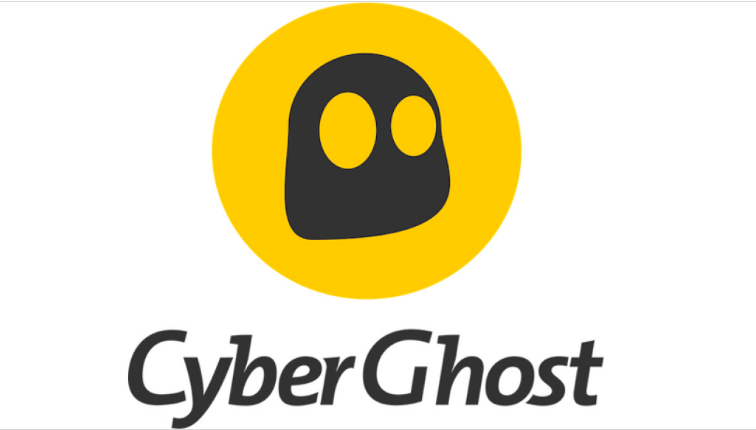 Features
You can try it for free for 24 hours and get a 45-day money-back guarantee
Data is kept private online with a strict no-logs policy
All major platforms are supported with hlkjuser-friendly applications
The number of servers available worldwide exceeds 9,074
Protect yourself from public WiFi while on the move
How to use CyberGhost Best VPN to change location?
The first step is to create an account on CyberGhost and select the package that you wish to purchase. Install the app on your device and run it.
You will need to log in with your login credentials once the app has been installed.
With the 6 different profiles available, select your preference and enjoy the service.
4

Proton VPN

VPN location changer Proton VPN offers unlimited data for web browsing and downloading. In addition to its unlimited data, it ensures a safe browsing experience on the internet without compromising on security features. Despite being free, easy to use, and ad-free, users prefer it.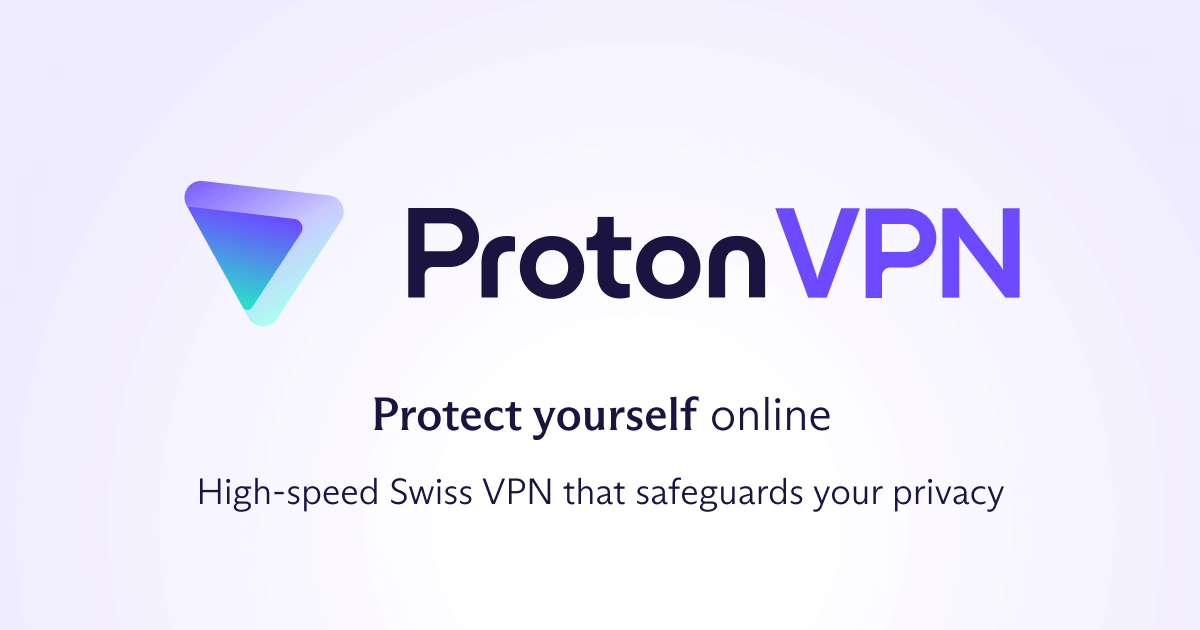 Features
An encryption algorithm with 256 bits is called AES.
An online kill switch is used to protect online activity.
You can connect 1 device and 3 server locations for free.
YouTube, Spotify, Facebook, Instagram, and Kodi can be unblocked.
It is compatible with both Windows and Mac OS, as well as iOS, Android, Linux, and routers.
How to Use Proton VPN to change location?
Install Proton VPN on your computer. The shortcut will appear once it has been installed.
Sign in using your Proton VPN credentials by opening the shortcut to launch the application.
Upon logging in, the VPN's UI will appear for easy connection and navigation.
The fastest connection is achieved by selecting "Quick Connect".
As soon as you connect, you will see a list of countries.
Using the county list, locate the VPN server and connect manually.
5

Surfshark

With Surfshark, you can connect to unlimited devices per account, a rare selling proposition. This means you can connect all your devices, share your account, and connect with your family and friends. Despite its cost-efficiency, Surfshark is more than just a cost-saving tool. A significant network of 3200+ servers in 100 countries makes this VPN one of the fastest in the world.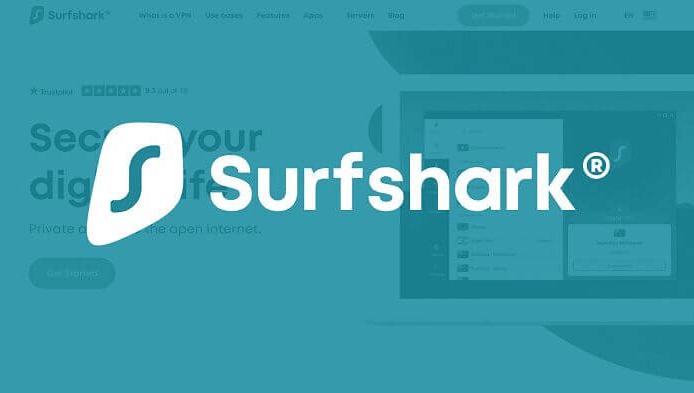 Features
Multiple connections are allowed at once
On Android, GPS spoofing is possible
Servers with fast IP switching capabilities
24/7 live chat is available
With WireGuard, you'll get great speeds
A smart DNS service
How to use Surfshark Free VPN to change location?
To download Surfshark, go to the Surfshark website.
Double-click the file after downloading it.
To change your device, answer "yes" to the computer's prompt.
Within a few seconds of installation completion, the app will automatically run.
Enter the authentication code after logging in with your credentials.
Tap Connect when you have found the fastest VPN server.
Alternatively, you can manually select a location by opening the Locations tab and clicking your preferred one.
6

PrivadoVPN

A free VPN service like PrivadoVPN is one of the best on the market today. It offers AES-256-bit encryption, along with 10GB of free data per month with more servers around the world than most free VPNs. No activity is logged, and you can access WireGuard, a kill switch, and split tunneling.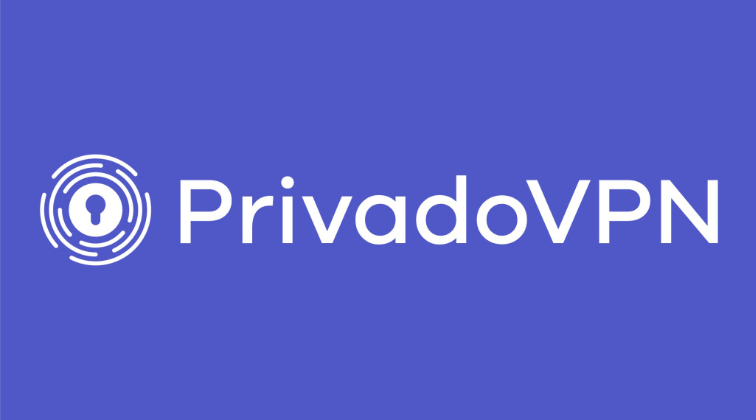 Features
The device can connect up to ten devices at once.
You can get a free account with a monthly data allowance of 10GB and 12 servers.
No logging policy is strictly enforced.
Encryption using AES 256 bits.
An online kill switch is used to protect online activity.
Various streaming services including Netflix, Disney+, HBO Max, Hulu, BBC iPlayer, etc., can be unblocked.
How to use PrivadoVPN to change location?
With your credentials, log into the PrivadoVPN admin dashboard.
Install PrivadoVPN on your device.
Install PrivadoVPN and log in using your email address, username, and password.
Using the drop-down menu, select your location and click on the keyhole icon to establish a connection.
It is safe to use the Internet after the keyhole icon turns green.
7

ITop VPN

There is no doubt that iTop VPN is among the top VPN location changers, providing a range of features to enable users to change their location effortlessly for people of any age or profession. It is not just a VPN for changing locations; it offers many other benefits to the users, going beyond what they need. iTop VPN stands out from the competition due to its multi-functionality and ease of use.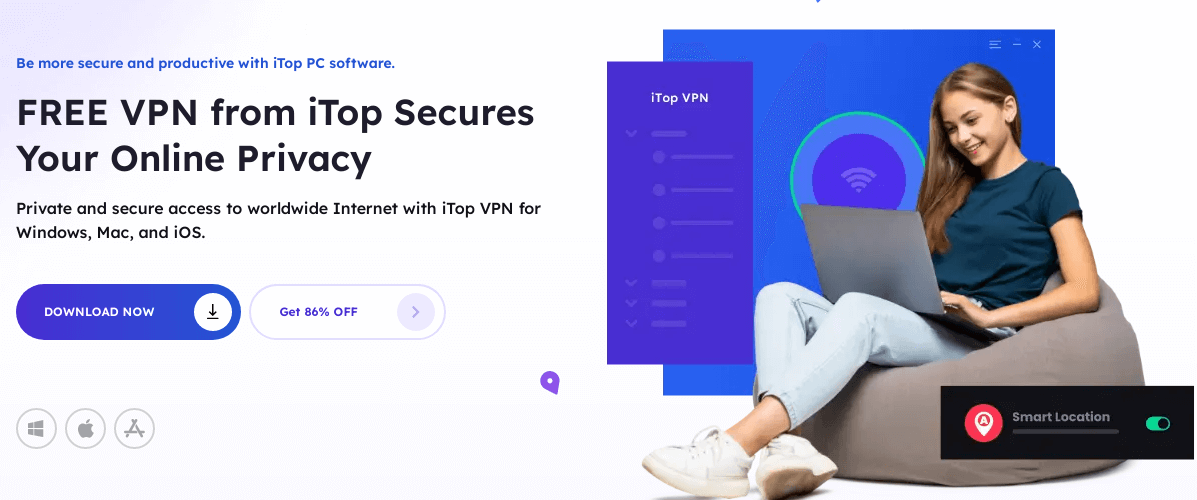 Features
A generous free-of-charge package is available with this VPN location changer free.
With a variety of servers throughout the world, it is able to perform efficiently.
This is the best free VPN for Windows, supporting five devices.
How to use iTop Free VPN to change location?
Select the Windows package you wish to purchase from iTop VPN's official website.
The set-up file should be installed and the "Connect" option should be selected.
Upon enabling this feature, your location will be changed and you will be connected to a secure server.
8

IPVanish

IPVanish is another excellent option for you. There are more than 2000 servers of this VPN provider located in 50 different countries, so you will certainly be able to locate the suitable location for your needs. The IPVanish VPN service is one of the most secure VPN services currently available. The data you transmit is encrypted using AES-256, there is a reliable kill switch, and the no-logs policy has been audited. This VPN ensures the security and anonymity of your data.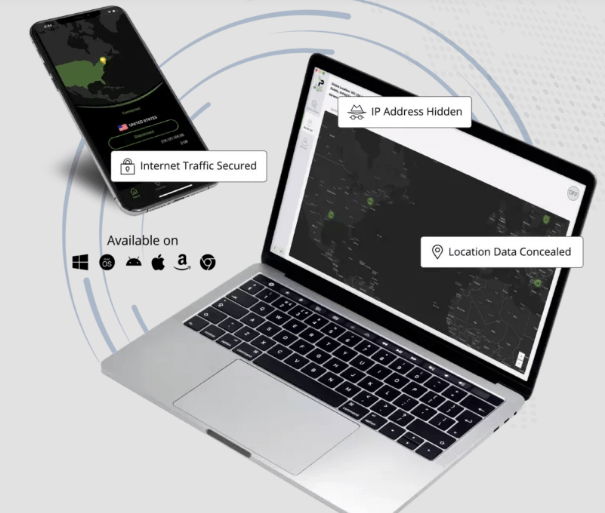 Features
A fleet of servers with diverse geographical distribution
Connectivity without limitations
With WireGuard, you can expect fast speeds
A no-logs policy is in place
Customer service is available 24/7
How to use IPVanish Best VPN to change location?
Set up IPVanish VPN by downloading, installing, and configuring it.
In the main panel, select the country where you wish to change your location.
Click on a server of your choice to change the location of your PC.
Part 3. Comparison of VPN Location Changers
| | iRocket VPN | Express VPN | Cyber Ghost | Proton VPN | Surfshark | Privado VPN | iTop VPN | IPVanish |
| --- | --- | --- | --- | --- | --- | --- | --- | --- |
| Compatibility | Microsoft Windows (other devices will be supported soon) | Windows, Mac, iOS, Android, Apple TV, Linux, routers, and more | Linux, Mac, and Windows | Win Mac iOS Android | Fire TV Stick apps, Android, iOS, MacOS, Windows, Linux, and Xbox One | Android, iOS, Fire TV Stick, Android TV, Windows, Mac, and Android | Windows VPN, Mac VPN, iOS VPN, and Android VPN | Compatible with Windows, Apple, Android, and most other operating systems and devices and Amazon. |
| FreeTrial | Provide a free daily trial. Test out a VPN's enhanced security with its free trial version | Risk-free VPN trial and 30-day money back guarantee from ExpressVPN | There is a free trial available for CyberGhost VPN. You do not need a credit card to use the service on Windows or macOS. | A 30-day risk-free trial of premium service is available. In case you are not satisfied, within 30 days, and you will get your money back. | There is a 7-day free VPN trial offered by Surfshark VPN for Android, iOS, and macOS. | Trial period of 14 days at most, but money back guarantee of 30 days | With a free trial, you will be able to use this VPN on Windows, macOS, iOS, and Android. | Free IPVanish VPN trials give you full access to the service before you decide whether to pay for it. |
| Price Plan | $15.95/month if paid monthly. $13.32/month if paid quarterly $7.50/month if paid annually. $195.95 Lifetime Plan purchase. | A 12-month plan costs $8.32 per month, $9.99 per month for six months, $12.95 per month on a one-month plan. | $2.29 per month to $12.99 per month. | For $3.29 to $5 per month. Annual plan, $48 to $288 | The 2-year plan costs 2.49$ a month. VPNs typically cost around $3 per month. | Premium 1 Month - $7.99/mo. $4.99/month (billed as $59.88/year) Premium 12 Months | 12 months: $3.99/month. 24 months: $2.50/month). 24 months + 12 months: $1.66/month | VPN Monthly - $11.99 per month. VPN Quarterly - $29.99 per 3 months. VPN Yearly - $89.99 per year. |
| Speed Limits | No speed limit | No speed limit | 10 Gbps | 95Mbps | Download = 360 Mbps; Upload = 251 Mbps | no usage limit | 700MB per day | At around 150 Mbps |
| Data Usage Limit | Unlimited | Unlimited | Unlimited | Unlimited | Unlimited data | 10GB Free data every month | Unlimited | Unlimited |
| Server Locations | 100 countries+ | 2,000 servers in 160 countries | 9,000 servers in 91 countries | United States, Netherlands, and Japan | 3200+ servers in 100 countries. | 325 servers in 47 countries. | 1800+ high-quality servers worldwide | 2000+ servers in 50 countries |
Part 4. The Risk of Using Free vpn to change location
While using a VPN to change your location can provide many benefits, using a free VPN service to do so can come with a number of risks.
Free VPN services may offer limited security features, leaving your data and personal information vulnerable to cyber threats. These services may not have the resources to implement the same level of security measures as paid VPN services.
Many free VPN services rely on advertising to generate revenue, which can lead to invasive and annoying ads that disrupt your browsing experience.
Some free VPN services collect and sell user data to third parties, compromising your privacy and security. They may log your internet activities and share that information with advertisers or other third parties.
Free VPN services often come with limited features, such as limited server locations, slow speeds, or bandwidth restrictions. This can lead to poor performance and a frustrating browsing experience.
Some free VPN services may contain malware or other malicious software, which can compromise your device and put your data at risk.
While a free VPN service may seem like a tempting option to change your location, it's important to be aware of the risks involved. Paid VPN services often provide better security, faster speeds, and more features, making them a safer and more reliable option for protecting your online privacy and security.
Conclusion
VPN location changers enable you to browse the internet anonymously, protect your online privacy, and access geo-restricted content. Among the many VPN services available, we have highlighted some of the best options to change your location.
Free VPN services, however, can come with a variety of risks, including limited security features, data collection, and invasive advertising. Using a VPN location changer while maintaining your online privacy and security is possible by choosing a reputable VPN service like iRocketVPN, ultimate online security solution and following best practices for online security.