Imagine you're enjoying the Minecraft game with your friends, and you get to face unwanted lag spikes every few seconds.
As much as this issue is frustrating for anyone, the thing is that many users have complained about this issue and want to know how to fix Minecraft lag spikes issue.
After reviewing several aspects, we've concluded that using a VPN is the best way to fix your problem. So, we'll introduce the best free VPN for Minecraft server.
Part 1: Best free VPN for Minecraft server to fix Minecraft lag spikes every few seconds
Finding the best free VPN for Minecraft server is always daunting, but we tried our best to introduce the best available VPNs for you.
Here's the list of those VPNs.
1

iRocketVPN to make Minecraft less lag even on a good PC

Finding a VPN that offers affordable services is not easy apart from offering brilliant security features and the ability to tackle any lag issue you must be facing with your Minecraft.

However, iRocketVPN is the best free VPN for Minecraft server, making everything look simple and affordable.

With the best security feature that prevents you from any attack, iRocketVPN also ensures the VPN doesn't negatively impact your device.
Pros
Easy to use

Unlimited bandwidth width

Several connections

Access hundreds of servers

Affordable premium packed

Remarkable security features
Cons
How to use iRocketVPN to play Minecraft on Windows 10
Step 1 After installing the IRocketVPN on your PC, all you need to do is type in the VPN account credentials.
Step 2 Tap on the'' Quick Connect'' icon after entering into the main interface of iRocketVPN.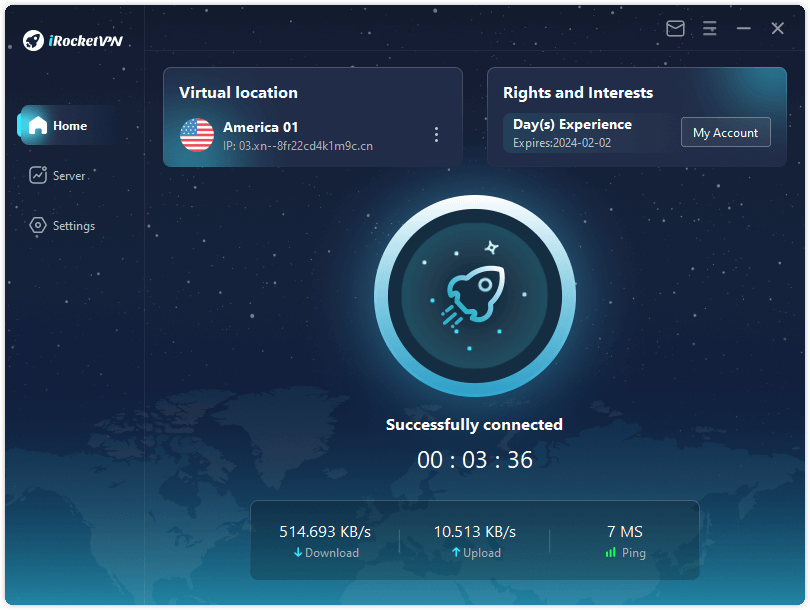 Step 3 Start playing Minecraft without any lag issues.
2

ExpressVPN to reduce Minecraft lag spikes

There are very few VPNs that can match the supremacy of ExpressVPN. From providing brilliantly fast speed to ensuring that your personal information doesn't get leaked, ExpressVPN has come a long way.

So, if you're struggling with the Minecraft lag spikes and are looking to fix Minecraft lag spikes, ExpressVPN can be a game changer.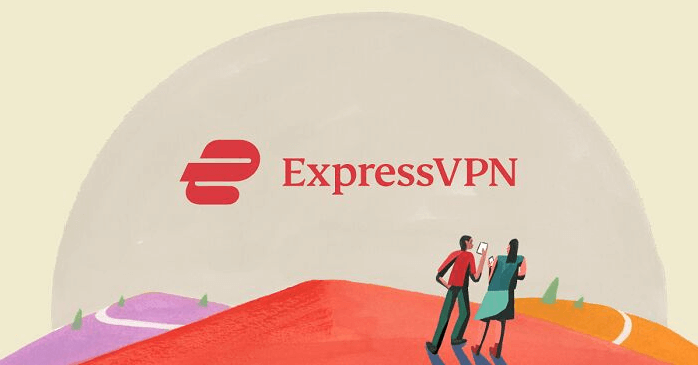 Pros
Brilliant DDOS protection

24/7 technical support

Unlimited bandwidth

5 connections at the same time

7-day free trial version
Cons
3

Surfshark VPN to stop Minecraft lagging

Apart from offering excellent services to ensure that you don't face lag issues when playing the Minecraft game, Surfshark comes up with affordable services.

It comes with 1700 services in 63+ countries, making it a great gig, especially if you want to play games like Minecraft without interruption.

Importantly, Surfshark offers a power algorithm that ensures that your device's over speed doesn't get affected when you turn on the Surfshark VPN.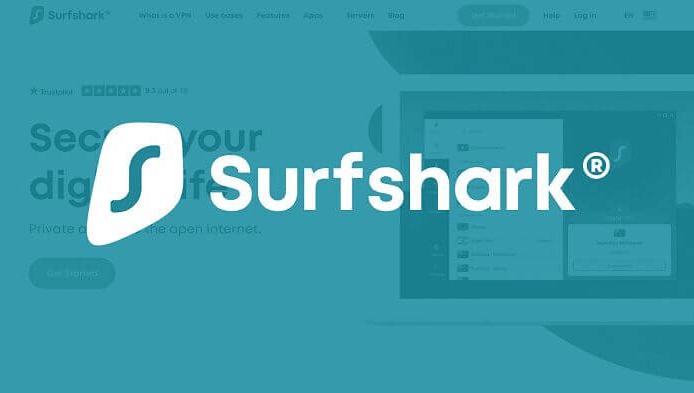 Pros
30-day money-back guarantee

Brilliant email and live chat support

Unlimited connections
Cons
Some servers of Surfshark don't work appropriately.
Part 2: Why is my Minecraft lagging every few seconds even have good ping
When online gamers face lagging issues during gameplay, there could be the following reasons behind this whole fuss.
The main thing that could cause the problems lagging on your Minecraft game is the quality and speed of your internet. So, if you're using the average network, you'll eventually face problems.
High latency could be another significant factor that halts the process of Minecraft ga
If you're having insufficient GPU or CPU power issues or using a system that doesn't support playing Minecraft might also be the main thing behind the problem you're dealing with.
Lower RAM or VRAM might also be the main culprit behind the lag issues
Part 3. FAQs about the best free VPN for Minecraft server
1

What is the best free Minecraft server hosting with no lag

You'll find various Minecraft hosting servers offering you beautiful services, but Aternos seems the most reliable one. Thus, opting for Aternos won't be a bad gig at all.
2

What are the Minecraft settings for less lag

If you're facing lag issues with Minecraft and want to reduce the lag, you need to fast-track the graphics, turn off the smooth lighting, 3D Anaglyph, View bobbing, and GUI scale.
3

Will I get banned for using VPN for Minecraft

VPNs are not allowed in many countries, but you won't get banned when playing Minecraft games. Millions of people use VPNs, and it's difficult to ban all of them.
Conclusion
Having encountered the Minecraft lag spikes issue isn't something you'd have anticipated before playing the game. But you can fix Minecraft lag spikes courtesy of the few brilliant VPNs mentioned in this post.
Of all the options you could find here, iRocketVPN seems to be the best free VPN for Minecraft servers, and you must acquire the services of this VPN.