Complete Guide to Cooldown Rules in Pokémon GO 2023
Pokémon GO Cooldown Chart Guide: Mastering the Art of Timing Introduction Welcome to our comprehensive guide on the Pokémon GO cooldown chart! In this article, we will delve into the intricate details of cooldown rules&periods in Pokémon GO, helping you optimize your gameplay and become a master trainer. Whether you're a seasoned player or just starting your Pokémon GO journey, understanding cooldowns is crucial for maximizing your efficiency and strategic planning.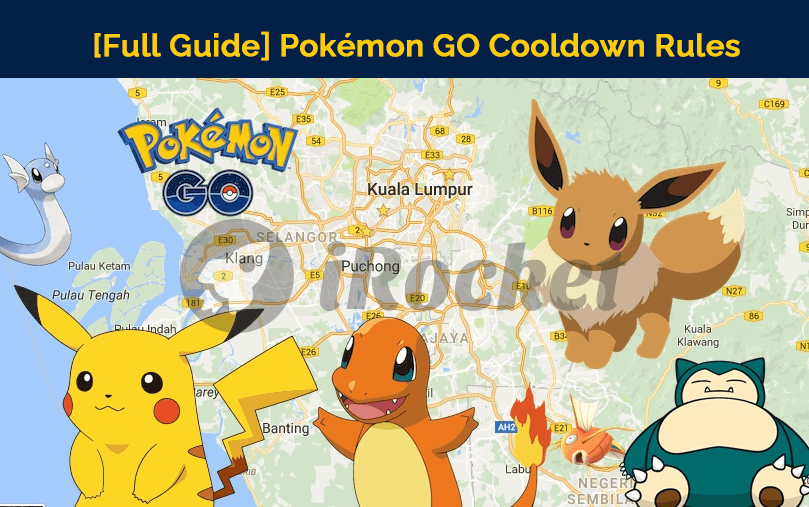 Part 1. What is Pokémon GO Cooldown Time?
In Pokémon GO, cooldown is the amount of time you wait after performing certain game actions, such as spinning a PokeStop, catching a Pokémon, or fighting in a raid.
So why does the cooldown exist, or what is its purpose? In fact, the cooldown time is used by Pokémon GO to detect and prevent cheating and protect game balance so that players can have a good gaming experience.
Once the cooldown time is triggered, players must wait for the time to expire before performing the next new operation. The maximum cooldown time is two hours. Generally speaking, the length of the cooling time depends on the distance moving. The farther the distance, the longer the cooling time you need to wait. For example, if you have a gym battle at location A at 2 pm and the rule is to wait two hours after your last action, you should wait until 4 pm before taking any action at the new location (e.g. B).
Therefore, it is important to adhere to the cooldown chart, so the next paragraph will specifically describe the corresponding relationship between cooldown and distance.
Part 2. Pokémon GO Cooldown Chart to Avoid Soft Bans
To ensure you avoid incurring any soft bans, it is imperative to strictly adhere to the cooldown chart provided below. This chart correlates the cooldown time with the distance traveled. Remember, the cooldown time begins only when you perform an action that marks your location, and you must wait until the cooldown time expires before initiating any action in the new location.
The following table illustrates the cooldown periods based on the distance covered:
| Total Distance | Cooldown Period | Total Distance | Cooldown Period |
| --- | --- | --- | --- |
| 1 km | 30 seconds | 150 km | 36 minutes |
| 5 km | 2.5 minutes | 180 km | 39 minutes |
| 10 km | 8 minutes | 200 km | 42 minutes |
| 15 km | 11 minutes | 300 km | 50 minutes |
| 20 km | 13 minutes | 400 km | 56 minutes |
| 25 km | 15 minutes | 500 km | 64 minutes |
| 30 km | 18 minutes | 600 km | 72 minutes |
| 40 km | 22 minutes | 700 km | 80 minutes |
| 45 km | 23 minutes | 800 km | 86 minutes |
| 60 km | 25 minutes | 1000 km | 100 minutes |
| 80 km | 27 minutes | 1250 km | 118 minutes |
| 100 km | 30 minutes | 1266+ km | 120 minutes |
Part 3. Best Pokémon GO Spoofer [Effortlessly Avoid Soft Bans]
Are you seeking a way to safely enhance your gameplay by exploring new locations without leaving the comfort of your own home? Here we will walk you through the ultimate solution that uses a top-notch computer tool - the best Pokémon GO Joystick.
iRocket LocSpoof stands out as a professional and feature-packed location changer. You can effortlessly change your GPS location within the Pokémon GO app. By using the intuitive joystick interface, you can navigate your in-game character to any location on the map, be it the bustling streets of Tokyo, the serene landscapes of Paris, or the vibrant PokéStops of New York City. The possibilities are endless, and the world becomes your playground.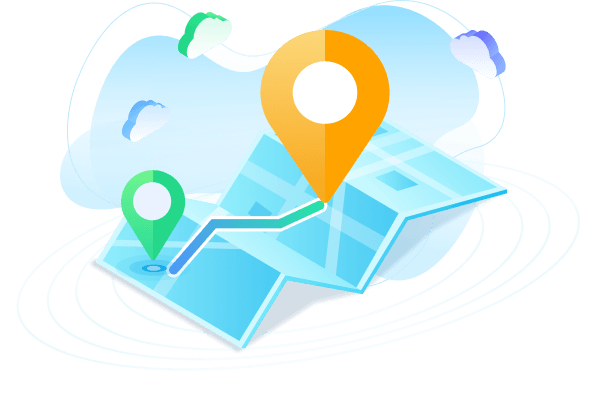 Highlights of LocSpoof :
Simulate GPS movement for your Pokémon GO trainer along customized routes.
Take complete control of your location with 360-degree movement.
Seamlessly teleport your GPS location to any place in the world.
Compatible with all location-based apps, including Pokémon GO, Snapchat, and Find My.
Utilize the cooling timer feature to prevent soft bans in Pokémon GO.
Enjoy a free trial accessible to all users.
1018261 Users Downloaded
Begin your free trial now by downloading the software to test whether it works perfectly.
LocSpoof seamlessly supports both iPhones and Androids, including the latest iOS 16 and Android 13 versions. Here is a simple guide on how to use a joystick for Pokémon GO on both Android and iOS platforms:
Step 1. Download and install LocSpoof onto your computer. Then connect your phone to your computer through a USB cable or WIFI connection as prompted.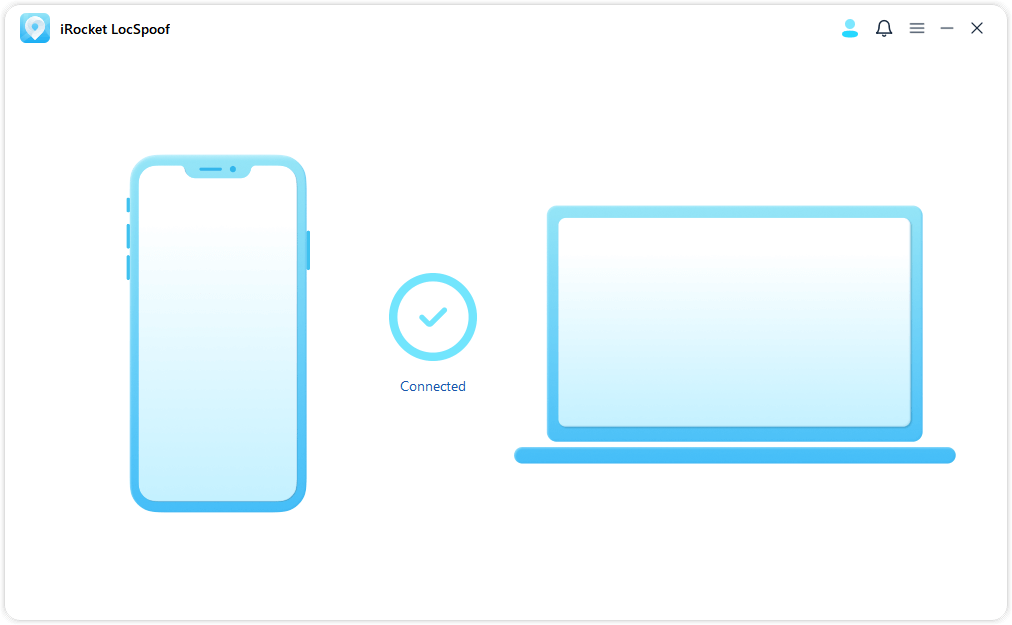 Step 2. Click on the map or enter your desired location in the search bar. Use the Move button to select the location. You can also utilize the Teleport mode to plan and move to anywhere in the world.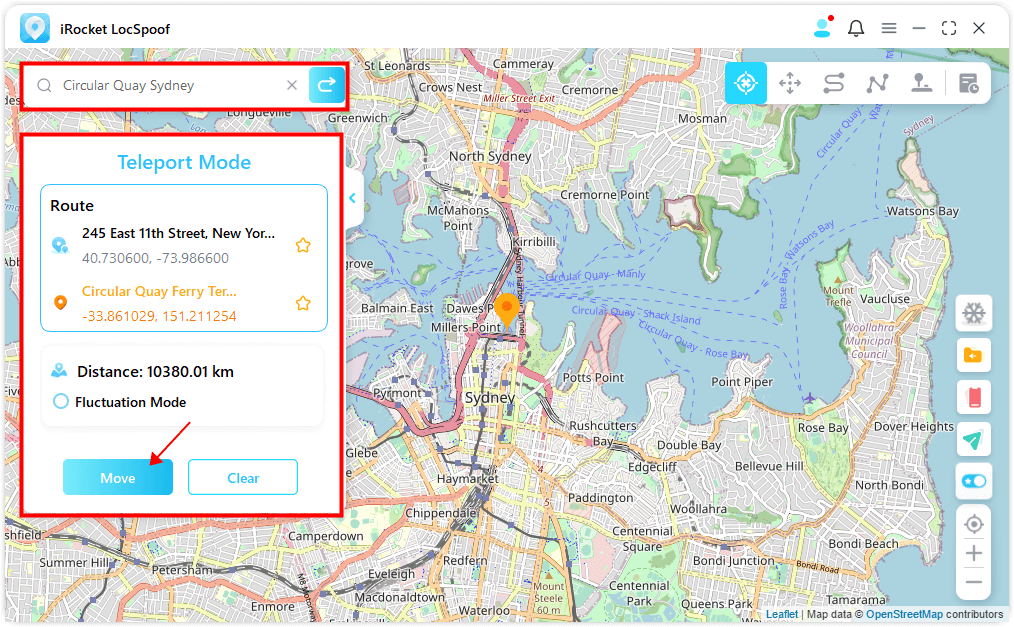 Step 3. For flexibly control your GPS with a keyboard, select the Joystick button located in the upper right corner. The GPS joystick will appear on the screen, allowing you to control your movement from that location, not your actual home.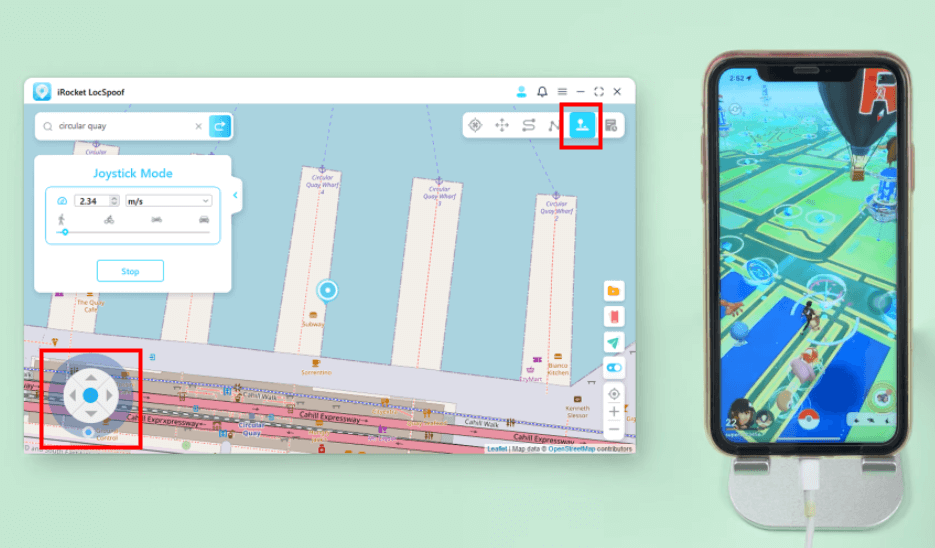 Note
If you're unsure about the location of PokéStops and Gyms, simply select the folder and choose a region from the provided list. Then, click on "Go Here," and you'll see numerous PokéStops and Gyms marked on the map.
Part 4. Actions That Trigger Pokémon Cooldown
To ensure you navigate Pokémon GO's Cooldown Time effectively, it is essential to understand which actions trigger the cooldown and which ones do not. Let's explore a comprehensive list of actions that can trigger the cooldown, potentially leading to soft bans. Remember, if you are already in a cooldown period, performing any of the following actions will reset the cooldown timer. Furthermore, if you are physically distant from the location where the cooldown period was initiated, it will also result in a soft ban.
Catching any wild Pokémon (including those encountered through Incense, Lures, and Mystery Box Meltan Boxes).
Accidentally dropping a Pokéball on the catch screen.
Feeding a berry to a wild Pokémon or raid boss.
Spinning a PokéStop (even if your bag is full or at the spin limit).
Placing a defender Pokémon in a Gym.
Healing a Gym defender with a berry (only if you are near the Gym).
Battling the defenders of a Gym.
Having a Pokémon flee from you.
Using a Gotcha or Pokéball Plus to spin PokéStops or catch Pokémon on your behalf.
Part 5. Actions That DO NOT Trigger Pokémon Cooldown
Teleporting to a new location.
Encountering a wild Pokémon.
Healing a Gym defender with a berry (only if you are far away from the Gym).
Obtaining your free Raid Pass by clicking on a Gym (without spinning it).
Autowalking (without catching or spinning).
Hatching Eggs.
Claiming quest and weekly rewards.
Catching a reward Pokémon from quests.
Speed raiding.
Sending and opening Gifts.
Using items on Pokémon (such as potions, revives, TMs, and evolution items).
Unlocking secondary moves on a Pokémon.
Evolving a Pokémon.
Powering up a Pokémon.
Transferring a Pokémon (deleting it).
Transferring a Pokémon to your Nintendo Switch.
Trading a Pokémon.
Taking pictures of Pokémon.
Changing your Buddy Pokémon.
Gaining Buddy candies from walking.
Using an Incense, Lucky Egg, or Starpiece.
Deleting items from your bag.
Engaging in Player-vs-Player (PvP) battles.
Team leader training (battling Blanche, Candela, or Spark).
Placing a Lure or Special Lure on a PokéStop.
Purchasing Pokécoins and items from the shop.
Changing your avatar's appearance.
Encountering and catching photobombing Pokémon (such as Smeargle, Party Hat Pikachu, etc.).
Tips for Optimizing Pokémon GO Cooldown Management
Now that we understand the basics of cooldowns in Pokémon GO, let's explore some tips and strategies for optimizing cooldown management:
Utilize Cooldown Tracking Apps: To keep track of your cooldowns more efficiently, consider using dedicated Pokémon GO companion apps that provide cooldown timers and helpful reminders. These apps can help you plan your actions and avoid unnecessary penalties by ensuring you adhere to the appropriate cooldown periods.
Plan Routes and Activities: By planning your gameplay routes and activities in advance, you can optimize your cooldown management and minimize downtime. Strategically selecting PokeStops, Gyms, and Pokémon encounter locations allows you to maximize your efficiency and minimize the waiting time associated with cooldown periods.
Stay Informed through Community Resources: Engaging with the Pokémon GO community through forums, social media groups, and online resources can provide valuable insights and updates on cooldown mechanics. By staying informed, you can adapt your gameplay strategies to any changes in cooldown periods, ensuring you always make the most informed decisions during your Pokémon GO adventures.
Conclusion
Pokémon GO cooldown time is an essential aspect of the game that helps maintain fairness and prevent cheating. By understanding the cooldown concept, following the cooldown chart diligently, and avoiding actions that trigger cooldown, you can enjoy the game while staying in compliance with the rules.
Furthermore, LocSpoof gps location changer provides a reliable solution for those seeking to explore the game beyond geographical limitations. With its advanced features and user-friendly interface, LocSpoof allows you to enjoy Pokémon GO to its fullest potential. So get ready to embark on exciting Pokémon-catching adventures while staying within the boundaries of fair play.
Download the advanced Pokémon GO Joystick right now to explore the game safely!