Does VPN Work on Steam? Steam Is Not Working With VPN
You might face some situations where you find running steam on your PC challenging.
There can be various reasons behind this issue, but the thing behind this whole drama is the restrictions of steam on specific regions, or some countries might have banned the particular steam.
In this situation, many people ask: Does VPN work on steam? We'll discuss this topic in detail and help you eliminate the "steam not working with VPN" issue.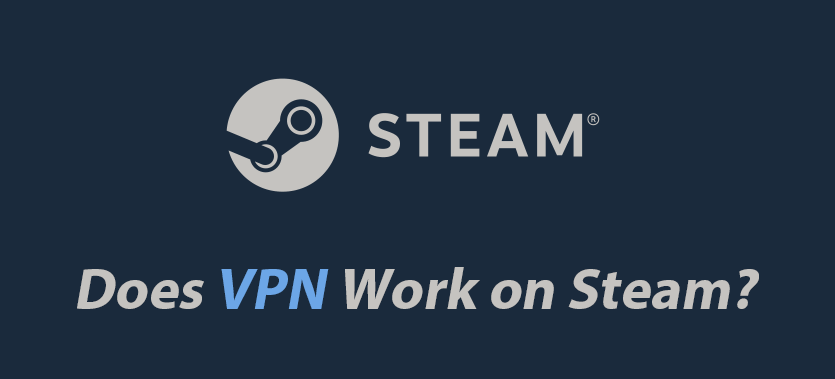 Use iRocketVPN with Steam Smoothly.
Part 1: Does VPN Work on Steam?
The answer is YES if you are using a reputable VPN service. Whether a VPN works with Steam depends on the VPN provider and the location of the server you connect to. Some VPN providers offer obfuscated servers or features specifically designed to evade detection.
You can rely on the VPN to hide the actual IP address and region on steam. Moreover, you can also opt for using a VPN on steam to improve the game's speed and tackle the lag issues you might be facing with steam.
Part 2: Why Your Steam Is Not Working with VPN?
Do you have a "steam not working with VPN" issue? There could be several reasons why Steam is not working with VPN.
Here are some common issues you may encounter:
Steam blocks VPN connections: Some VPN services are known to be blocked by Steam. This can happen if the VPN service uses IP addresses that are known to belong to data centers or VPNs.

Network issues: Sometimes, VPNs can cause network issues that prevent Steam from working properly.

Firewall issues: If you're using a firewall, it may be blocking the VPN connection or Steam.

Incorrect VPN settings: Make sure that you have configured the VPN properly, and that you have selected a VPN server that is compatible with Steam. Some VPN services have specific instructions on how to configure the VPN for use with Steam.

Outdated Steam client: Make sure that you have the latest version of the Steam client installed. If your client is outdated, it may not work properly with the VPN.
Part 3: Solutions to "Steam is not Working with VPN" Issue
If you're having trouble using Steam with a VPN, there are a few things you can try:
1

Use iRocketVPN

You won't face the "steam not working with VPN" issue with iRocketVPN. It is a splendid VPN that doesn't put anything behind to improve the user's experience. This VPN understands the needs of a gamer and provides the fastest speed, and we can assure you no other VPN has the speed iRocketVPN offers.

Importantly, iRocketVPN comes up with military-grade encryption, ensuring that your personal data isn't shared with unauthorized persons. Moreover, it also hides the IP address from potential hackers. Overall, iRocketVPN is a complete package to enjoy playing your favorite game on steam.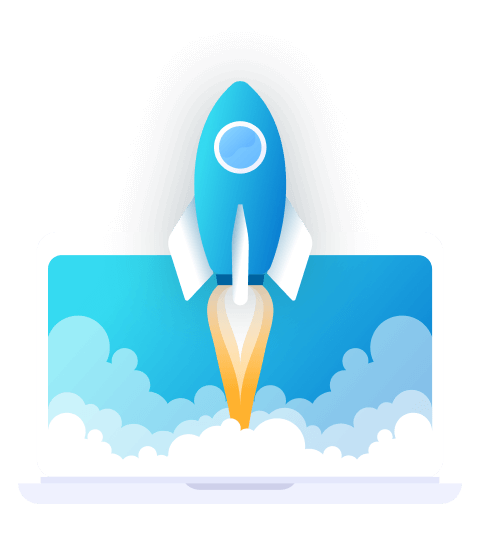 Features of iRocketVPN
Protect your privacy and access blocked content safely.
Instantly change and mask your IP address with a high-quality encryption system.
Work with all apps on your computer including Steam, Netflix and geo-restricted wesites.
A Daily Free trial is available to all user.
Easily Use the Best VPN for Steam Within 1-Click:
Step 1: Download and install iRocketVPN on your PC. Next, sign up with iRocketVPN by entering your credentials.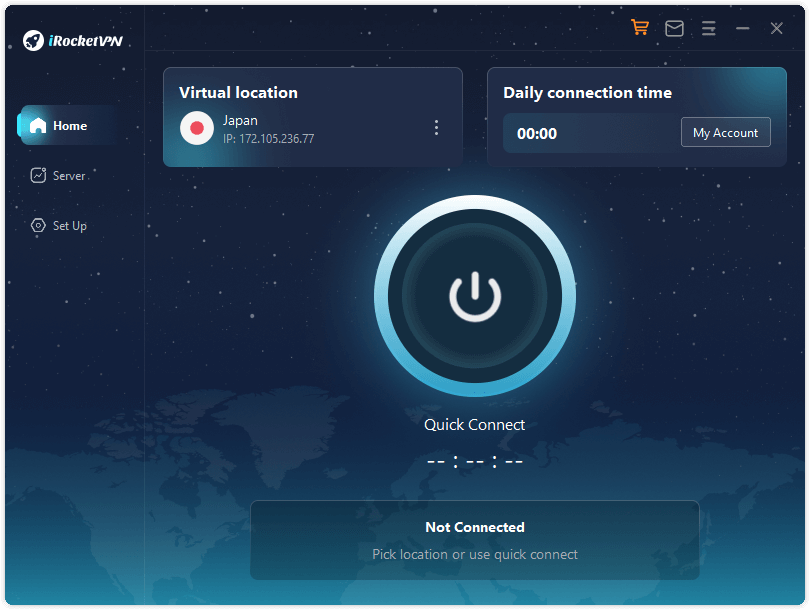 Step 2: Connect to the recommended network node or choose a specific one from the Server list.
Now, make sure your new IP is working by visiting iRocketVPN official website. You're most likely to get rid of the steam not working with VPN issue after using the iRocketVPN.

2

Clear your Steam cache

Clearing your Steam cache can help resolve some issues related to connectivity or download problems. Here are the steps to clear your Steam cache:

Step 1: Launch the Steam client on your computer. Click on "Steam" in the top-left corner of the window and select "Settings" from the drop-down menu.

Step 2: In the Settings window, click on the "Downloads" tab. Click on the "Clear Download Cache" button located at the bottom of the window.

Step 3: A confirmation prompt will appear. Click on the "OK" button to confirm that you want to clear the download cache.

Step 4: Steam will restart and begin rebuilding its cache files. This process may take a few minutes, depending on the size of your Steam library and the speed of your computer.

Once the cache has been cleared, try using Steam again to see if the issue has been resolved. If you continue to experience issues, you may want to try other troubleshooting steps or contact Steam Support for further assistance.
3

Change the Steam store country

Despite using the VPN, if steam doesn't bother to work, you can go for changing the steam store country. Doing so might help you fix the issue you've been struggling with.

Here's how to do it.

Step 1: Connect the VPN server you'd like to use on your steam. Next, type steam after hitting the Windows icon. Launch the Steam app afterward.

Step 2: After navigating to the Window's top left corner, tap on the profile account name before navigating to the Account Details.

Step 3: Set the new country after hitting the "Update store country" icon. Now, you should be able to access steam without any issues. But, if the "steam not working with VPN" issue persists, watch out for the next solution.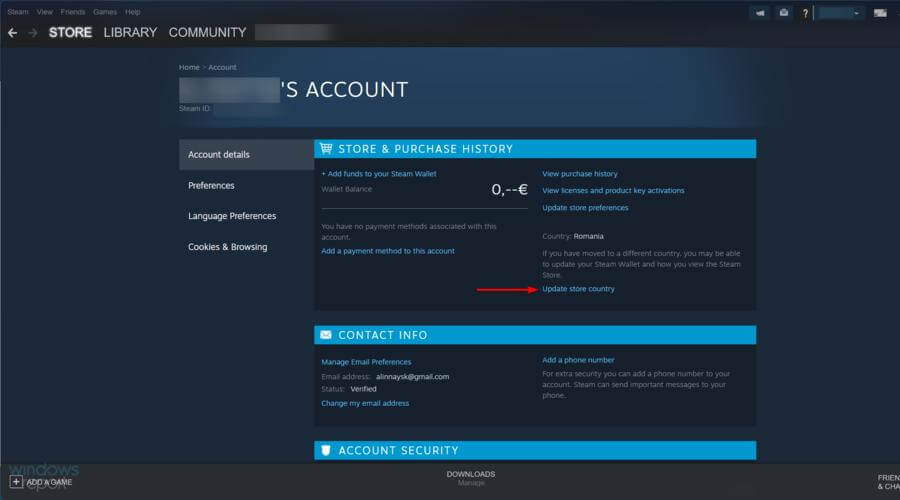 Part 4: FAQs of Using VPN on Steam
1

How do I connect my VPN to Steam?

Connecting the VPN to steam is pretty simple, as you"ll only need to communicate with the VPN server and then launch steam. Next, you can enjoy playing the game on steam using the VPN.
2

Does a VPN mess with steam?

Many VPNs don"t provide you with the services you might have been looking for, as you may face issues with your steam.

Luckily, you won"t find any issues when using iRocketVPN, as it is a picture perfect VPN with no flaws.
3

Why do streamers use VPNs?

Streamers opt to use VPN for a couple of purposes. The first one is that the VPN can speed up the steam, making the thing look simple for you. Streamers can also use VPN because some regions aren"t allowed to access a particular steam.
4

Is using a VPN on Steam legal?

Using a VPN on Steam is generally legal, but it may violate Steam's terms of service. Some game publishers may also prohibit the use of VPNs to access their games from regions where they are not available.
Final Words
If you're one of those who ask "does VPN work on steam" can take notes from this post. You'll find some simple ways to resolve the "steam not working with VPN" issue.
The two methods we've revealed, opting for iRocketVPN is the most reliable way to go, courtesy of the features it comes up with.