Do you want to know which is the best VPN for Runescape Membership and Runescape botting? Then, this article is for you.
Using a top-notch and secure VPN is super crucial if you don't want Runescape to ban you. In this guide, I'm discussing the three top-most VPNs, and at the very end, I will be giving my final say about which is the best one out of these three.
Let's begin.
Part 1. Best VPN for Runescape Membership and Runescape Botting
The top VPNs you can use for Runescape Membership, and Runescape Botting are:
1

ExpressVPN for Runescape Membership

ExpressVPN is one of the fastest VPNs you can use for Runescape membership. It provides credible services and does not violate your privacy. How?

Well, it has a no-logs policy which protects your identity. In addition to this, there is DNS Protection and AES encryption that does not let any leak or breach.

Moreover, its DNS server system ensures that you enjoy the smooth Runescape experience.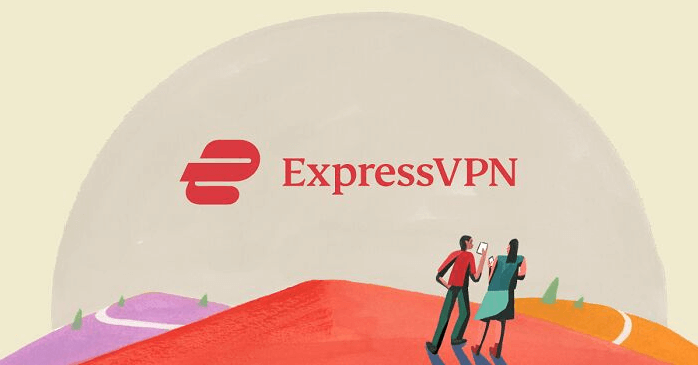 Pros
Speed is ultra-fast

Available in 94+ countries

Connections can be made with up to five devices.

Unlimited bandwidth

256-bit AES encryption

DNS Protection

Money back guarantee

Can use a free trial for a week.

Live support chat
Cons
Subscription is costlier than many VPNs

Does not offer discounts.
2

Surfshark VPN for Runescape Old School Botting

Surfshark VPN is one of the cost-effective VPNs you can purchase for Runescape Old school Botting. It only charges 2.69$ per month but provides much better value to the users.

The reason SurfShark VPN is better than many is that it uses OpenVPN Protocol. Plus, it is equipped with AES-256-bit encryption and a kill switch to prevent any hacking. Furthermore, leak protection is also there to make security even stronger. All of this protects your identity and device.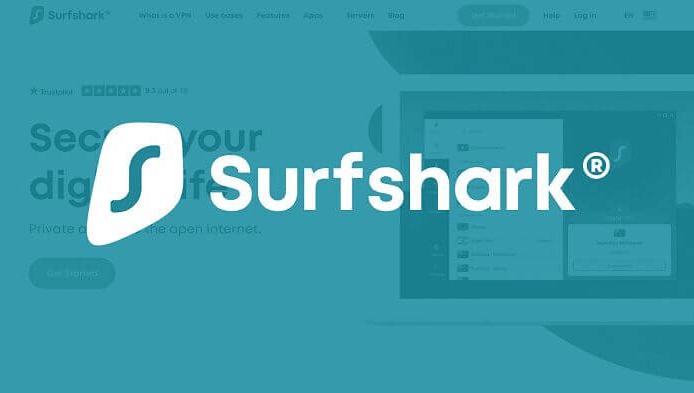 Pros
Offers more than 3000 servers to 60+ countries

It is Affordable

No footprints

Reduce ping

No limits on bandwidth

Torrenting is allowed

Live chat support is available

Unlimited simultaneous connections

Mobile users can use a free trial for 7 days.
Cons
Latency problems

iOS apps do not work as smoothly there.
3

iRocketVPN to Fix Runescape Old School Lag and Ping

iRocketVPN is perhaps the safest VPN out there to bypass IP or geographical restrictions. It has incorporated Military-grade Encryption that keeps you anonymous no matter what. Even if you use public Wifi or do anything that has a higher chance of breaching, this VPN will protect you.

Plus, it has a no-logs policy, so your connection and information cannot be tracked or traced. That is why no tool or hacker can bypass it and get access to your data if you use iRocketVPN.

But that's not it.

In addition to high security, iRocketVPN offers the smoothest connection. You won't face any hindrances or disruptions. Its users are particularly happy about how effectively iRocketVPN fixes old school lag and ping.
Pros
Trusted by millions

Top-notch privacy protection

Unlimited bandwidth

P2P support

Can connect with unlimited devices

Reduce old school lag and ping

100% secure

24/7 User-friendly technical support

Support numerous payment options (including Paypal, MasterCard, Visa, Discover, Giro Pay, etc.)

30-day money-back guarantee
Cons
The short-term plan is costly.
How to Use iRocketVPN to Play Runescape?
Using iRocketVPN to play Runescape is super easy. You can follow these steps for this:
1. Download iRocketVPNon your device first and then launch it.Then sign in (or sign up if you don't have an iRocketVPN account) and then purchase a subscription.
2. After that, you should choose the server. Connect to it and then start playing, botting, or anything you want.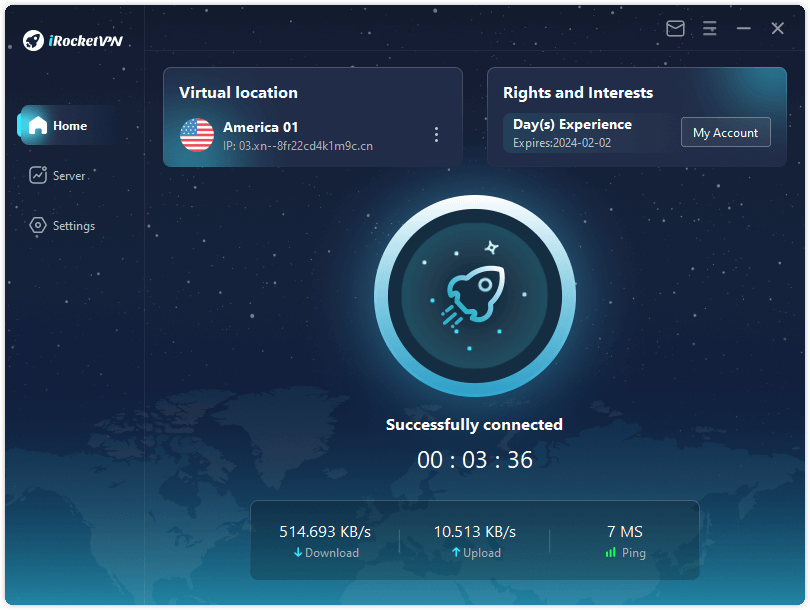 Part 3. Can You Use VPN to Buy Runescape Membership From Other Countries at Cheaper Prices?
Yes, you can use VPN to buy Runescape membership from other countries at a much lower price than what is offered to you. You should first decide which country is getting the discounted membership price, change location with the VPN, and then you can purchase the Runescape membership easily.
However, make sure that you should use a top-quality and super-secure VPN for this purpose. Otherwise, problems will arise, and your gaming experience might get ruined.
Part 4. FAQs About Best VPN for Runescape
1

Do You Use a VPN When Do Osrs Bot Farming?

It is better not to do OSRS bot farming using the VPN. It is because VPNs are shared, and chances are the farming has already been done on the other device.

But if you are sure that the other connected devices have not done bot farming, then you should go for the VPNs.
2

Is Using a VPN Allowed for Runescape?

Runescape does not discourage people from VPNs. You can use them if you don't break any of their laws or policies.
3

Is it Still Possible to Buy Runescape Membership in Other Currencies Using a VPN?

Yes, it is possible to buy a Runescape membership in other countries using a VPN. You will see the currency on your screen of that location where the VPN is set. For example, Pesos if the VPN location is set to Mexico.
4

How to Use Proxy/VPN on Each OSRS Client for Multiple Account Setups?

First, buy the paid subscription if you want to go for multiple account setups. Then, you can set up a VPN router and connect it to the other devices. Proxy or VPN apps can also be helpful for this as well.
Final Say
There are a lot of VPNs you can download, but not every one of them provides the highest security and smoothest connection.
So, what is the best VPN for Runescape Membership and Runescape botting?
In this guide, I discuss the top three VPNs, and the best one of them is iRocketVPN. It offers military-grade encryption, leak, and DNS protection which does not let anyone bypass or hack your data and track your identity. It also offers unlimited bandwidth, flexible pricing, P2P support, and a lot of other benefits.
So, download iRocketVPNand use it for a better gaming experience.