Are you looking for the best free VPN for Overwatch to fix overwatch lag spikes without being banned? Well, you are not alone. Thousands of gamers are just like you. They spend a lot of time trying to find out which is the safest VPN for them that does not cause any problems, but there is no satisfying answer.
Don't worry;I've got all of you covered! In this guide, you will get to know the top three VPNs and which one you should download. Let's start.
Part 1. Best Free Gaming VPN for Overwatch to Fix Lag Spikes Without Banned
Out of dozens, I have shortlisted three top-of-the-line VPNs that are super efficient and offer premium features.
1

iRocketVPN to Fix Overwatch PC Suddenly Lagging

iRocketVPNis the priority of thousands of gamers worldwide because it fixes lagging, high ping, and other issues effortlessly.

How?

iRocketVPN works by enhancing the internet speed and making it smooth throughout the time you use it. That is why when you play Overwatch with this VPN, you won't face any problems.

Plus, iRocketVPN is super safe to use and will not get your overwatch account banned. It uses 256-bit AES Military grade encryption, leak protection, and hides IP & and no-logs policies that keep your information safe from hackers.

On top of this, you can connect unlimited devices to it. To know more, check out its pros and cons.
Pros
First choice of millions of people

Live P2P support

Strongest security system

Quick in speed

Includes fastest servers

Unlimited bandwidth

Lightway Protocol

Easy to use
Cons
If you buy its subscription, the short-term plan is expensive
How to Use iRocketVPN to Play Overwatch?
To use iRocketVPN, follow this step-by-step guide:
Step 1 Download iRocketVPNfrom the website. When it is completed, open/launch it.Then log in (if you have an account) or sign up if you are using iRocketVPN for the first time.
Step 2 Make a connection. Connect iRocketVPN to a server, and that's it.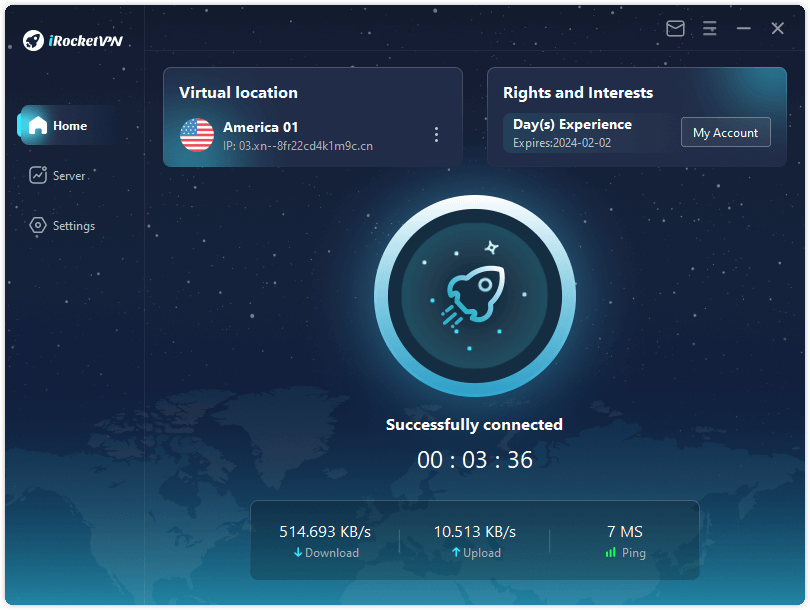 2

ExpressVPN for Overwatch 2 Server Lag

ExpressVPN is a popular choice among gamers because it minimizes lag and high ping to a great extent.

It is developed with the latest technologies and algorithms, which is why it improves the internet speed whenever you use it.

ExpressVPN is also known to be one of the safest VPNs there is. It has leak protection, 256-bit AES encryption, and top-notch privacy policies that keep your data secure.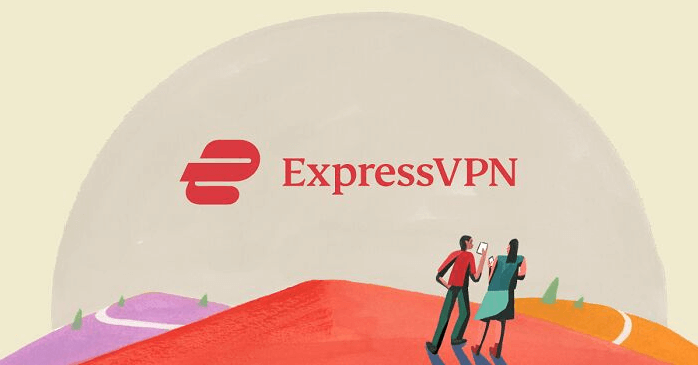 Let's see its pros and cons.
Pros
Helps internet speed and connection to stay smooth.

Protects your privacy

No activity log policy

Great customer service

Provides services in 90+ countries

Unlimited bandwidth

Free password manager
Cons
The customization setting is not up to the expectations

Sometimes buffers during peak hours.
3

SurfShark VPN to Reduce Overwatch Lagging For No Reason

SurfShark is one of the best VPNs you can use to play Overwatch without fearing an account ban.

It is a reliable one because it follows strict guidelines when it comes to data safety. It has all the advanced settings needed to play the game smoothly (like the No-logs policy, data encryption, etc.).

Plus, it is praised by users for high-speed content delivery.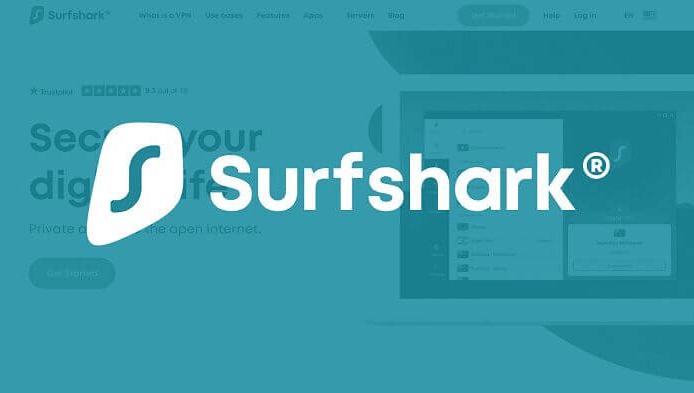 Here are the complete pros and cons:
Pros
No limit on the bandwidth

No log policy

Ads-free

Can connect unlimited devices to it

Available across 65 countries
Cons
Often cause latency problems

Speed is somewhat slower than its competitors
Part 2. Best Mudfish Settings for Overwatch VPN
If you want to play Overwatch with Mudfish on, then you have to adjust the setting first. Begin the process by opening the dashboard. Then, go to Equip Items and then choose Overwatch. Next, change the location of any country you like.
After that, click on Equip time to save the settings. You might have to log out and then log back in again to see the changed settings.
Part 3. FAQs About Best Free VPN for Overwatch
1

Can Anyone Suggest a Nice VPN So I Can Play Overwatch With Low Latency Issues?

The best VPN to play Overwatch with low latency issues is iRocketVPN. It offers the best services when it comes to internet speed and account safety. You can also use ExpressVPN or SurfShark, but they might cause a few problems like latency, customization, etc.
2

Does Anybody Know If You Need a VPN to Play Overwatch 2 in Iran?

You should use a VPN if you are in Iran to play Overwatch. Doing this will allow you to enjoy seamless gaming time with no lagging and ping issues.
3

Can You Get Banned For Using VPN Services?

It is highly unlikely games ban you from using VPN services in most cases. But if you violate any of their privacy policy, then they will surely won't let you play anymore.
4

Can I Use a VPN to Play Overwatch to Reduce the Lag and Ping?

Yes, you can use a VPN to reduce lag and ping. However, you should only go for the best ones because low-quality VPNs will cause more trouble than benefits.
Final Remarks
Long story short,which is the best VPN for Overwatch to fix lags without getting banned?
It's iRocketVPN.It is because iRocketVPN provides the quickest and the most reliable service to its users. It is also the safest too, as it uses the topmost security methods that make it impossible for hackers to steal your data and track you. On top of all of this, you also get to have other features like unlimited bandwidth, P2P support, no limit on devices, and many more.
So, download iRocketVPN and play Overwatch without lags and getting banned!