Minecraft is a brilliant game that allows you to enjoy it with friends. However, sometimes it happens that someone blocks your IP address, and you won't be able to join the Microsoft game anymore.
The question is can you bypass IP ban Minecraft? Luckily, you can indeed unban IP Minecraft with the bits of help of VPNs
Using the VPNs, you can generate new IP addresses, and the person who blocked you won't be able to recognize you at all.
In this post, we'll tell you how to set up a VPN for Minecraft.
Part 1: How to set up a VPN for Minecraft to bypass IP ban Minecraft?
1

How to setup iRocketVPN for Minecraft to remove the IP ban

The best way to Bypass IP ban Minecraft has to be iRocketVPN. It is a flawless VPN that offers faster services than any other VPN. The best thing about this VPN is that despite offering professional services, it comes up with an affordable premium package.

Moreover, iRocketVPN ensures that no one can compromise your personal information, courtesy of the brilliant security services.

So, if you're to unban IP Minecraft, iRocketVPN is the most recommended one that allows you to use multiple countries' servers.
Pros
Access the internet privately and safely.

Keeps your identity safe

Doesn't track your browsing activities and history

Comes up with the mind-blowing speed

Unlimited bandwidth

Outstanding security features
Cons
How to use iRocketVPN to play Minecraft
To set up and use iRocketVPN to play Minecraft, you'll only need to follow a few simple steps.
Step 1 Install the iRocketVPN and then log in with your VPN account.
Step 2 After launching the iRocket VPN, you'll need to hit the ''Quick Connect'' button.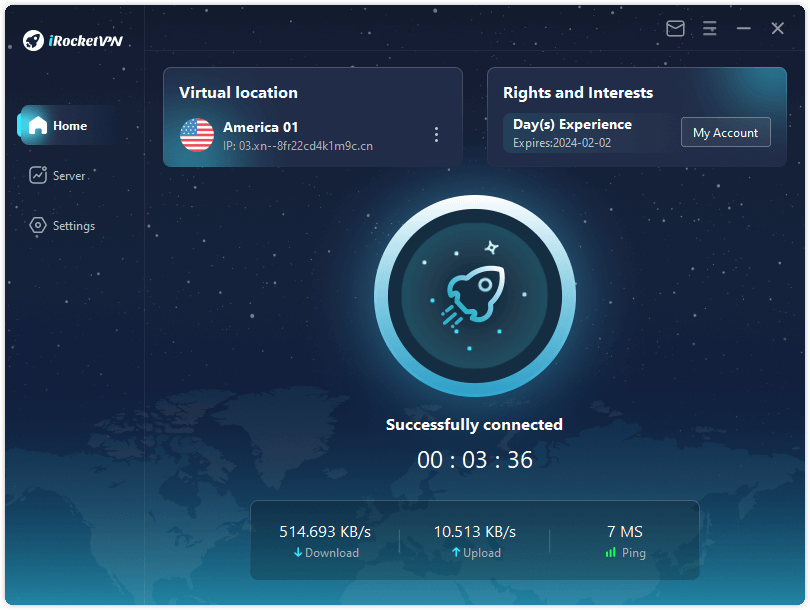 Step 3 Launch the Minecraft game, and you can play it without any issues.
2

How to setup ExpressVPN for Minecraft

With over 3000 servers serving you out of 160 locations, ExpressVPN won't be a bad idea if you intend to bypass IP ban Minecraft.

Using this immaculate VPN, you can play 4K videos easily. ExpressVPN comes with DDoS protection, meaning your connection will be secured from a virus attack.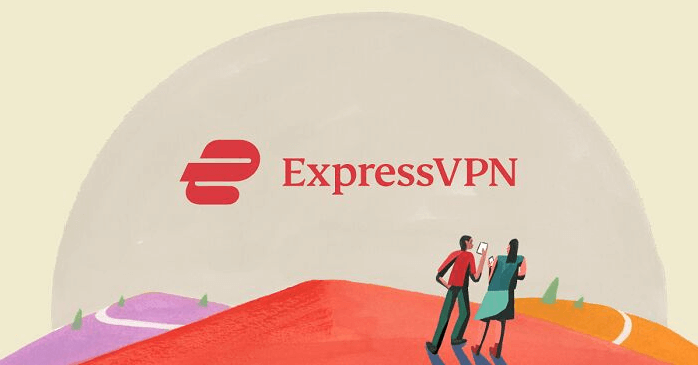 Pros
Offers mind-blowing DDos Protection

Comes with the 24/7 technology support service

No limits on bandwidth and data use
Cons
Slightly expensive to many people's liking

Limited customizable features
Here's how to set up ExpressVPN for Minecraft.
Step 1 Install ExpressVPN on your device and subscribe to its services.
Step 2 Select your server after launching the VPN, and you'll be ready to go.
3

How to setup Surfshark VPN for Minecraft

Another super impressive VPN that can help you unban IP Minecraft is Surfshark. Surprisingly, it comes with 1600 VPN servers in over 60 countries.

Luckily, it doesn't come up with the connection limit, as you can log in with as many devices as you'd want.

Importantly, this VPN pays huge attention to user security and comes with immaculate online protection against IPV6 leaks, DNS, WebRTS, and automatic ad blocking.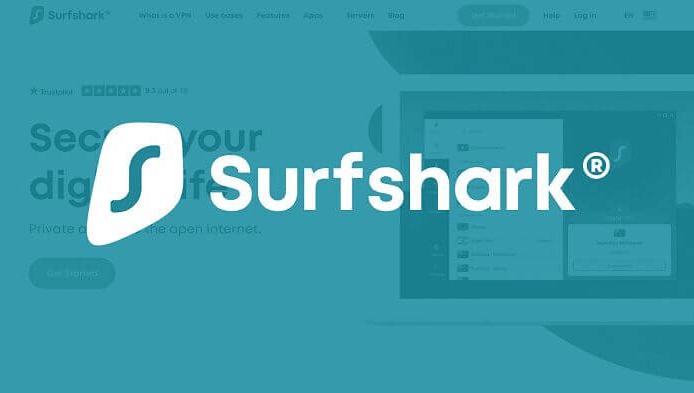 Pros
No connection list

Doesn't keep logs

Takes your security serious

Offers high speed
Cons
Small network

Some servers work slowly.
Here's how to set up a VPN for Minecraft.
Step 1 Install Surfshark VPN and acquire the premium package of it.
Step 2 Pick up the nearby server and select the counter you want to play Minecraft from.
Part 2: How to bypass IP ban Minecraft without VPN
Bypassing the IP ban Minecraft without a VPN seems daunting as many people opt for a VPN to unban IP Minecraft. Fortunately, you can bypass IP ban Minecraft through a proxy server. A proxy behaves like a middleman between the internet and a computer.
When you opt to access the internet using a proxy server, your IP address helps you route all internet traffic to your PC.
In this situation, the game you're playing will display the IP address of your proxy server instead of your own.
So, if you don't like using VPN, you can opt for the proxy server, but this might make you vulnerable to viruses or malware attacks.
Part 3: How to un IP ban someone on Minecraft?
Although Minecraft is a fascinating game, some players on it might frustrate you, and you might end up blocking their IP from Minecraft.
Banning an IP means the players you've blocked won't be able to join you anymore. However, it might happen that after banning a person's IP address, you realize that you blocked the wrong person's IP on Minecraft.
You can easily Unban IP Minecraft through the ''pardon-ip'' Command.
Follow the guide below to do it.
Step 1 Navigate to the Server Console. Next, type in the ''pardon-ip IP address.''
Step 2 Remember, you must type in the actual IP of the person you'd want to unban. After pressing the '' Enter'' icon, you'll be able to unban IP Minecraft of others.
Part 4: FAQs free VPN to bypass IP ban Minecraft
1

Can you bypass anti VPN blocks detection on the Minecraft server

If you want to bypass the VPN block, you'll need to connect to an obfuscated server. This information is more relevant for people living in China, where ISPs rely on Deep Packet inspection to detect traffic on VPN.
2

What is the best Minecraft IP ban plugin to prevent VPN users from joining

Various plugins can help you prevent the ban on VPN users' IPs, but TCPshield seems the most reliable. Using this plugin, you can block the IP of a person using a VPN to play Minecraft.
Final Words
If you're looking to know how to set up a VPN for Minecraft, this post has revealed the massive VPN that will help you bypass IP ban Minecraft easily.
All the VPNs we've explored here in this discussion make sense, but iRocketVPN, due to various reasons, is the best of the lot. It works fastly, and you won't find any issues playing the game in Minecraft.