Steam is one of the world's most famous and intriguing gaming platforms. It has a wide library that includes almost all the games in the world if they are not exclusive.
Steam allows you to play games online with your friends. Once you buy a game on Steam, it will remain yours forever and can be downloaded anytime from anywhere.
Every game has a different price, so if you want to buy a game, you need to add money to your wallet, and then you can easily purchase any game on the Steam platform. Therefore, people look for a VPN to buy games at a cheaper rate from another region. In this article, we will share a VPN that can do this job.
Part 1: Can I Use a VPN to Get Cheaper Games Steam?
If you are a new Steam user, then you should know that Steam has different regions. The price of games varies depending on the region from where you are accessing Steam.
For example, if you want to buy a game at the lowest price, then you can go to the Argentina region. This is where the games are cheapest. However, to get hands-on games at a lower price, gamers use a VPN to change their location and then buy the game at the lowest price. You can use a professional VPN that allows you to change your location, which cannot be tracked. Change your current location to any region you want, and then buy Steam games at a discounted or lower price.
Part 2: How to Buy Steam Games Cheaper with VPN
To buy Steam games cheaper, you need to change your location to the region where Steam games are cheaper, like Argentina, Turkey, or Kazakhstan.
Simply connect to the Argentina server on your VPN and buy your games. However, if you don't want to be banned, you need to change your billing address to that country.
iRocketVPN is a professional VPN service for Windows. It provides a stable and fast connection from anywhere in the world. It does not give away your location but keeps it anonymous with high-quality encryption. You can also hide your IP address and stream or download games at a fast speed.
Here is how you can buy Steam games cheaper with a VPN.
Step 1: Download and install iRocketVPN on your Windows PC and install the tool. Launch it, and the tool will automatically select the recommended network node.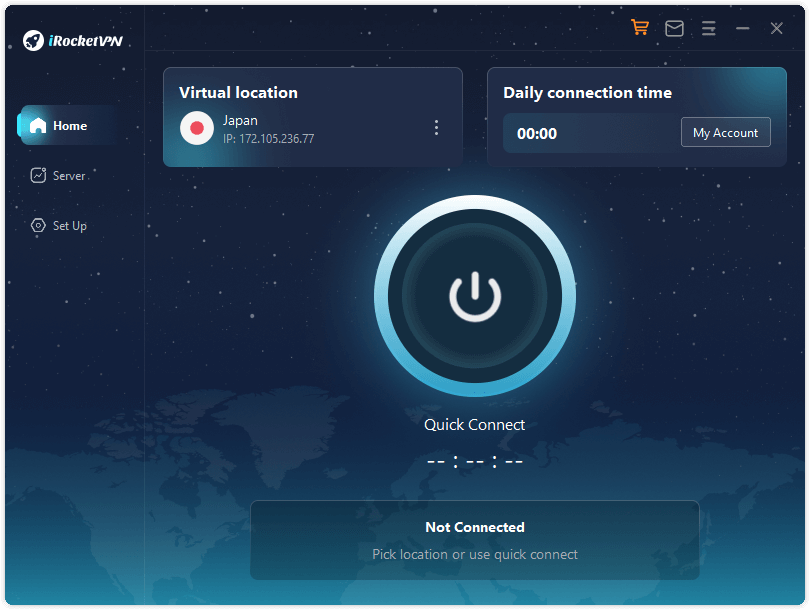 Step 2: You need to register or log into a VPN account. If you want a random connection with default recommended nodes, you can click "Quick Connect".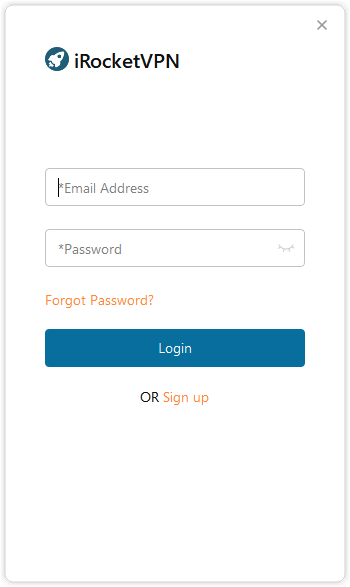 Step 3: VPN will connect successfully to the server, and the current node will be notified to any virtual location you want. You can also change the virtual location to your desired location. Open Steam and buy the games at cheaper rates.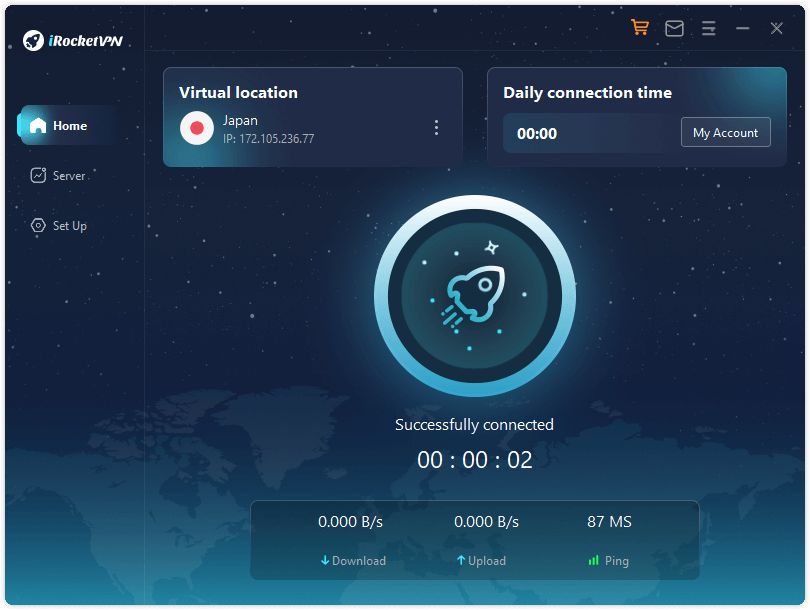 Bonus Tip: How to Activate Steam Key with VPN
The reason people activate the Steam key with VPN is to access region-locked games. Some games are launched for specific regions and are not available everywhere.
To activate Steam Key with VPN, you need to go to Steam settings and click on the "foreign key" tab. Here you can enter your Steam key and activate the game that you would like to play.
As Steam keys are mostly from Russia and other countries, it won't allow you to activate them. So, you will require a VPN to do so.
Launch iRocketVPN and activate your Steam Key, and enjoy playing your game. If the game is no longer available on Steam, even then, you can use your key. Just don't launch the game in your region; otherwise, you will be blocked.
Part 4: FAQs
1 Which Steam country is the cheapest?
You can change your region if you want to buy games on Steam at the cheapest rates. The cheapest region for Steam is Argentina, followed by Turkey and then Kazakhstan. In the Argentina region, you will find the cheapest deals on games. Change your region using a VPN and get games at the cheapest rates.
2 Is it legal to buy Steam games with VPN?
No. If we are talking ethically and legally, buying Steam Games with a VPN is prohibited. But the gaming community struggles to play games that are not available in their region. So, just for the sake of games, gamers change their location and buy Steam games with a VPN.
Conclusion
This article holds information about Steam and how one can access Steam games at a lower price. Steam has different regions for different countries. The game's prices are based on the region and country. If you want to buy Steam games at the cheapest price, you can change your location to Argentina using a VPN. iRocketVPN is a fast and reliable VPN that can allow you to change your location without being tracked. Download the trial version of this VPN and start getting Steam games at cheaper rates.