2023 Ultimate Guide to Stream UFC for Free Online
Mixed martial arts (MMA) has grown in popularity in recent years, and the Ultimate Fighting Championship (UFC) is leading the charge. Millions of fans worldwide are captivated by the intensity, skill, and excitement of the sport. While watching UFC events on pay-per-view can be expensive, there are free streaming options available.
In this article, we will delve into the top sites for watching UFC events without charge, unveil the secrets to streaming UFC fights for free without a subscription, and reveal the best VPN options for enjoying unrestricted UFC streaming.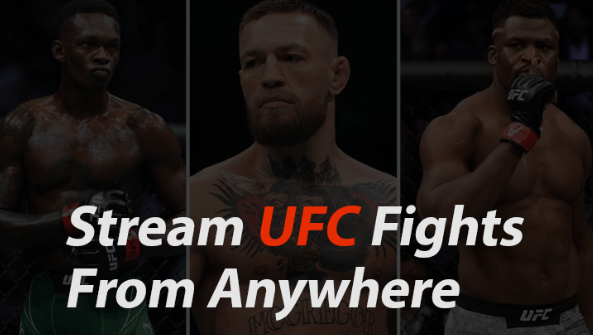 Part 1. Top 5 Sites to Watch UFC Free
Discover the top platforms that offer free UFC live streams, allowing fans to enjoy the action without breaking the bank. These are the top 5 sites to watch UFC free:
1. CrackStreams
CrackStreams stands out as a sought-after streaming platform, providing high-quality broadcasts for a wide range of sports, including UFC events. The user-friendly interface eliminates the need for signing up and allows easy access to UFC streams directly from the site's main page. Additionally, the platform offers a diverse selection of sports coverage to cater to various preferences.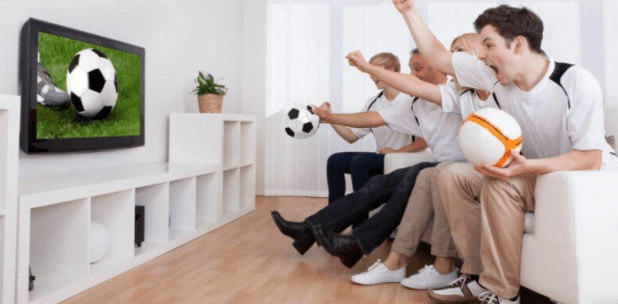 Pros
High-definition streaming quality
Sign-up process not required
Extensive sports coverage, including basketball, football, and more
Cons
Incomplete coverage of certain fights or events
Presence of intrusive pop-up ads that may hinder user experience
2. BuffStreams
BuffStreams is a versatile streaming platform that provides numerous streaming links for UFC events, enabling users to select the highest quality stream available. Designed with a mobile-friendly interface, the platform seamlessly adapts to various devices, ensuring a smooth streaming experience. Additionally, BuffStreams requires no registration, allowing users to access content with ease.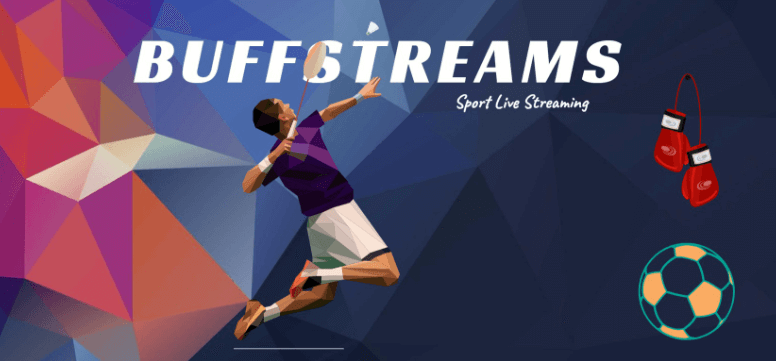 Pros
Features multiple streaming links for optimal viewing
Registration not required for access
Compatible with various devices, including smartphones and tablets
Cons
Potential lagging issues during high-traffic events
Heavy presence of ads, which may disrupt the viewing experience
3. VIPBox
VIPBox is a user-centric streaming platform that boasts an extensive range of sports content, including UFC events. With dependable streaming links and an intuitive interface, users can effortlessly navigate the platform and locate their desired content. The platform's streamlined design ensures a seamless and enjoyable viewing experience for sports enthusiasts.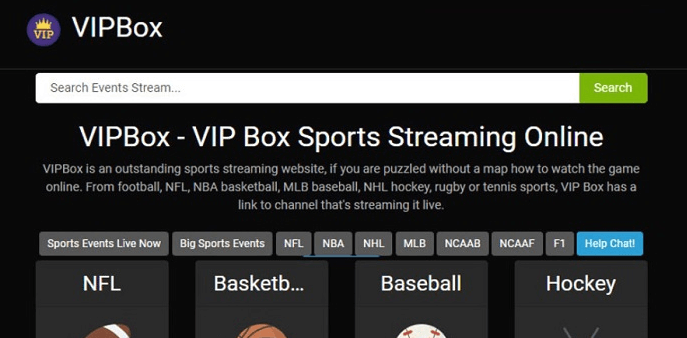 Pros
Trustworthy streaming links for consistent quality
Easy-to-navigate interface designed for user convenience
Comprehensive sports coverage catering to diverse interests
Cons
Presence of ads and pop-ups that may interrupt the viewing experience
4. Stream2Watch
Stream2Watch is a widely favored platform for streaming UFC fights and other sports events. The platform's extensive sports coverage and multiple streaming links for each event make it an ideal choice for sports enthusiasts. Moreover, users can conveniently access content without creating an account, further enhancing the hassle-free streaming experience.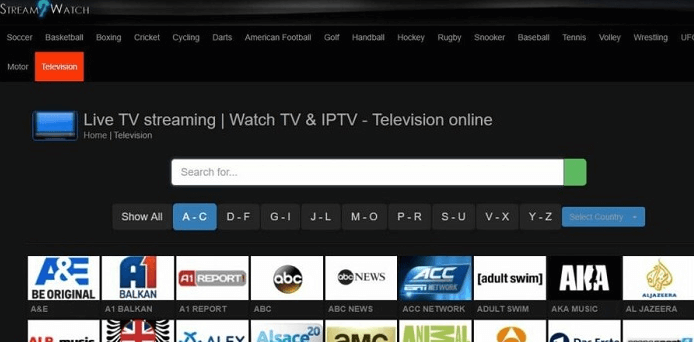 Pros
Comprehensive coverage of various sports
Offers multiple streaming links for each event
Unrestricted access to content without account creation
Cons
Presence of intrusive ads that may affect the viewing experience
5. LiveTV
LiveTV is a unique streaming platform that enhances the viewer experience by offering a live chat feature, allowing users to engage with fellow enthusiasts while enjoying a UFC event. The platform also includes a schedule of upcoming events, ensuring users stay informed about future fights. Accessing LiveTV's content is straightforward and requires no sign-up process.
Pros
Interactive live chat feature for enhanced engagement
Up-to-date schedule of forthcoming events
Convenient content access without sign-up requirements
Cons
Possible buffering issues during high-traffic periods
Some streaming links may not work occasionally
Part 2. The Best VPN for Streaming UFC Online
Using a VPN for streaming offers multiple benefits, such as bypassing geo-restrictions, protecting your privacy and online security, avoiding ISP throttling, and accessing a wider range of content.
iRocketVPN is one of the best VPN providers for free UFC streaming. With a vast network of servers, high-speed connections, and robust security features, iRocketVPN, ultimate online security solution ensures a seamless and secure streaming experience.
Highlights and Featured Snippets:
Fast and reliable servers for buffer-free streaming
Military-grade encryption to protect your privacy
Strict no-logs policy
24/7 customer support
Tips for Streaming UFC Fights Without a Subscription
As a UFC fan, you might be looking for ways to watch free UFC live stream online without breaking the bank. To stream UFC fights for free, it's essential to know the best methods for bypassing subscription requirements and accessing content without any legal hassles. Here, we provide an overview of useful tips and techniques for streaming UFC events without a subscription, focusing on the use of VPNs and exploring free alternatives to UFC Fight Pass.
1. Choose the Right VPN Provider
Pick a VPN provider with a wide range of server locations across multiple countries. This enables you to select a server where the UFC event isn't geo-blocked or subject to broadcasting restrictions.
2. Explore Free Alternatives to UFC Fight Pass
Consider the following free alternatives, which may offer access to select UFC events without requiring a subscription:
ESPN+ provides a 7-day free trial, granting access to select UFC events, including prelims and early prelims for pay-per-view events. Once the trial ends, you can decide whether to subscribe or continue searching for other alternatives.
BT Sport, available to UK residents, often broadcasts major UFC fights. If you have access to BT Sport through your TV subscription, you can watch certain events for free. However, keep in mind that some fights may still require a pay-per-view purchase.
TSN, accessible to Canadian residents, features a range of UFC content. Some events may be broadcasted for free, while others might require a subscription. Check the TSN website for information on which events are available for free streaming.
3. Connect to a Suitable Server Location
Connect to a server in a country that offers free UFC streaming or has relaxed broadcasting restrictions. This allows you to access the content without being blocked due to your location.
4. Browse Privately
Use incognito or private browsing mode in your browser to prevent cookies and tracking. This helps maintain your privacy and prevents websites from detecting that you're using a VPN.
5. Clear Browser Cache and History
Clear your browser cache and history regularly. This ensures that no residual data can be used to detect your actual location or browsing habits.
Conclusion
With the growing popularity of UFC, fans are always on the lookout for ways to watch free UFC live stream online. This guide has provided you with the top 5 sites to watch UFC free, tips on streaming without a subscription, and the best VPN for free UFC streaming. Start using iRocketVPN today to enjoy the ultimate UFC experience!