Everything You Wonder About PokeStop Showcases in Pokemon Go [New Feature]
Pokémon Go trainers, get ready to showcase your best Pokemon and compete against other trainers in a brand new feature called PokeStop Showcases! This exciting addition to the game allows you to display your favorite Pokemon at select PokeStops and see how they measure up against others. In this comprehensive guide, we will delve into everything you need to know about PokeStop Showcases, including how to participate, win rewards, and find specific PokeStop without leaving home.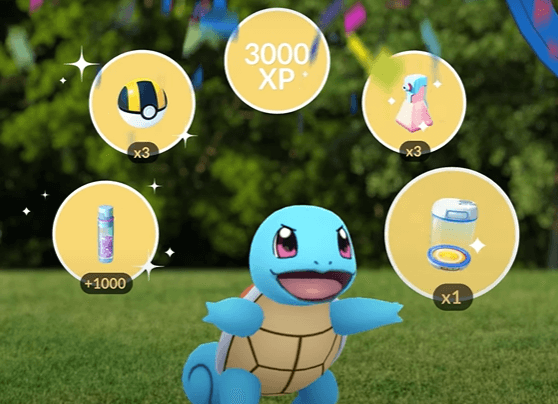 Part 1. What are PokeStop Showcases?
PokeStop Showcases are a fresh and engaging way for trainers to exhibit their top Pokemon and engage in friendly competition. These showcases take place at specific PokeStops during in-game events and feature a limited selection of eligible Pokemon chosen from the current event pool. Each Showcase revolves around a specific theme or criteria, such as the largest Squirtle or the smallest Charmander.
Part 2. How to Enter a PokeStop Showcase
To enter a PokeStop Showcase, you must locate a PokeStop that is hosting the event. These designated PokeStops can be identified by a unique icon displayed above them. Once you find a Showcase PokeStop, tap on it to access the Showcase menu. From there, select the Pokemon you want to enter into the competition. Remember, you can only enter one Pokemon per Showcase, so choose wisely!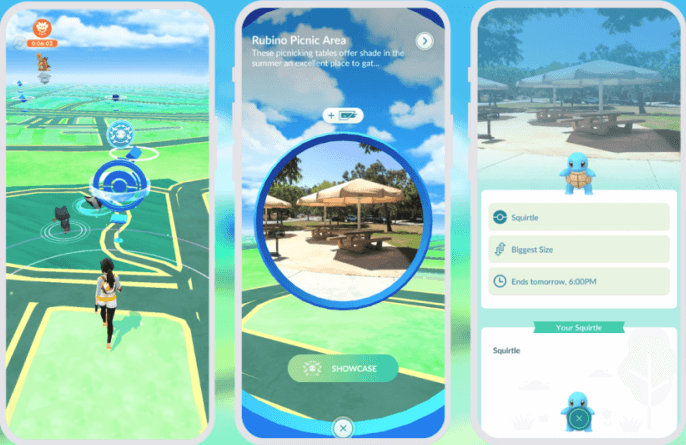 Part 3. All Things You Should Know About PokeStop Showcase
PokeStop Showcases are a fresh and engaging way for trainers to exhibit their top Pokemon and engage in friendly competition. These showcases take place at specific PokeStops during in-game events and feature a limited selection of eligible Pokemon chosen from the current event pool. Each Showcase revolves around a specific theme or criteria, such as the largest Squirtle or the smallest Charmander.
1. Duration, Availability, and Location
The PokeStop Showcase occurs at the same PokeStop where you are physically participating. It is important to note that this feature is only available for a certain period of time, so Trainers must make the most of it to collect rewards. To identify a Showcase-enabled PokeStop, look for the icon above the PokeStop, which turns green during the event.
When entering a monster, the icon will shift to purple. It is recommended to participate in the Showcase as early as possible to maximize your chances of success. Each Showcase-enabled PokeStop can host up to 50 critters, allowing Trainers to show off their best Squirtle and compete for rewards and rankings.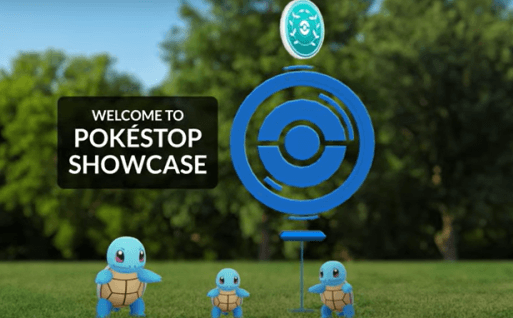 2. Limited Selection of Pocket Monsters
In the PokeStop Showcase, only a specific set of Pokémon can participate. These featured creatures are eligible to compete during certain events. The limited selection of pocket monsters adds an element of excitement and strategy to the competition. Each participating creature will be judged and compared against other opponents, so Trainers must carefully choose their entry. Additionally, the Showcase will run for a limited period, so it's crucial to seize this opportunity to showcase your Pokémon skills.
3. Entering Your Pocket Monster
To enter your pocket monster into the PokeStop Showcase, you must select a creature from your Pokedex. The Pokemon you enter will remain in your Pokedex, allowing you to trade, transfer, change its form, and even evolve it during the competition. Keep an eye on the PokeStops as they may change color to indicate that they are hosting the Showcase. Take advantage of this opportunity to showcase your best and most powerful Pokémon.
4. Strategic Switching Out
During the PokeStop Showcase, Trainers have the option to switch out their Pokémon at the Showcase-enabled PokeStop. This feature can be pivotal in attaining victory, as it allows you to exchange your current Pokémon for a different one. To increase your chances of success, it is advised to add your best and most elusive critter to the competition. The Showcase also provides an opportunity to catch as many Showcase-eligible Pokémon as possible, including different variants of Squirtle, such as Shiny, Normal, bigger, smaller, or taller. It's worth noting that you can enter the Showcase remotely, avoiding the hassle of visiting a PokeStop for an exchange. Making strategic choices will optimize your chances of winning the tournament.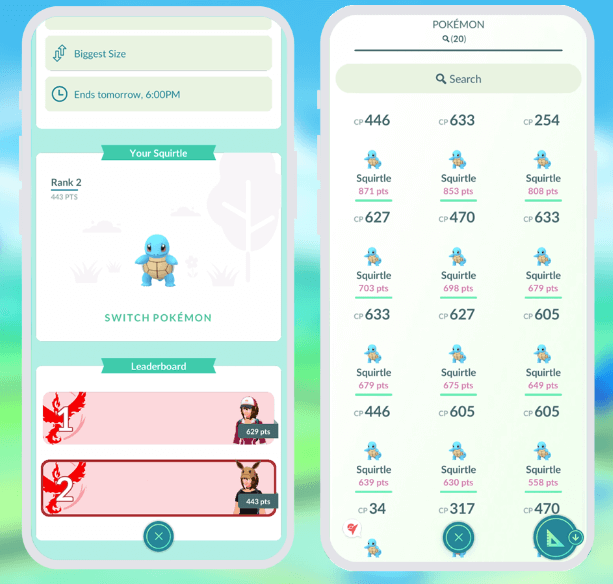 5. Rewards and Rankings
The PokeStop Showcase offers enticing rewards based on your Pokémon's rank at the end of the competition. Your main priority should be to rank up in the contest to claim better rewards. Leveling up during the Showcase period and selecting the right Pokémon will boost your chances of securing more rewards. Trainers can earn rewards such as Stardust, XP, and Poke Balls. The top three players have the opportunity to obtain a Star Piece, Incubators, and more. The first position will be rewarded with a prestigious medal. After the Showcase concludes, you can claim your rewards through the Today View feature or by visiting the PokeStop. Keep an eye out for the color change of the PokeStop icon to orange, which indicates eligibility for the prize.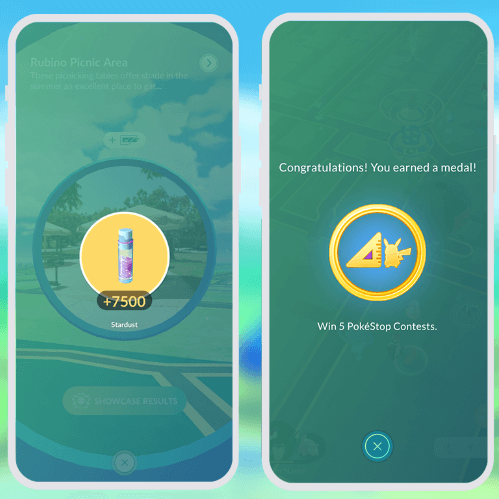 Part 4. How to Spoof Location for Specific PokeStops?
Pokémon availability varies across different regions, leading many players to fake their locations in search of more Pokémon. If you're wondering how to spoof your location, the most effective method is to use location changer. LocSpoof is the top app for Pokémon GO spoofing.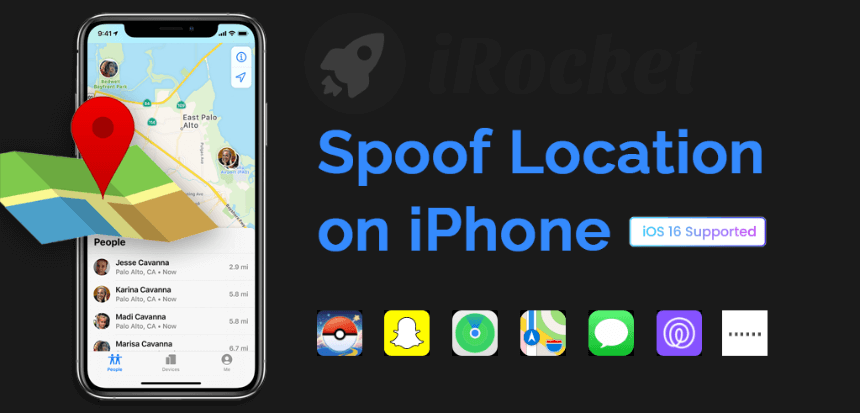 LocSpoof, developed by iRocket, is the premier app for faking your location. This app allows you to spoof your location for any apps on your phone including Pokemon GO, and teleport your location to anywhere in the world. So you won't need to worry about there is no specific Pokestop nearby you.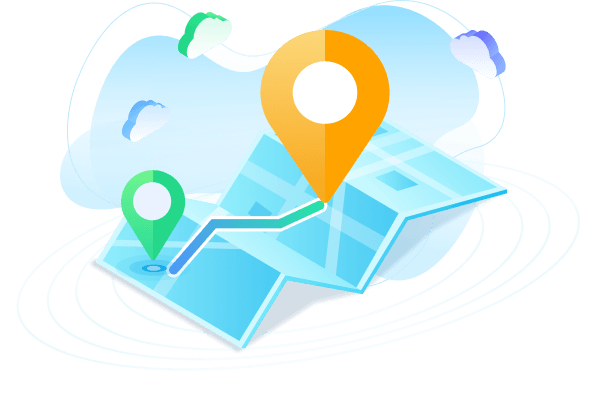 Highlights of Pokémon Go Spoofer - LocSpoof
Accurate GPS Simulation: Fake GPS for POGO trainer along customized routes.
Virtual Joystick Control: Simulate in-game movements with 360-degree control.
Secure & Undetectable: Advanced security measures ensures long-term usage.
Seamless Compatibility: Compatible with all location-based apps, including Pokémon GO, Snapchat, Find My and Bumble, for both iPhone and Android.
Global Teleportation: Teleport your GPS location to any place in the world.
Free Trial Access: Enjoy a free trial and the benefits before making a purchase.
100861 Users Downloaded
Effortless Steps to explore unlimited pokestops with iRocket:
Step 1. Download and install LocSpoof onto your computer. Then connect your phone to your computer through a USB cable or WIFI connection as prompted.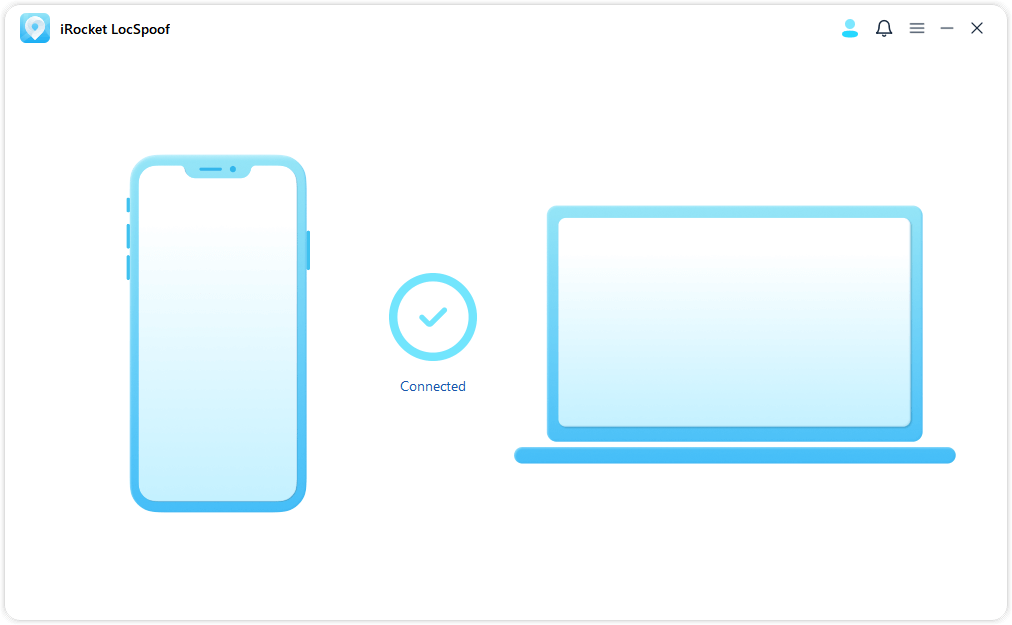 Step 2. Click on the map or enter your desired location in the search bar. Simply click on the Move button and you can teleport to any Pokestop!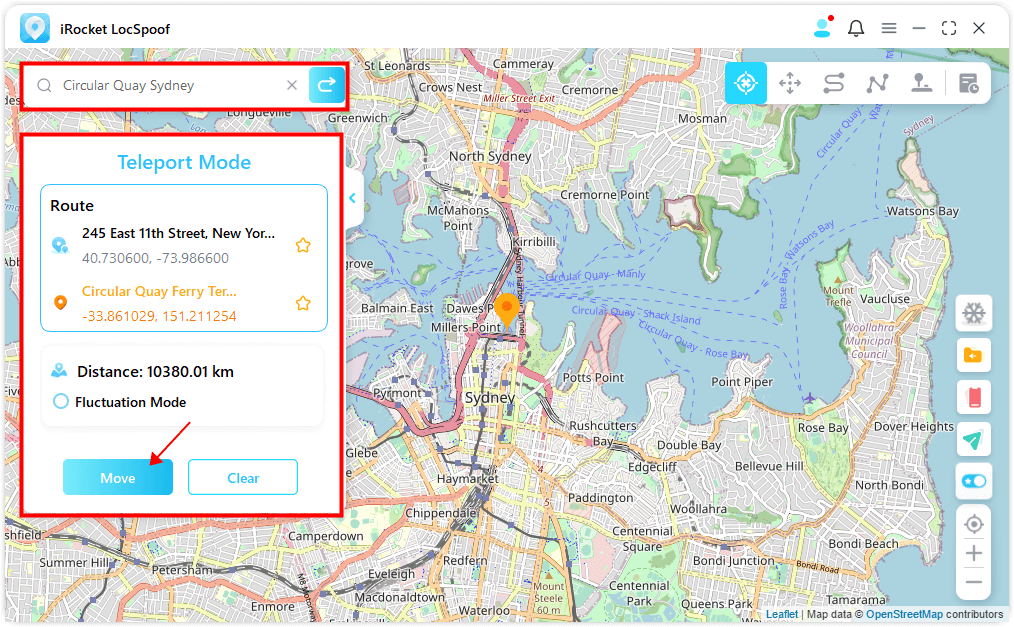 Step 3. For flexibly control your GPS with a keyboard, select the Joystick button located in the upper right corner. The GPS joystick will appear on the screen, allowing you to control your movement from that location, not your actual home.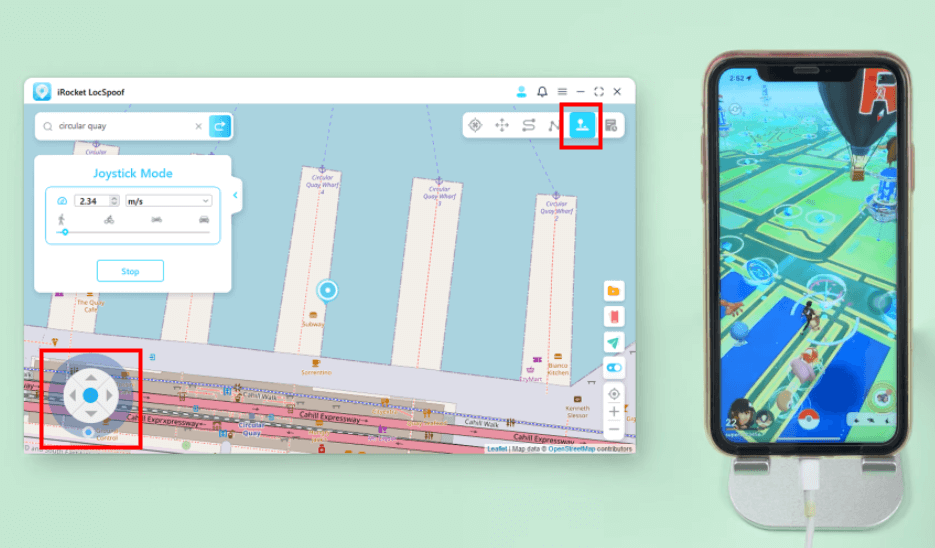 Additional Information About PokeStop Showcases
It's worth noting that PokeStop Showcases are a limited-time feature and will only be available during specific in-game events. Keep an eye out for announcements to ensure you don't miss any upcoming Showcases.
Showcases are an excellent opportunity to catch Showcase-eligible Pokemon and add them to your collection if you haven't already done so.
Remember to have fun and enjoy the friendly competition with your fellow trainers. PokeStop Showcases are all about showcasing your love for Pokemon and celebrating the diverse range of creatures in the game.
With PokeStop Showcases, Pokémon Go trainers have a thrilling new way to compete and showcase their best Pokemon. Enter the competition, climb the leaderboards, and claim your well-deserved rewards. Get ready to embark on an exciting journey of friendly rivalry and admiration for these incredible creatures. Show off your Pokemon prowess and enjoy the unique experience of PokeStop Showcases in Pokémon Go!
Changing your location in Pokémon Go opens up a world of exciting opportunities and unique Pokémon encounters. By utilizing iRocket LocSpoof and adhering to best practices for location spoofing, you can safely and effectively change your in-game location. Download iRocket LocSpoof now to unlock seamless GPS spoofing capabilities for both iPhone and Android devices.