Top 3 Pokemon Go Spoofer on Android in 2023
Welcome to our comprehensive guide on using a Pokemon Go spoofer on Android. If you're an avid Pokemon Go player looking to enhance your gaming experience, this guide is for you. We understand the importance of finding reliable information, and we're here to provide you with detailed instructions on how to use a Pokemon Go spoofer effectively.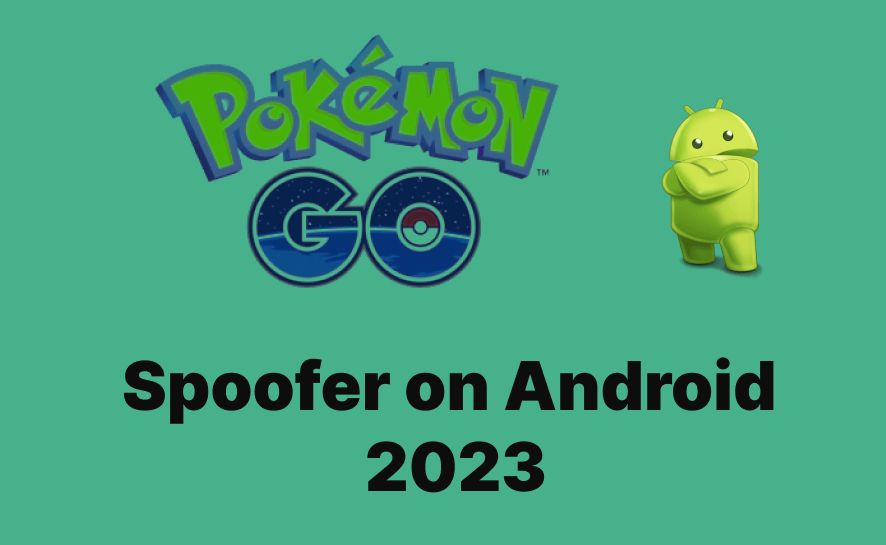 The Benefits of Using Pokemon Go Spoofing on Android
Pokemon Go spoofing on Android offers a range of benefits that can greatly enhance your gaming experience. By utilizing a Pokemon Go spoofer, you gain access to features and opportunities that would otherwise be limited. Let's explore the benefits in detail:
Explore New Locations Without Traveling: Using Pokemon Go Spoofing on Android opens up a world of possibilities, allowing you to visit different cities, countries, or even continents from the comfort of your own home.
Access Rare and Regional Pokemon: Certain Pokemon are region-specific or rare to find in specific locations. With a Pokemon Go spoofer, you can bypass these limitations and catch Pokemon that are otherwise inaccessible in your area.
Efficient Pokemon Hunting: Instead of wandering aimlessly in search of specific Pokemon, you can use the spoofer to teleport directly to known hotspots or areas where the desired Pokemon frequently appear.
Training and Battling: Pokemon Go spoofing can greatly aid in training and battling within the game. By accessing different locations, you can challenge a diverse range of gyms and trainers, gaining valuable experience for your Pokemon.
Enhanced Social Interactions: Spoofing in Pokemon Go can facilitate social interactions with other players, even if they are physically far away. You can join virtual meetups, participate in remote raid groups, and engage in discussions with fellow players from various communities.
3 Effective Pokemon Go Spoofer on Android
If you're an avid Pokémon Go player looking to explore new horizons and unlock exciting opportunities in the game, you've come to the right place. Now, we introduce you to 3 highly effective Pokémon Go location spoofers that will revolutionize the way you play. However, it's important to note that each of these apps has unique requirements and considerations. Certain apps may necessitate the use of a rooted phone, which entails having administrative access to your Android device. So, when selecting a location spoofing app, it is crucial to prioritize simplicity and ease of use.
1

The Best Pokemon Go Spoofer for Android- iRocket LocSpoof

iRocket LocSpoof offers a comprehensive set of features designed to enhance your Pokémon Go gaming experience. From GPS location manipulation to customizable routes, this spoofer enables you to explore the Pokémon world like never before. With iRocket LocSpoof, you can effortlessly teleport to different locations, catch elusive Pokémon, and dominate gyms with ease.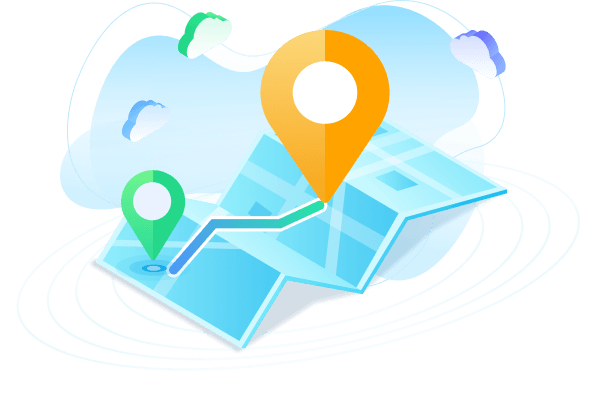 Features of iRocketVPN LocSpoof:
Simulate GPS movement for your Pokémon GO trainer along customized routes.
Take complete control of your location with 360-degree movement.
Seamlessly teleport your GPS location to any place in the world.
Compatible with all location-based apps, including Pokémon GO, Snapchat, and Find My.
Utilize the cooling timer feature to prevent soft bans in Pokémon GO.
Enjoy a free trial accessible to all users.
1181600 Users Downloaded
Easily Spoof Your Pokemon Go Location in 1 Click
Step 1. Download and install LocSpoof onto your computer. Then connect your phone to your computer through a USB cable or WIFI connection as prompted.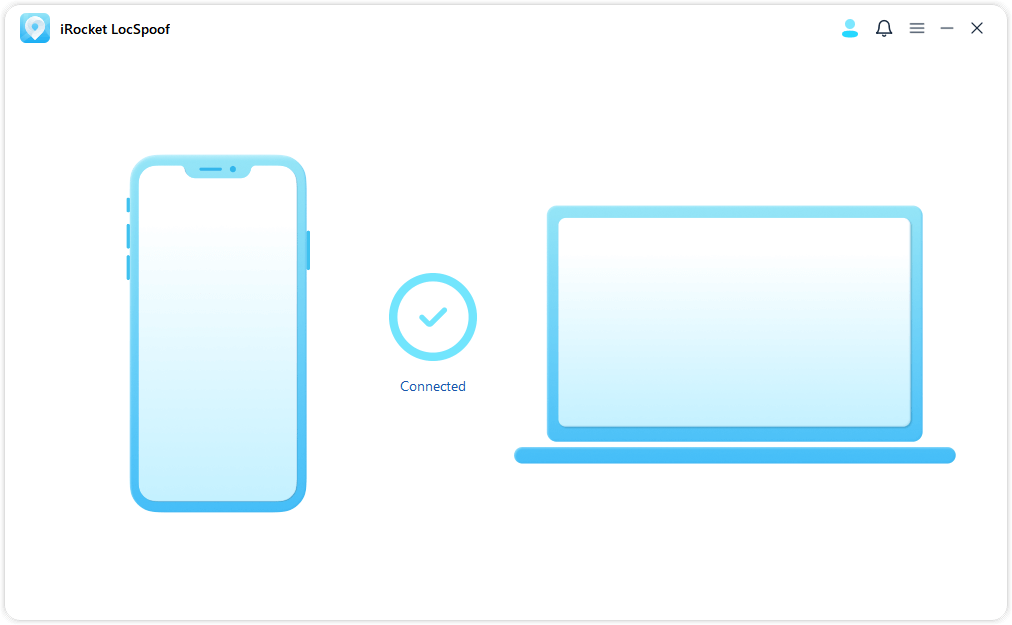 Step 2. Click on the map or enter your desired location in the search bar. Use the Move button to select the location. You can also utilize the Teleport mode to plan and move to anywhere in the world.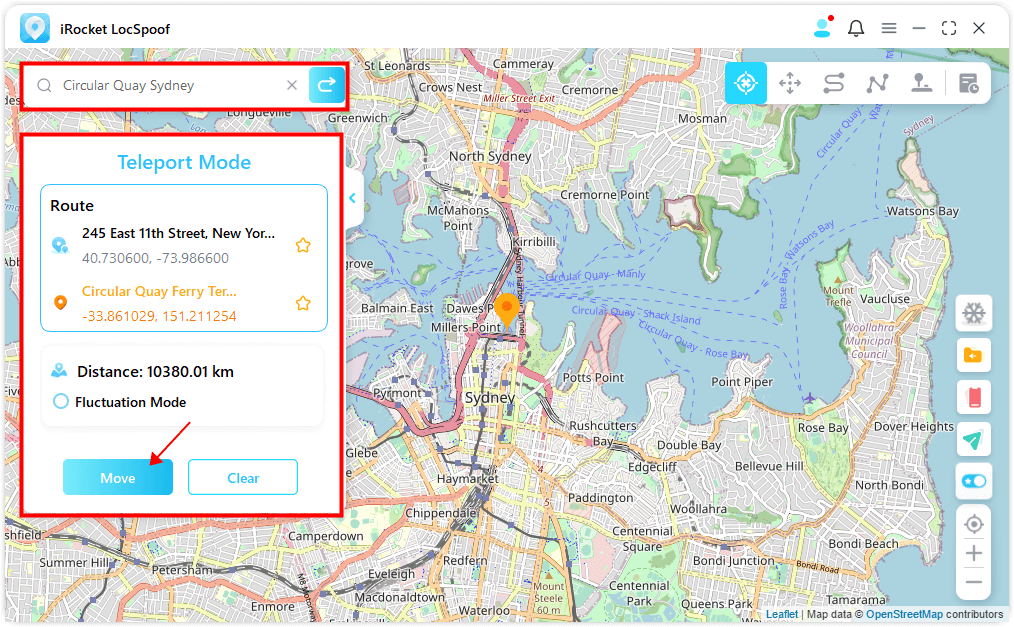 Step 3. For flexibly control your GPS with a keyboard, select the Joystick button located in the upper right corner. The GPS joystick will appear on the screen, allowing you to control your movement from that location, not your actual home.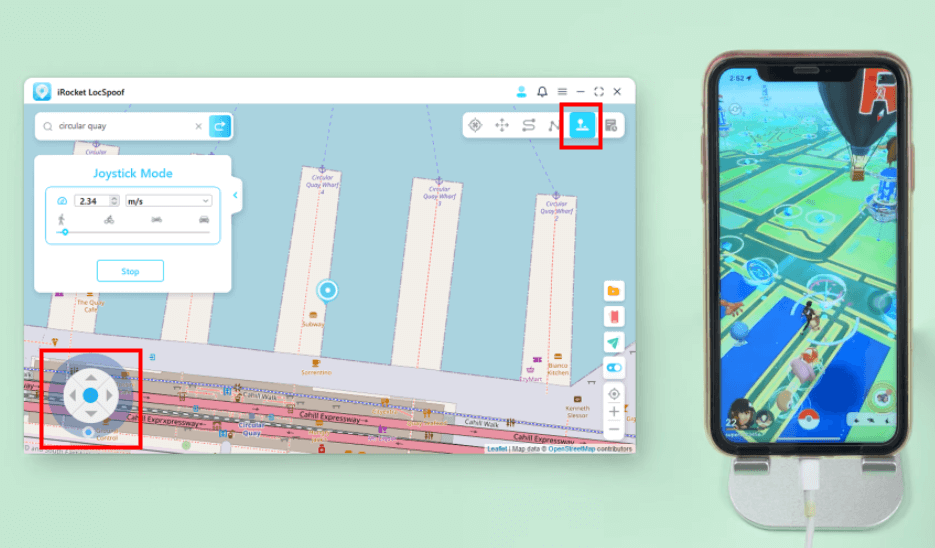 2

Fake GPS Location Spoofer for Pokemon Go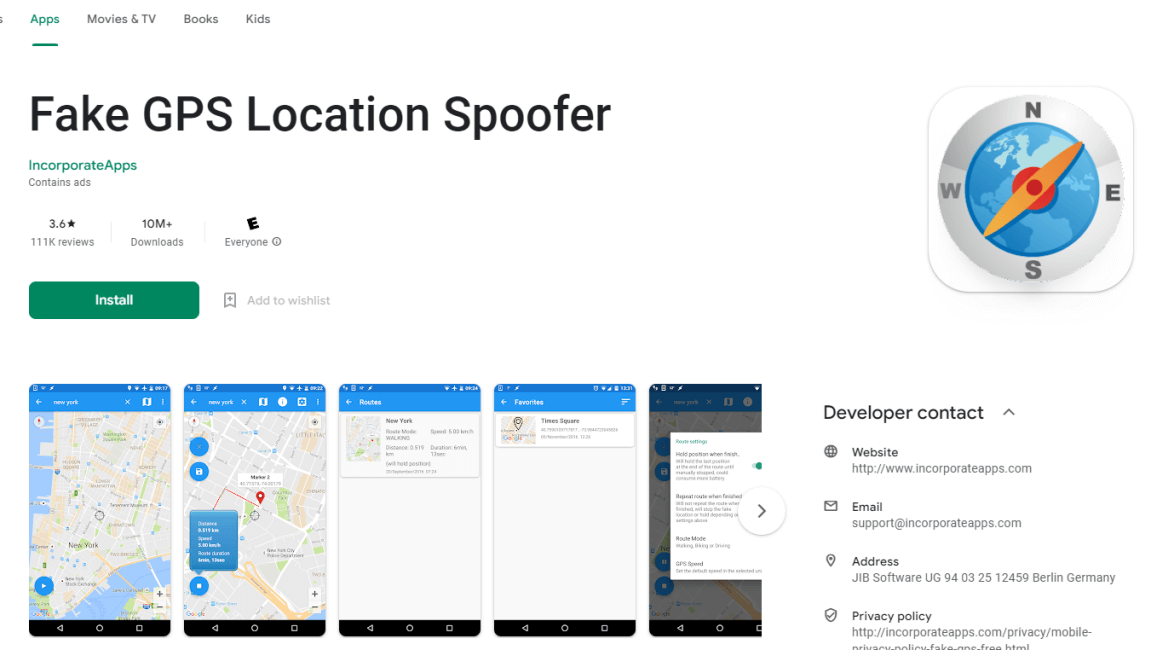 Next is Fake GPS Location Spoofer, a popular and widely used Pokemon Go Spoofer on Android that offers users the ability to modify their location effortlessly. Its range of features and intuitive interface have gained a loyal following among location spoofing enthusiasts.
Features of Fake GPS Location Spoofer
Choose any location on the map by entering specific coordinates or selecting a spot directly
Easily simulate walking, running, or driving to make your location spoofing more convincing.
Save your favorite locations and access them with ease.
Control your move smoothly and precisely with the intuitive interface
Note
Fake GPS Location Spoofer could be detected by Pokémon GO and the free version comes with numerous limitations.
Spoof Your Pokemon Location With Fake GPS Location Spoofer
After launch Fake GPS Location Spoofer. Turn off the GPS on your device, then touch "Location Settings" to access the location screen.
Go to device settings and select "Locating method" to ensure only GPS determines your location.
Enable developer options at the bottom of the Settings list. Then scroll to the bottom of the main settings page and select "Developer options."
Tap "Mock location app" under Developer settings. Then choose "Fake GPS GO" from the app selection dialogue box.
Open Fake GPS GO, click the search icon, and enter your desired destination.
3

Pokemon GO Hack/Tweak- PGSharp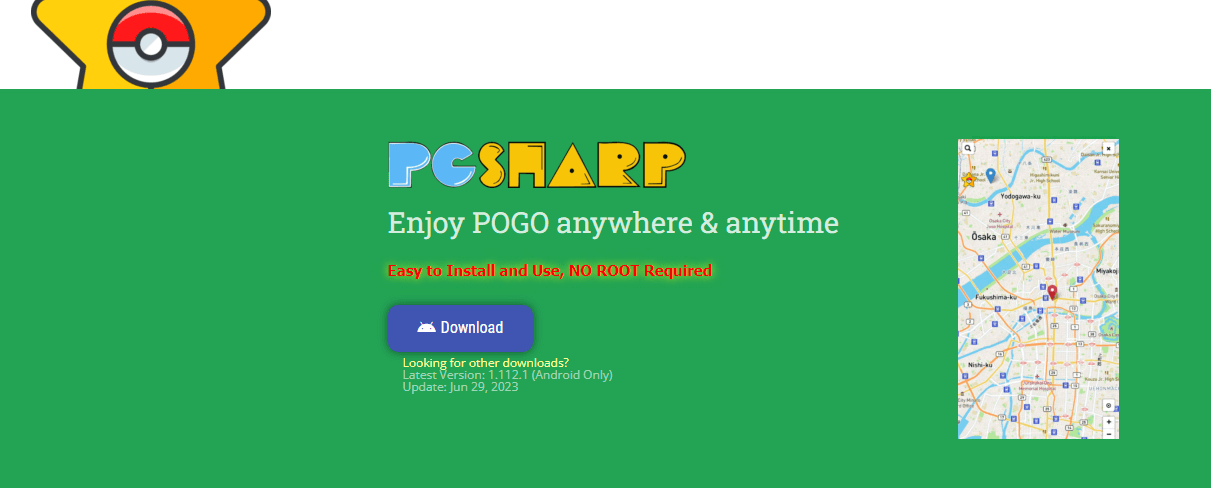 PGSharp is a popular tool that allows users to play Pokémon GO on their Android devices without physically moving from their current location.PGSharp is known for its ability to simulate the location of a player, allowing them to virtually move around in the game without physically being present in those locations.
Features of PGSharp
You will get an embedded fake GPS Joystick with it.
There is an auto walk feature, which helps you with hatching eggs.
You can adjust the speed of the character in the game by using the custom walking speed feature in PGSharp.
You can select location on the map, and also teleport to the desired location.
Note
It is important to comply with Pokémon GO's terms of service and use this app responsibly.
Follow these steps to get started with PGSharp:
Step 1. Download the PGSharp app from the official website. Then open the file and click on the "Install" button. You will then receive a prompt to open the app.
Step 2. Create a new Pokémon GO account. We recommend against using your main account on PGSharp.
Step 3. Enter your Facebook account details to log in to the app.
Tips You Need to Know About Pokemon Go Spoofing on Android
Tip 1: Using a Pokémon Go Spoofer on Android Without Getting Banned
Using a Pokémon Go spoofer on Android without getting banned requires caution and adherence to certain guidelines. Here are some tips to help you minimize the risk of being detected and banned:
During a rolling week, you are limited to 3500 pokestops and 100 Mons per day. It's okay to collect as much as you can, but do not overdo it.
You should respect the in-game cooldown times, for example, leave two hours between snipes.
The use of modified iOS devices may result in bans.
Make sure your GPS spoofer's altitude and speed are reasonable. Pokémon GO will raise suspicion if your in-game location indicates you are 2,000 feet in the air or traveling at a speed of 2,000 miles per hour.
Don't spoof any ridiculously complicated routes when you go out to catch Pokémon,
Tip 2: Pay attention to the Pokemon Go Cooldown Rule
It is essential to pay attention to the Pokémon Go cooldown rule when engaging in certain activities to avoid raising suspicion or triggering detection. The cooldown rule refers to the time players must wait between performing specific actions or changing locations in the game. It is important to familiarize yourself with the specific cooldown periods for different actions and observe them diligently to ensure fair play within the game.
The following table illustrates the waiting periods based on the distance travelled:
| Total Distance | Waiting Period | Total Distance | Waiting Period |
| --- | --- | --- | --- |
| 1 km | 1 minute | 125 km | 33 minutes |
| 2 km | 1 minute | 150 km | 36 minutes |
| 4 km | 2 minutes | 180 km | 39 minutes |
| 10 km | 8 minutes | 200 km | 42 minutes |
| 15 km | 11 minutes | 300 km | 50 minutes |
| 20 km | 13 minutes | 400 km | 56 minutes |
| 25 km | 15 minutes | 500 km | 64 minutes |
| 30 km | 18 minutes | 600 km | 72 minutes |
| 40 km | 22 minutes | 700 km | 80 minutes |
| 45 km | 23 minutes | 800 km | 86 minutes |
| 60 km | 25 minutes | 1000 km | 100 minutes |
| 80 km | 27 minutes | 1250 km | 118 minutes |
| 100 km | 30 minutes | 1266+ km | 120+ minutes |
FAQs About Pokémon GO Spoofer on Android
1. Can you still spoof Pokemon Go in 2023?
Yes, you can easily spoof Pokemon Go with iRocket LocSpoof, you can effortlessly teleport to different locations, catch elusive Pokémon, and dominate gyms with ease.
2. What is the punishment for spoofing Pokemon Go?<
The punishment for spoofing in Pokémon Go can include warnings, temporary suspensions, or permanent bans depending on the severity and frequency of the offense.
3. Can spoofing damage your phone?
False apps can spread malware, which can harm a device and spread to other devices on the same network. False apps can spread malware, which can harm a device and spread to other devices on the same network. So, It's important to use a reliable location changer like
Conclusion
Congratulations! You should have chosen the best pokemon go spoofer for you and have a comprehensive understanding of how to use a Pokemon Go spoofer on your Android device. We recommend iRocket LocSpoof as your first choice for pokemon go spoofing, it will bring you a wonderful gaming experience. By following the steps outlined in this guide, you can enjoy the benefits of virtual location exploration, access rare Pokemon, and engage in remote raids without physically moving.
Start your Pokemon Go adventure with iRocket LocSpoof today and unlock a world of possibilities!