Full Guide to Unlock Spotify and Enjoy Your Favorite Music!
If you're a Spotify user, you may have noticed that your music options are limited based on your location. However, you don't have to settle for a limited selection of tunes. With a VPN service, you have the ability to alter your Spotify location and gain access to a wider selection of music by unblocking Spotify. This is also possible without a VPN service.
In this article, we'll explore both methods of unblocked Spotify and show you how to change your location. Whether you're traveling or simply want to access a broader range of music, read on to find out how to unblock on Spotify and enjoy all the music you want.
Part 1. Why Spotify is Sometimes Blocked
Spotify is an incredibly popular music streaming service with hundreds of millions of active users globally. Despite its wide usage, there are various reasons why Spotify may sometimes be blocked or unavailable. Here are some reasons why:
The Paid Version Expired + Has Been Tried for 14 Days and Is Used Overseas : If you're using a free version of Spotify and have already used the paid trial version of the service, you may experience some issues accessing the platform while overseas. This is because Spotify recognizes that you had an active paid trial version and may block access to the platform outside the country where the service was purchased.
Live in a Country That Spotify Doesn't Support : Spotify is currently not available in many countries, meaning that there are still many places where the service is unavailable. If you live in a country that Spotify doesn't support, then accessing the platform may be difficult. This is because the service is geo-restricted, and its content is different in each country.
Your Wi-Fi is Restricting Access to Spotify : Sometimes, when you try to access Spotify while connected to particular Wi-Fi networks, the service may be blocked due to the Wi-Fi's security settings. Private or public Wi-Fi networks may have firewalls or security measures in place to block access to inappropriate websites or services, and this can also impact access to the Spotify platform.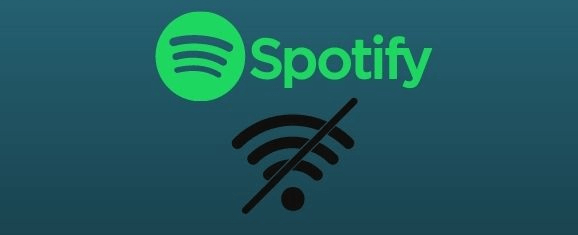 You're Traveling Through a Country That Spotify Doesn't Support : If you're traveling through a country where Spotify isn't supported, accessing the service may be challenging. This is because the platform is geo-restricted, and each country has its own version of the service. When traveling to countries where Spotify isn't supported, the service may not be accessible, and some content may be blocked.
Your account has been suspended or banned due to violations of Spotify's terms of service : Spotify has strict policies on breaches of its terms of use. If Spotify detects that you have breached its terms, your account may be suspended or banned, and you won't be able to access the platform. To resolve this, you can try contacting Spotify's customer support team to appeal the suspension or ban.
Your device is outdated or incompatible with Spotify : If you're using an older or incompatible device, you may experience issues accessing Spotify. Some older devices may not be able to run the latest version of the Spotify app, leading to compatibility issues. You can check if your device is compatible by visiting the Spotify website and checking the system requirements.
Part 2. Best Way to Make Spotify Unblocked
If you're facing restrictions while using Spotify, using a VPN can be an effective way to change your Spotify location and unblock the service. A VPN works by encrypting your internet connection and routing it through another server located in a different location.
By doing so, it masks your IP address, giving you access to geo-restricted content in that location, including Spotify. iRocketVPN is one of the best VPNs out there, so let's see why it is recommended to use iRocketVPN, ultimate online security solution to access Spotify anywhere in the world.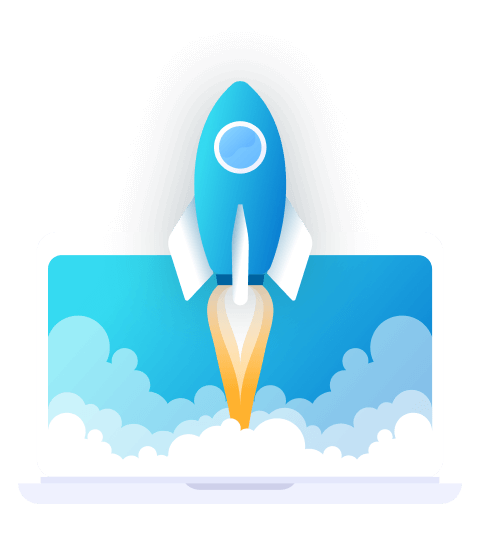 Features of iRocketVPN
it has servers located in more than 40 countries worldwide, enabling users to choose and connect to the location of their preference.
it offers fast and secure browsing, giving high speeds for both downloads and streaming.
it offers excellent customer support, live chat, and a money-back guarantee for users who are not satisfied with their service.
Using a VPN service such as iRocketVPN, ultimate online security solution is the best way to change your Spotify location and unblock access to your favorite music, regardless of your location or network restrictions.
Step-by-Step Guide to Use iRocketVPN to Unblock Spotify:
Step 1. choose a reliable VPN service, such as iRocketVPN, and install it on your device. Download and install the iRocketVPN application from the official website.
Step 2. After selecting the server, connect to the VPN, and ensure that it's working correctly by checking its status in the iRocketVPN app; it should show "connected." This will mask your IP address, making it appear as if you are located in a country where Spotify is available.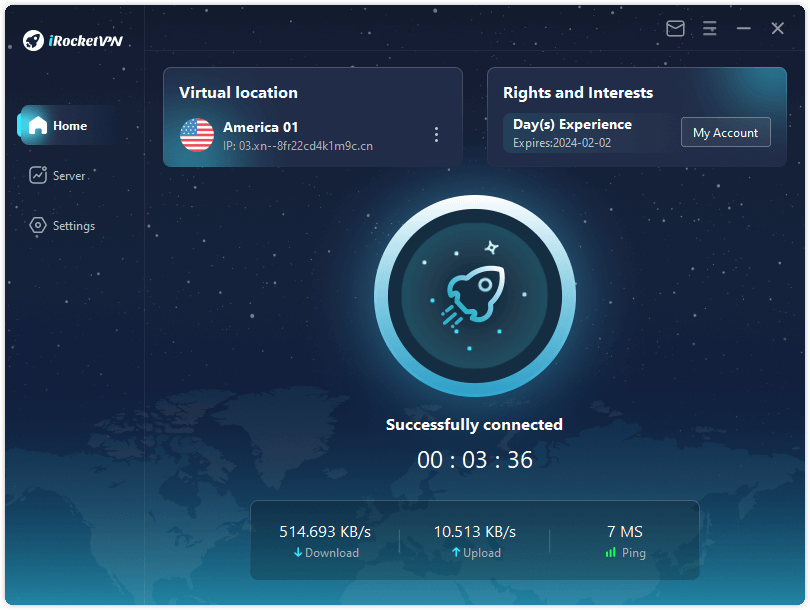 Step 3. Verify your IP address. Check your IP address to ensure that Your location is accessible to spotify. Then Open the Spotify app on your device or visit their website on your browser. If everything goes well, you should be able to access the entire catalog of songs, albums, and playlists offered by Spotify.

Part 3. How to Let Spotify Unblocked Without a VPN
If you don't want to use a VPN service to unblock Spotify, there are several other ways to access the service. Let's explore some of the best methods:
Using a Spotify Web Player : One of the easiest ways to unblock Spotify is to use a web player. Spotify's web player allows you to access the service directly from your browser without downloading the app, and this can help you bypass any restrictions placed on the app.
Use a Proxy Server to Unblock Spotify : Another way to unblock Spotify without using a VPN is to use a proxy server. Proxy servers work by changing your IP address, making it appear as if you're browsing from a different location. To use a proxy server, you'll need to find a reliable service that offers proxy servers in your preferred location.
Change DNS Settings : Sometimes, changing your device DNS settings can help you access blocked websites or services. You can configure your device to use public DNS to bypass regional restrictions. This method only works if your ISP's DNS servers are not reliable or blocked, and it may not work in all cases.
Clear Spotify Cache Clearing Spotify cache can also help unblock Spotify: Clearing your Spotify cache erases your browser history, cookies, and stored data, allowing you to start with a fresh connection. To clear the Spotify cache, open the app and go to "Settings," then "Apps," then "Spotify," and tap "Clear Cache."
Part 4. FAQs About Spotify Unblocked
Q

: What is the best VPN to unblock Spotify?

A: iRocketVPN is one of the most reliable and trusted VPN services for unblocking Spotify. It offers fast, secure browsing, with servers located in more than 40 countries worldwide.
Q

: How do I get Spotify unblocked at school?

A: To unblock Spotify at school, try using a VPN, proxy servers, mobile data, or listen in offline mode by downloading songs. However, make sure to follow your school's internet usage policies.
Q

: Is it legal to use Spotify Unblocked?

A: Yes, using a VPN to unblock Spotify is legal in most countries around the world. However,Using Spotify unblocked may potentially be against the terms of service and could violate copyright laws. It's important to respect the legal rights and licensing agreements associated with streaming services like Spotify. Always check and adhere to the terms and conditions of the platform and consult with legal authorities for specific guidance.
Q

: Can I use Spotify Unblocked on my mobile device?

A: Using Spotify unblocked on a mobile device may be possible by using a VPN or accessing it through alternative methods. However, it's important to consider the legality and terms of service associated with unblocking services. Additionally, availability and effectiveness may vary depending on the specific circumstances and restrictions in place.
Conclusion
Unblocking Spotify can be a great way to access more music and discover new artists from around the world. There are two main ways to change your Spotify location and access more content: using a VPN service or through other methods such as web players, proxy servers, changing DNS settings or clearing Spotify cache.
Using a VPN service is by far the most effective way to unblock Spotify; it allows you to securely connect to any server in the world, masking your IP address so that it appears as if you're located elsewhere. We recommend iRocketVPN as it offers fast and secure browsing with strong encryption protocols and second-factor authentication.