Why my Palico Paintball not working in Monster Hunter Now and how to fix it?
With the Niantic October 13 update, many players find Monster Hunter Now Palico paintball not working anymore. We all know that the only way to use the Palico paintball is to wait for your cat to do it for you, but now It won't tag even one monster. Before it works just fine, why is it not effective anymore? Don't worry, you're not alone. Keep reading, and we'll explain the reasons behind this problem and how to fix it.
Part 1. What is palico paintballs and how it works?
If you are a monster hunter now player, you must be familiar with palico paintballs.
It allow your palico to tag mosters for you, marking them for you and granting you the freedom to face them on your own schedule for a few days or so, it's choice is totally radom. Each day you log in, you get three Palico paintballs, five if you buy Nintendo's monthly pass.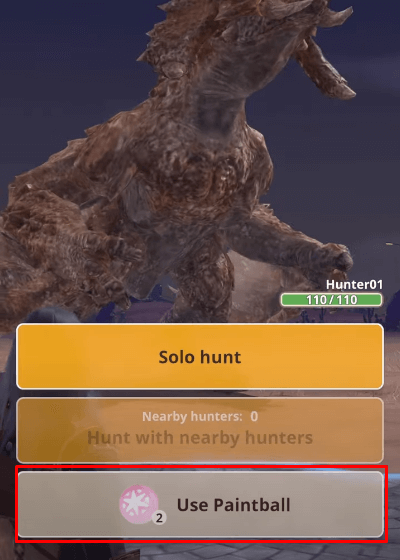 Part 2. Why my palico paintball not working in Monster Hunter Now?
This problem appear since Niantic changed how Palico Paintballs works in the game in October 13. This change prevented them from tagging monsters while the app is active.
This has caused a lot of trouble during the last event, In fact, numerous players reported that their Palico Paintballs stopped working entirely.
In response to numerous complaints about Palico Paintballs, the developers addressed the problem on the official Niantic support website. Here's the complete statement:
"Hunters, as of October 13, we have made a change that Palico does not mark monsters while the app is running. However, in the following cases, the distance is not recorded and as a result Palico does not mark monsters as often as it used to."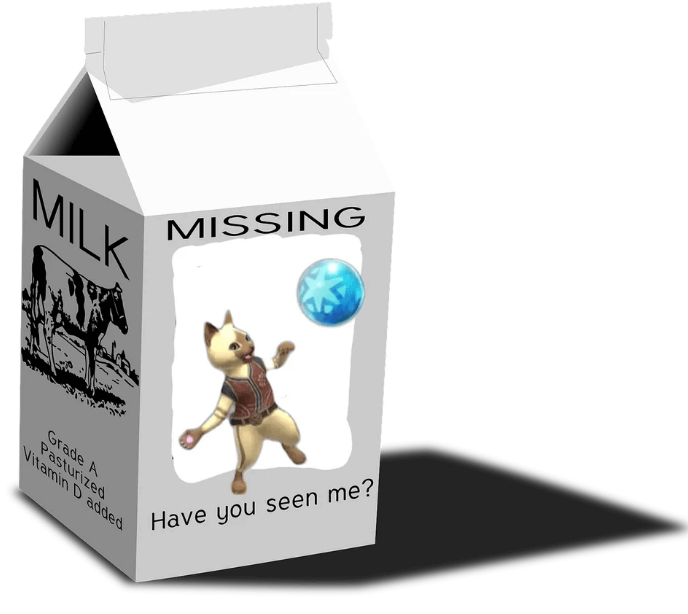 Part 3. How to fix Monster Hunter Now palico paintball not working?
It's worth noting that after this update, some players still have a functioning Palico paintball feature. This might be due to their device or other technical reasons. Here are a few methods that may help get your Palico paintball working properly again. Give them a try:
1.Uninstall and reinstall your game: This can potentially reset your in-game mechanisms.
2. Close your game fully: When you want your Palico paintball to tag, fully exit the game, including shutting down any background operations of the game. To achieve this, you might need to adjust your phone's background operation settings.
3. Activate power-saving mode: If your device offers a power-saving mode, give it a shot. This might help you put the game into a "closed" state, as Nintendo suggests.
4. Disabling / re-enabling the apps rights for location: Which has been a tried-and-true method for location-based games like MHN and Pokémon GO.
Part 4. What to do if all the methods don't work?
If you've tried all the above methods and they still don't work, don't worry. We have a great idea that can permanently rid you of all your paintball troubles. Niantic's bad decisions will no longer be a pain in the neck.
No matter if your Palico tosses out just a few measly paintballs a day, with our LocSpoof, you can farm all the monsters you desire, and geographical constraints will never limit you again! Returning home to find an empty map and a paintball list with nothing in it? No worries! Just fire up LocSpoof!
In the best-case scenario, Palico paintballs might only give you three monsters, and they might not be the ones you're hoping for. But with LocSpoof, you can take your pick from monsters around the world! Want to level up your Diablos equipment? No problem! Want to find Bignodes? Not a problem at all. With just a tap, you can get everything you desire.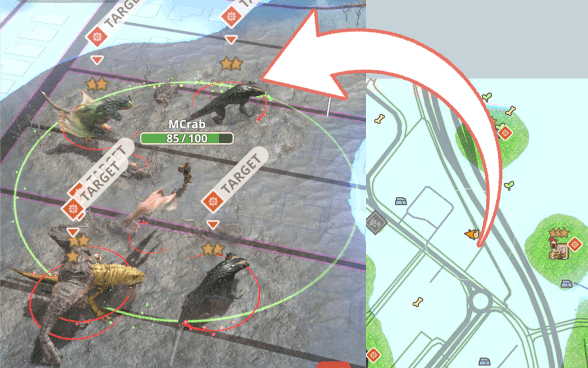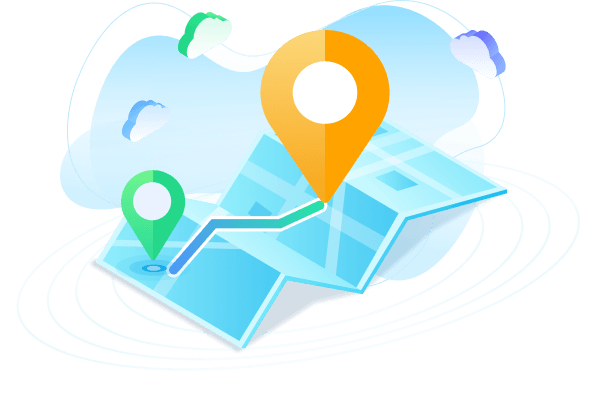 Highlights of LocSpoof:
Effortlessly teleport your GPS coordinates to any location across the globe.
Supports all location-based applications, including Pokémon GO, Monster Hunter NOW, and Find My.
Take complete control of your location with 360-degree movement.
Enjoy a free trial accessible to all users.
100861 Users Downloaded
Changing Your Location on iPhone or iPad with LocSpoof:
For iOS Users
To change geolocation on your iPhone or iPad using LocSpoof, follow these steps:
Step 1. Connect your iPhone or iPad to your PC and launch LocSpoof.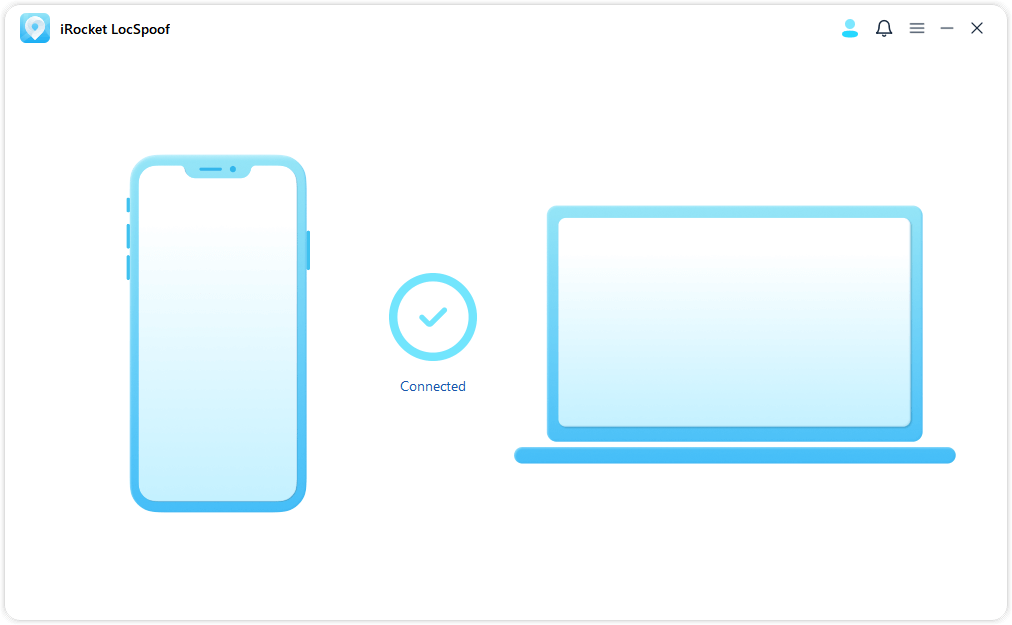 Step 2. To simulate a route, you have two options. You can either select "Teleport Mode" or use the multi-spot mode located in the upper right corner. In "Teleport Mode," simply enter the desired destination in the search bar and click the "Move" button to instantly teleport to the new virtual location. If you prefer the multi-spot mode, you can set multiple spots along the route and move between them by clicking the "Move" button.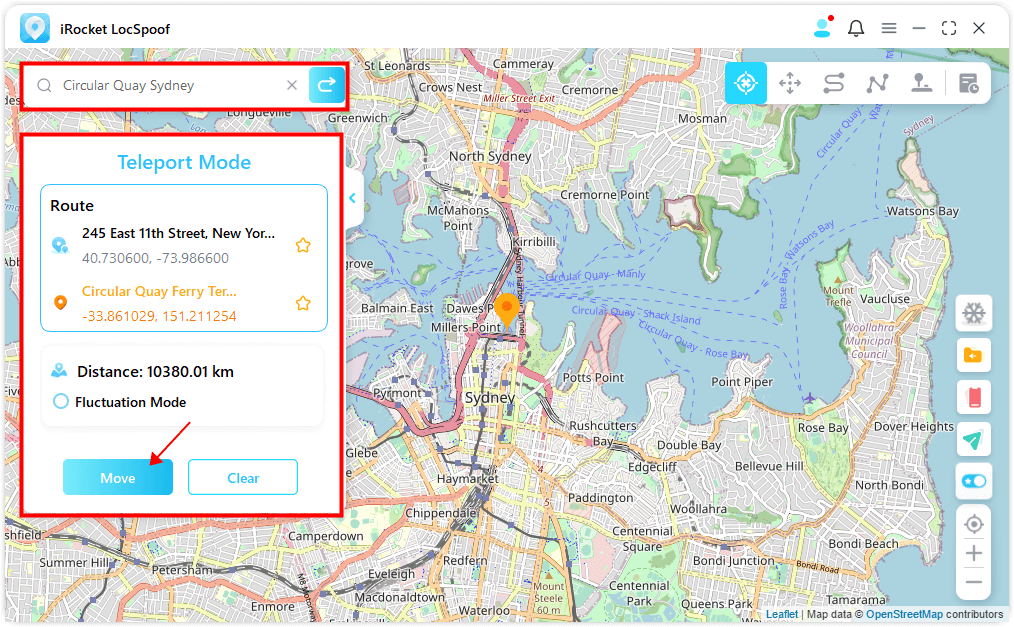 Note
Launch the Maps app on your phone to verify your current location. Once confirmed, you can use this new location across all of your applications.
FAQ about Monster Hunter Now paintballs
1

Why Do I Encounter Network Error 6-4 in Monster Hunter Now?

It seems that the network error 6-4 in Monster Hunter Now is occurring when players attempt to hunt a monster that they have already hunted before. It used to be that palico paintballs doubled your hunts by marking a monster and since it didn't disappear off the map you yourself could also hunt it. However, with the recent update, if a monster is already hunted, attempting to hunt it again will result in the network error 6-4.

This change might be a deliberate decision by the game developers to prevent repetitive hunts. Unfortunately, it has resulted in wasted Palico paintballs and possibly even wasted paid paintballs.

Network error 6-4 can also occur when using paintballs, scanning a QR code to join a hunt, or claiming your daily rewards from the Release Celebration Pass. Regrettably, there are no solutions for these situations. If you encounter them, it's best to contact support for assistance.
2

How the monsters spawn in Monster Hunter Now?

Monsters in Monster Hunters now spawn every three hours. Some monsters seem to despawn and respawn on the hour, rather than every three hours as before. However, the three-hour timer still respawns all monsters. There is some speculation that this change may only affect monsters in parks or popular public areas. So if you see a rare monster, better hunt them asap or they will disappear.
3

How to get more paintballs in Monster Hunter Now?

In a game where location and time constraints are vital, paintballs become your savior. They enable you to tag monsters, granting you the freedom to battle them at your convenience. This guide provides you with all the information you need on obtaining additional Paintballs in Monster Hunter Now .
Part 4. Conclusion
Dealing with problems like Monster Hunter Now Palico paintball not working can be quite a hassle. But fear not, in this article, we explore steps you can follow to troubleshoot and possibly fix the issue.
What's more, if you're looking to elevate your gaming experience, why not give our dependable Monster Hunter Now Locations Spoofer a shot? It's safe, fast, and reliable. So, why wait? With its outstanding features and user-friendly interface, you'll be diving into a world of excitement like never before.