[New] 7 Important Changes to iOS 17 iMessage!
iMessages has been a popular messaging platform for iOS users, and with the upcoming iOS 17 update, there are several exciting changes and improvements coming to enhance your messaging experience. In this article, we will explore seven key changes that you can expect with the iMessages update.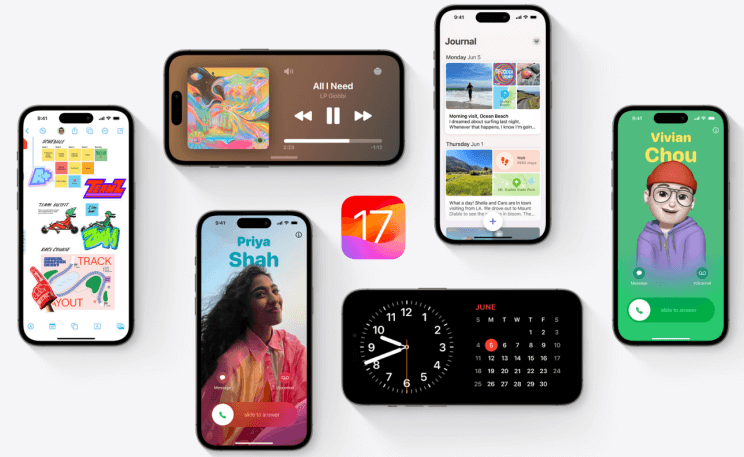 7 Changes Coming to Your iMessages [iOS 17]
1. All Your iMessage Apps in One Place
With the iOS 17 update, you'll find all your iMessage apps conveniently located in one place. By tapping the new plus button, you can easily access and view all the things you send the most, such as photos, audio messages, and even your location. Additionally, you can swipe up to view the rest of your iMessage apps, making it easier than ever to access and utilize the full range of iMessage features.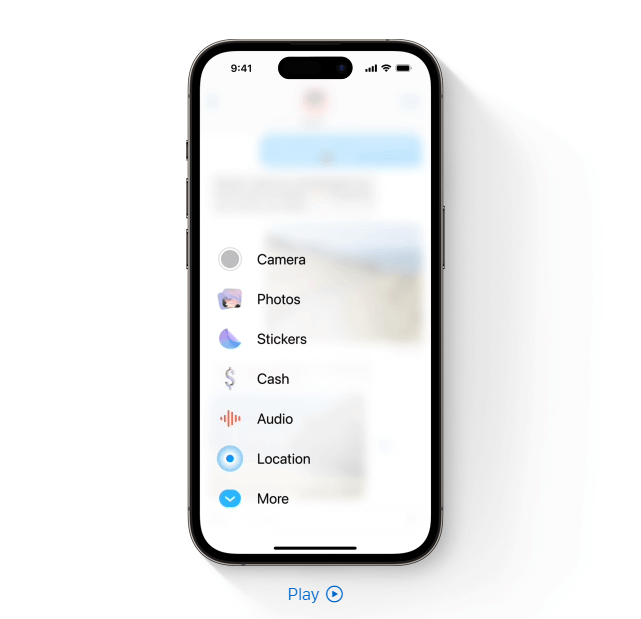 2. Let Your Friend Know When You Arrive Safely
A new feature called "Check In" has been introduced in iOS 17. This feature automatically notifies your friend or family member when you arrive at your destination, whether it's your home or any other specified location. It provides an added layer of convenience and peace of mind, ensuring that your loved ones are aware of your safe arrival.
With Check In, your friend or family member is alerted when you reach your destination. If you stop making progress, it checks in with you, and if you don't respond, it shares helpful information with your friend, like the location, battery level, and cell service status of your iPhone. Any information that is shared is end-to-end encrypted.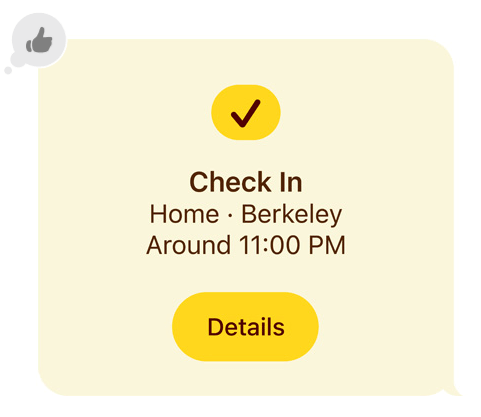 3. Catch-up and Swipe to Reply
In iOS 17, staying updated with conversations becomes easier with the introduction of a new catch-up arrow. This arrow allows you to jump directly to the first message you haven't seen in a conversation, saving you time scrolling through multiple messages. Additionally, you can now swipe to the right on any message to send a quick reply, making the conversation flow more smoothly.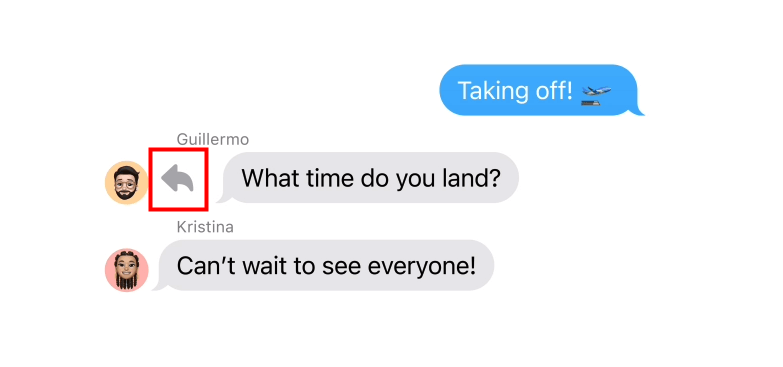 4. Search Filters for Faster Message Retrieval
Searching for specific messages within a conversation is made more efficient in iOS 17 with the introduction of search filters. These filters allow you to combine different search parameters to narrow down your search results quickly. Whether you're looking for a specific date, sender, or keyword, the search filters help you find the message you're looking for in no time.
5. A New Way to Share and View Locations
Sharing and viewing locations within iMessages is getting a revamp in iOS 17. You can now easily share your location or request a friend's location directly from the plus button in the message composer. When someone shares their location with you, you can view it directly within the conversation, eliminating the need for additional navigation apps or switching between different interfaces.
6. Read Audio Message Transcription
In iOS 17, audio messages receive an exciting update: they are now transcribed. This means that when you receive an audio message, you have the option to read its transcription in the moment, without having to listen to it immediately. This feature is particularly helpful in situations where you can't play audio messages out loud or when you prefer to read instead of listening.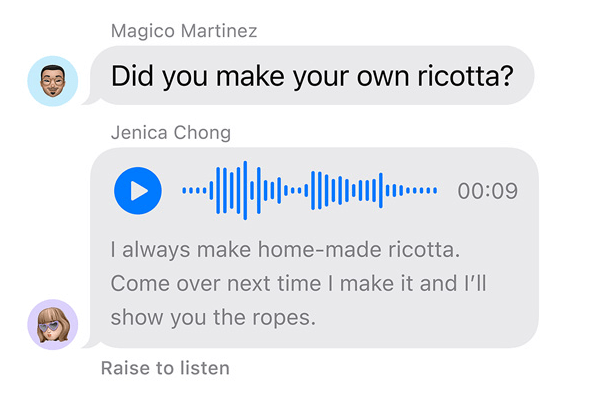 7. All Your Stickers in One Place
If you enjoy using stickers in your iMessages, you'll love the new stickers drawer in iOS 17. This drawer provides easy access to all your Live Stickers, emoji, Memoji, and other sticker packs, conveniently located in one place. Moreover, your stickers sync with iCloud, ensuring that they are available across all your Apple devices, including iPhone, iPad, and Mac.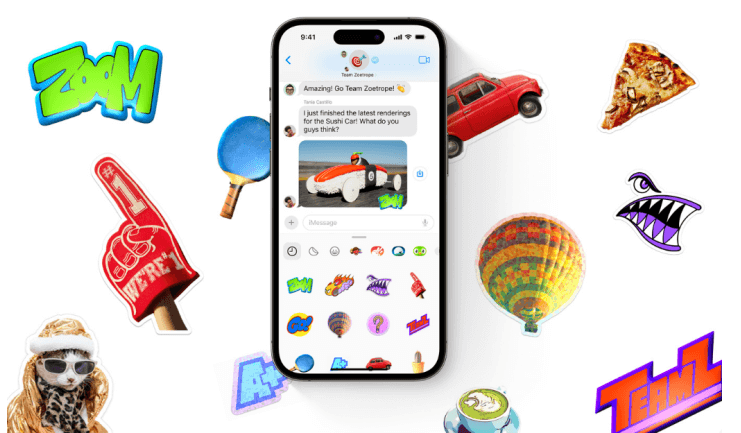 Can Someone Get Your Location from iMessage?
Yes. A common concern for iMessage users is the potential privacy implications of sharing their location. In reality, someone can potentially get your location from iMessage if you have enabled location services for iMessage and have explicitly shared your location with them. It's important to understand the privacy settings within iMessage and only share your location with trusted individuals or when necessary.
How to Change/Fake Location on iMessage
With proper tool, changing your location on iMessage is a relatively simple process. One of the most popular location spoofers for iPhone is LocSpoof, which is a leading GPS location changer on the market. It also contains a GPS Joystick for iOS, which allows adjusting location flexibly with your keyboard.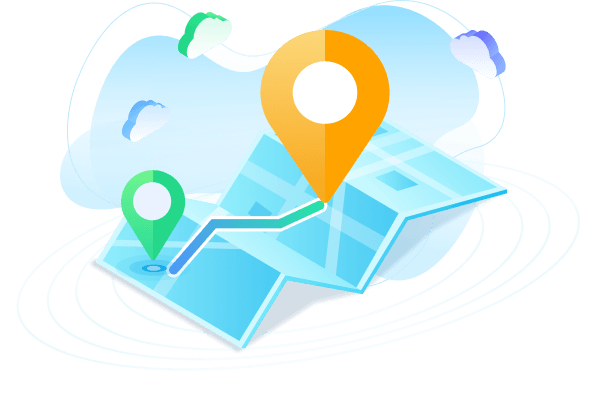 Highlights of LocSpoof:
Seamlessly teleport your GPS location to any place in the world.
Take complete control of your GPS location with 360-degree movement.
Compatible with all location-based apps, including Facebook, Pokémon GO, Snapchat, and Find My.
Compatible with both iOS and Android devices. (Including iPod/iPad)
Enjoy a free trial accessible to all users.
100861 Users Downloaded
Here is how you can easily spoof location for your iPhone, no matter if you are using iPhone 14, 13, 12/X, or running iOS 17 beta and before.
Step 1. Download and install iRocket LocSpoof onto your computer. Then connect your phone to your computer through a USB cable or WIFI connection as prompted.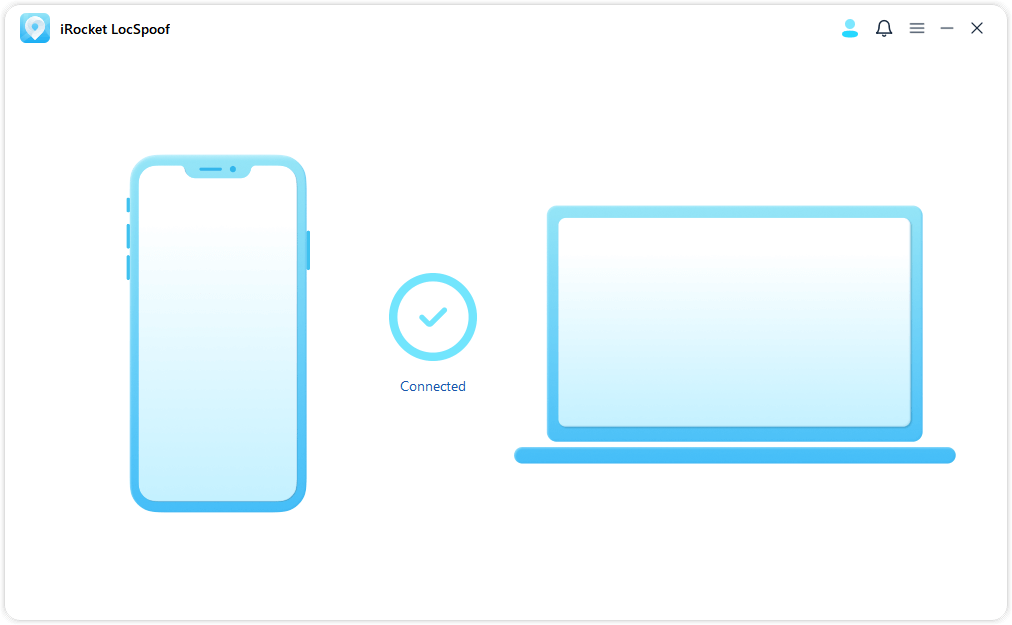 Step 2. Click on the map or enter your desired location in the search bar. Use the Move button to select the location. You can also utilize the Teleport mode to plan and move to anywhere in the world.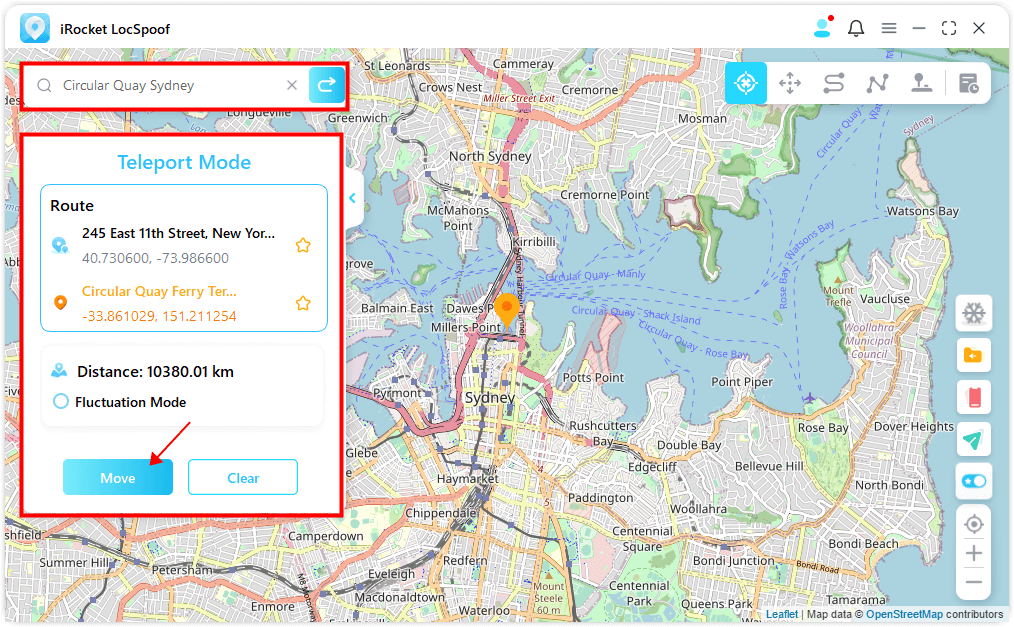 LocSpoof supports the creation and simulation of two-point routes and multi-point routes to enable devices to simulate route movement. Simply Click on Move and you are good to go!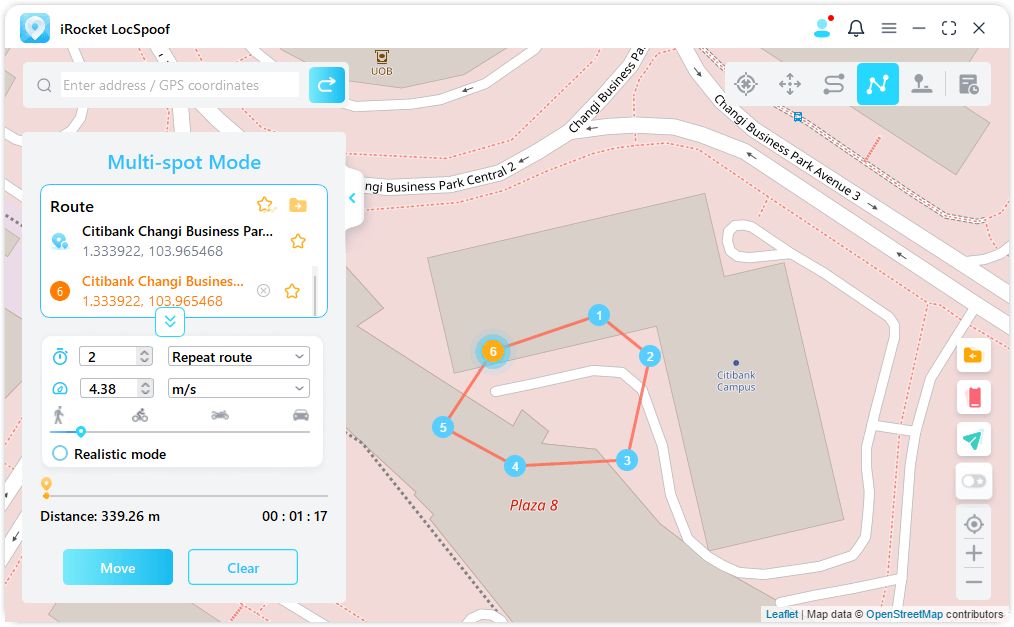 Tips
LocSpoof offers comprehensive location control features, including 360-degree movement using your keyboard, the ability to create custom routes, simulate GPS movement, and flexible speed selection.
FAQs About iMessages in iOS 17
Will these changes be available on older iOS versions?
No, the changes mentioned in this article are specific to the iOS 17 update. Older iOS versions may not have these features or improvements.
Do I need to manually update iMessages to get these changes?
No, the changes will be included in the iOS 17 update, and once you update your device, you'll automatically have access to the new features in iMessages.
Can I customize the order of iMessage apps?
Yes, you can customize the order of iMessage apps by long-pressing the app icons in the iMessage app drawer and rearranging them according to your preference.
Conclusion
The iMessages update in iOS 17 brings several exciting changes and features that enhance the overall messaging experience for iOS users. From convenient access to iMessage apps to improved location sharing and advanced search filters, these updates aim to make communication more efficient and enjoyable.
However, it's essential to be mindful of your privacy settings and share your location responsibly. if you are worrying about being seamlessly tracked by iMessages, don't forget to try GPS Location Changer to stop tracking without any knowing.