The Essential Guide to Choosing the Best Free VPN for Your Chromebook
If you own a Chromebook, you'll know how incredibly useful they are for browsing the web, streaming media, and getting work done. However, just like any other device that connects to the internet, you need to be mindful of security and privacy issues. That's where free VPNs for Chromebook comes in - they're a great way to protect yourself online and keep your data safe.
But with so many Best free VPNs for Chromebook, choosing the best one for your needs can be a real challenge. In this guide, we'll take a closer look at what you need to know to pick the perfect VPN for Chromebook free to keep your browsing private and secure while using your trusty Chromebook.

Part 1. Why Do You Need a Free VPN for Chromebook?
If you're a Chromebook user, you know how convenient it is to have a lightweight but powerful laptop that runs on the Chrome OS. It's great for browsing the internet, streaming media, and getting work done on-the-go. However, just like any other device that connects to the internet, you need to be mindful of security and privacy issues. That's where a VPN comes in handy, especially the free VPN for Chromebooks.
Protection from Cyber Threats: Cyber threats lurk everywhere on the internet. Malware, phishing attacks, and other online hazards can put your personal information at risk. Free VPNs can provide an extra layer of security by encrypting your internet traffic and keeping it safe from prying eyes.
Public Wi-Fi Security: Public Wi-Fi hotspots are often insecure, which makes them vulnerable to hacker attacks. By using a free VPN for Chromebook, you can protect yourself from potential Wi-Fi hacks and keep your personal information private.
Online Anonymity: A VPN hides your IP address and prevents third parties from tracking your online activity. This means that you can maintain your online privacy and anonymity while browsing the internet on your Chromebook.
Bypassing Geo-Restrictions: Have you ever tried to watch a movie or access a website that wasn't available in your region? Geo-restrictions can be frustrating, but with a free VPN, you can change your virtual location and access blocked content from anywhere in the world.
The risks of using free VPNs
Although free VPNs may seem like an attractive option, they come with their own set of risks that you need to be aware of before installing one on your Chromebook. Here are some of the risks associated with using free VPNs:
Data Collection: Free VPN providers often collect and sell user data to third-party companies for advertising purposes. This means that your online activities could be monitored and tracked, defeating the purpose of using a VPN for privacy.
Slow Connection Speeds: Free VPN for Chromebook are often slower due to the large number of users sharing the same servers. This can result in slow browsing speeds and buffering when streaming media.
Limited Server Choices: Free VPN providers often have a limited number of servers available. This can result in crowded servers, which can slow down your internet connection or make it harder to connect in the first place.
Malware Infections: Some free VPN providers use malware-infected ads to generate revenue. If you mistakenly click on an infected ad, you could end up with a malware infection on your Chromebook.
IP Leaks: A poorly configured VPN can leak your real IP address, which defeats the purpose of using a VPN for anonymity. This can happen with free VPNs that do not have strong security protocols in place.
Using a VPN for Chromebook free can put your online privacy and security at risk. It's important to choose a reputable VPN provider that has a solid reputation and strong security protocols in place. While paid VPNs may cost some money, the benefits of using one outweigh the risks that come with using a free VPN.
Part 2. Best Free Vpns for Chromebook
While looking for the best free VPN for Chromebook, you might have noticed that not all VPNs are compatible. The multitude of VPNs available can make it difficult to select a winner. We have rounded up the best Chrome OS VPNs that allow you to surf the web quickly, easily, and securely.
1

iRocketVPN

iRocketVPN, ultimate online security solution is an excellent Free VPN for Chromebook users who want to browse the internet safely and securely. With military-grade encryption, users can stay anonymous while surfing the web, streaming content, and downloading files. IRocketVPN offers an easy-to-use interface and a free trial for daily use that allows users to test it out before committing to a subscription. With access to multiple servers worldwide, this VPN can bypass geo-restrictions and provide users with complete privacy and protection online.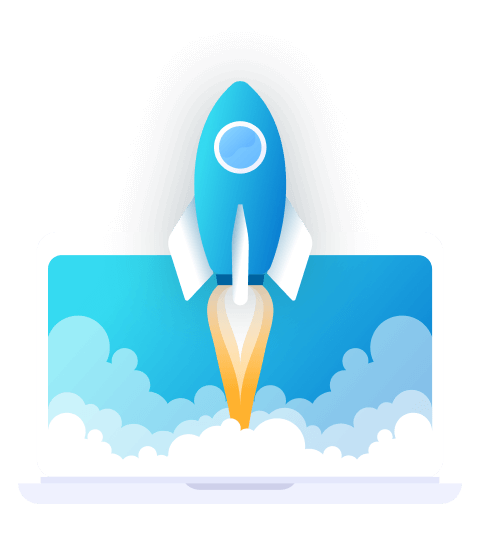 Features of iRocketVPN
User-friendly interface that's easy to navigate
Compatible with all Windows operating systems
Strict no-logs policy, keeping your data safe and secure
30-Day money-back guarantee for peace of mind
Option for a free daily trial
2

ExpressVPN

A huge selection of far-flung server locations and an easy-to-use interface make ExpressVPN Android app an appealing offer for frequent Chrome OS users. In a free trial, you can access all features of ExpressVPN and enjoy a 30-day money-back guarantee. The service offers 500MB of free monthly browsing, which is certainly on the low side, but you can upgrade to the paid plan if you like the service.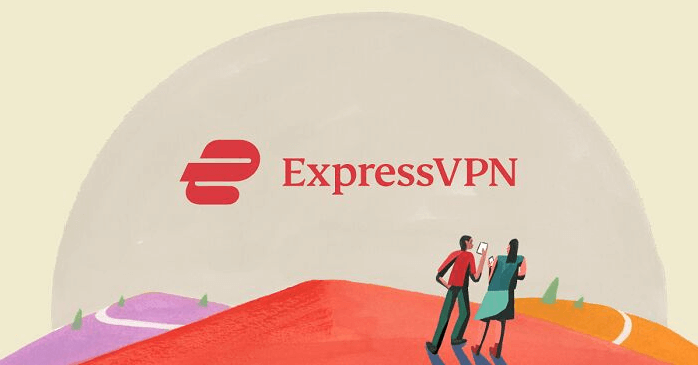 Features
The fleet of servers is large and diversely distributed
Security and privacy practices that are strong
Tunneling with splits
Interface without mStylish
3

SurfShark

With SurfShark, you can get a VPN service for your Chromebook at an affordable price. For those who would like to try out the service first, there is a 7-day free trial available. There are more than 65 countries covered by the service, and around 3200 servers are located in various parts of the world. In other words, VPN performance is comparable to that of other paid services.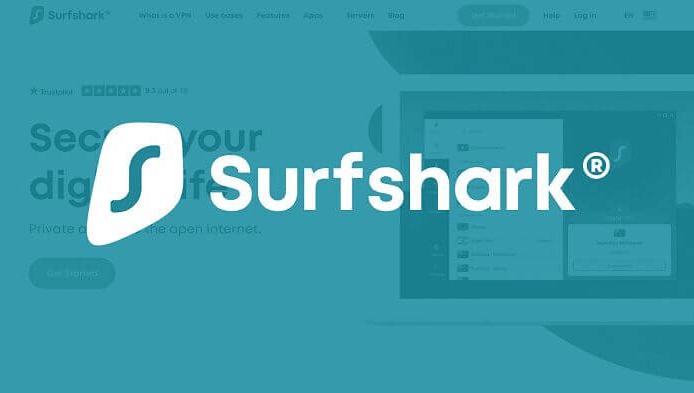 Features
Multiple connections are permitted simultaneously
Global presence of servers
Tools for multi-hop tunneling and split tunneling
Surfshark Nexus offers intriguing potential
4

NordVPN

Regardless of where you are, NordVPN protects your data and identity using AES security. Android users will be able to take advantage of many of the service's best features through its Android app, including some that are not available on the Chrome OS app. In addition, the company offers a 30-day money-back guarantee for streaming, downloading, and browsing.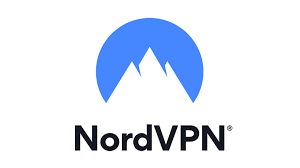 Features
Encrypted with 256 bits of AES
Split-tunneling allows for greater control and flexibility
The only VPN that truly does not keep any logs
Chromebook-optimized Android mobile app
It allows users to access Netflix, Prime, Disney+, HBO Max, and many other services
Part 3. How to Set up a Vpn on a Chromebook Without Hassle
Setting up a free VPN for Chromebook is easier than you might think. Here's a step-by-step guide on how to set up iRocketVPN:
Step 1. Download iRocketVPN from the Chrome Web Store and open the app to Log in to your VPN account or create a new account if you don't have one.Then select the recommended network node or choose a specific one from the list.
Step 2. Tap "Quick Connect" to establish the VPN connection.Once you're connected to the VPN, your real IP address will be encrypted, and you'll be able to browse the internet securely and anonymously.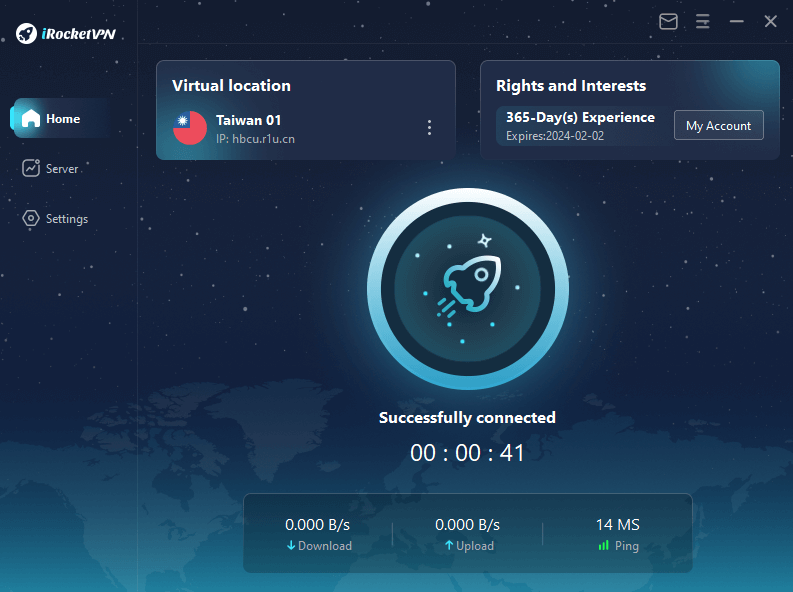 Step 3. Verify your IP address. Check your IP address to ensure that Your location is accessible.Then preview websites, pictures, and videos without any interruptions or restrictions.

That's it! With iRocketVPN, ultimate online security solution, you can enjoy a safe and secure browsing experience on your Chromebook without any hassle.
Part 4. FAQs About free VPN for Chromebook
1

Is free VPN for Chromebook legit?

The plans are for premium VPN packages, which means they're legit. However, be aware that they have incredibly limited server capacity, features, and data.
2

How do I get a free VPN location on Chrome?

From the Chrome Web Store, you can install Chrome extensions from many free VPN providers. Chrome OS users can enjoy many of NordVPN's best features with the NordVPN Android app.
3

Are free VPNs for Chromebook safe?

Not all free VPNs for Chromebook are safe. Some free VPN providers may share your personal information with third-party companies or inject malware into your device.
4

Can free VPNs for Chromebook bypass geo-restrictions?

Yes, some free VPNs for Chromebook can bypass geo-restrictions and allow you to access content that might not be available in your location.
Conclusion
In today's world of cyber threats, it's important to have a VPN installed on your Chromebook. Using a free VPN for Chromebook can be a great option if you are on a tight budget, but it is crucial to choose a trustworthy and reliable provider. Get the freedom and flexibility you need with a free download of iRocketVPN, ultimate online security solution for Chromebook. With its simple setup and easy-to-use interface, you can start exploring the world's content from news, sports, movies, TV shows and more - right now! Download iRocketVPN for Chromebook today and unlock your world!