2023 iToolab AnyGo Reviews: Is It Worth Buying?
In this article, we will explore the popular tool known as iToolab AnyGo, designed to manipulate location data in various apps and mobile games. Its ability to simulate different physical locations can serve various purposes, such as bypassing geographic restrictions, protecting your identity, and engaging with AR-based games from the comfort of your home. Let's delve into an in-depth review of iToolab AnyGo to determine if it is the ideal solution for your needs.
Part 1. What Is iToolab AnyGo & Main Features
iToolab AnyGo aims to assist users in faking their GPS location data while utilizing mobile devices. This clever spoofer enables you to project yourself in one location within an app or dating platform without the need to physically leave your surroundings. By masking your actual location with a chosen alternative, iToolab AnyGo ensures your personal information remains protected.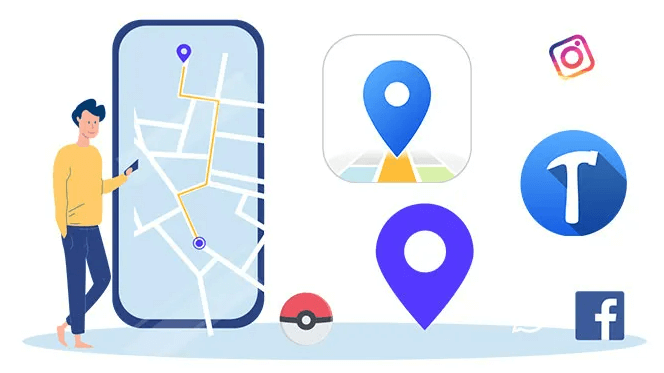 The software boasts a user-friendly interface that facilitates location changes without the necessity of jailbreaking your device. With iToolab AnyGo, you can delight in exploring rare items and Pokémon within Pokémon Go, thanks to its teleportation and jump mode features on iOS devices. Additionally, it seamlessly integrates with various applications, including games, social media, and dating apps, while conveniently keeping a historical record of your movements.
Part 2. Is AnyGo Worth Buying?
AnyGo offers a range of exceptional features and tools designed for effortless location manipulation. By connecting your phone to a PC, you can easily spoof your current location, enabling you to enjoy location-based games and apps. However, it's essential to note that AnyGo lacks the convenience of directly downloading apps on your iPhone, requiring a Windows/Mac computer instead.
It's crucial to exercise caution when excessively using location-changing applications like AnyGo with popular games such as Pokemon Go and other apps. Engaging in such activities increases the risk of being detected, potentially leading to a permanent ban on your account.
Given these risks, it is advisable to explore more reliable and suitable alternatives. One option is iRocket LocSpoof, which proves to be a superior substitute for AnyGo. iRocket locspoof offers wider compatibility, including iOS IPA and Android Apk versions, along with more advanced features to enhance your experience.
By opting for iRocket locspoof, you can ensure a smoother and safer journey into the world of location-based apps, without compromising on performance or risking the consequences of account bans.
Part 3. iToolab AnyGo Review - A Glimpse into 2023
While the application appears highly promising on the website, there's a caveat for Android users, as the download is exclusively available for iOS devices. Furthermore, certain modes are limited until users upgrade to the premium version, and it is worth noting that iToolab AnyGo does not always function as expected. Detection of the fake location may lead to a reset to your actual coordinates.
Pros and Cons of iToolab AnyGo
Pros
Compatible with a wide range of applications.
Keeps a detailed historical record of movements.
Cons
No mobile app or IPA available for iOS users.
Mac users face higher pricing without adequate explanation.
Some compatibility issues with MacOS versions prior to 10.10.
An Ideal Alternative - LocSpoof by iRocket
For users seeking a better alternative that caters to both Android and iOS devices, we recommend exploring LocSpoof. This streamlined application offers similar benefits to iToolab AnyGo and more. With LocSpoof, you can effortlessly control your location and freely explore Pokémon GO without limitations.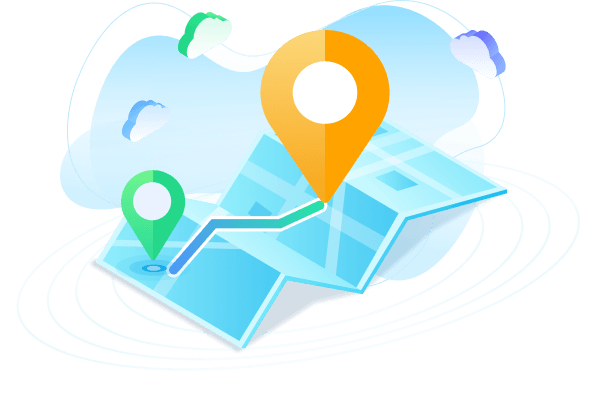 Highlights of LocSpoof:
Seamlessly teleport your GPS location to any place in the world.
Take complete control of your GPS location with 360-degree movement.
Compatible with all location-based apps, including Facebook, Snapchat, Instargam, and Find My.
Compatible with both iOS and Android devices. (Including iPod/iPad)
Enjoy a free trial accessible to all users.
100861 Users Downloaded
Here is how you can easily spoof location for your iPhone/Android.
Step 1. Download and install iRocket LocSpoof onto your computer. Then connect your phone to your computer through a USB cable or WIFI connection as prompted.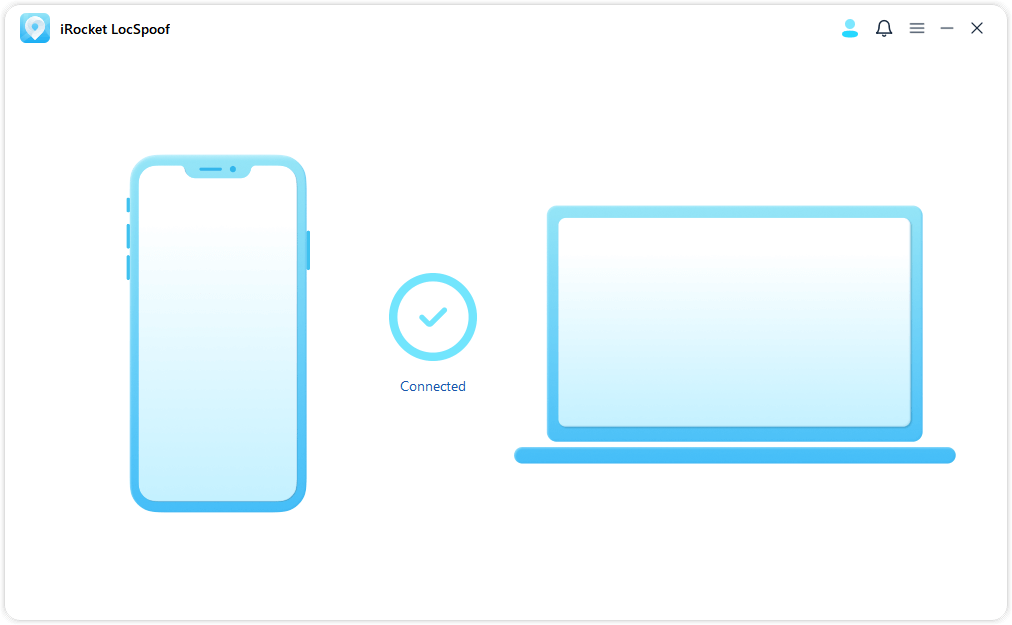 Step 2. Click on the map or enter your desired location in the search bar. Use the Move button to select the location. You can also utilize the Teleport mode to plan and move to anywhere in the world.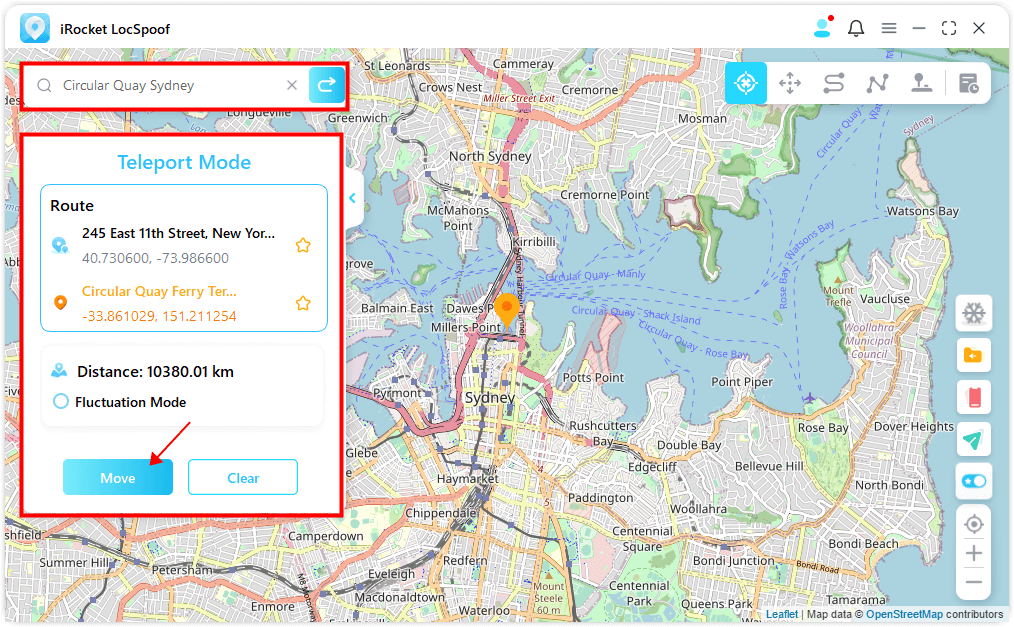 LocSpoof supports the creation and simulation of two-point routes and multi-point routes to enable devices to simulate route movement. Simply Click on Move and you are good to go!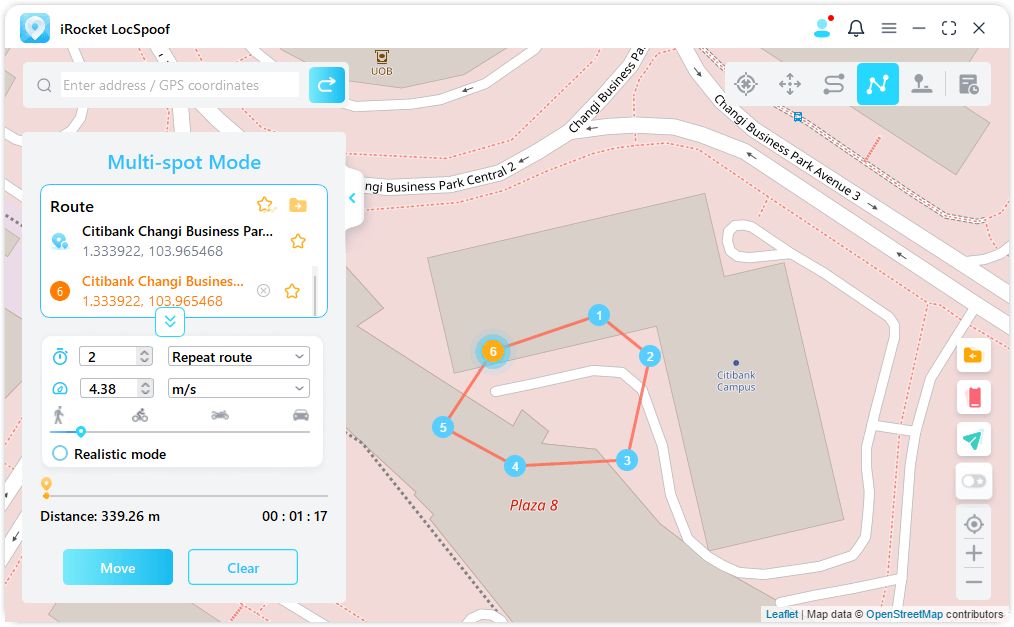 In conclusion, while iToolab AnyGo serves as a viable location spoofer, it may not be a perfect fit for all users, especially those with Android devices. Consider exploring the remarkable features of LocSpoof for a comprehensive and unrestricted location-changing experience.