iPogo Pokemon Go Spoofer Download for iOS & Android [2023]
Pokemon Go, the popular augmented reality game, has taken the world by storm, captivating millions of players. However, some players may find it challenging to access certain game features due to geographic limitations or physical constraints. That's where iPogo comes in. In this article, we will give you a comprehensive understanding of iPogo and recommend you a good pokemon go game tool, let's read on.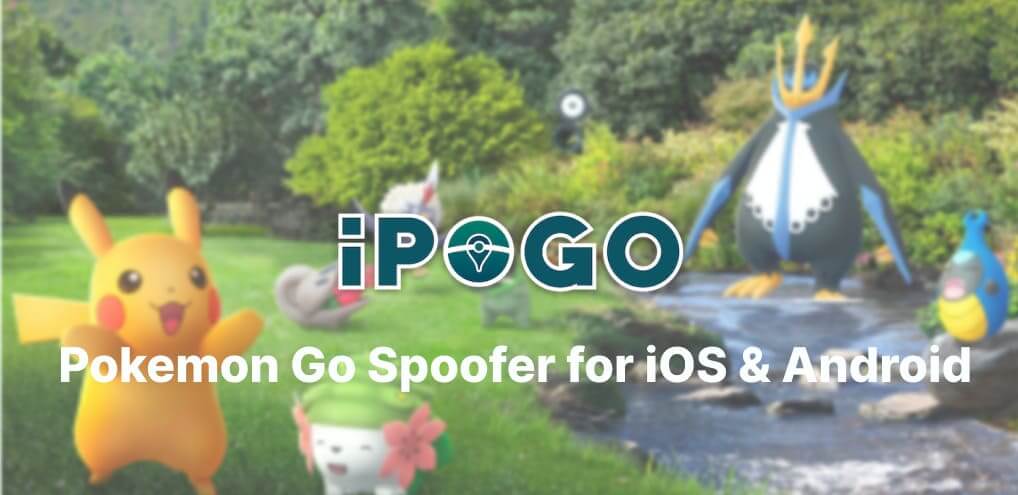 What is iPogo?
iPogo is a modified version of the Pokemon Go app that enables players to spoof their location, granting them access to different regions and exclusive Pokemon without physically being present. It utilizes advanced GPS manipulation techniques, allowing players to explore different areas of the game world from the comfort of their own homes.
Here comes the pros and cons of iPoGo:
Pros
iPogo allows you to skip animations unless the Pokémon is shiny.
You can access advanced features like Pogo Plus (GPX route), auto walk, and quick catch with iPogo.
The developers of iPogo are constantly updating the app and every feature is thoroughly tested.
Cons
It is easily spotted and monitored by Niantic
The installation process for iOS devices is complicated.
Due to software issues, the iPogo application often crashes.
How to Get iPogo for Pokemon GO?
iPogo is a popular app that enhances the Pokemon GO experience by providing location spoofing features and additional features. If you're interested in using an iPogo to expand your gaming opportunities, below we'll guide you on how to get one.
Download and install iPogo by visiting the official website. Then choose a download plan from several download options suggested by iPogo. they are:
Signulous: Costs $20 per device per year and is the easiest way to download apps.
Sideloadly: For PC users and free to install, but you have to reinstall it after every 7 days.
Rickpacor: A computer is required for initial installation. This method is free but its installation process is complicated.
Jailbroken devices: Your device must be jailbroken for this tweak to take effect.
How to Download iPoGo and Update to iPoGo VIP [Step-by-Step Guide]
Based on the instructions above, next we will show you the installation method for android users and a way to install iPoGo ios IPA for free using Sideloadly. At the same time, we will also provide you with a method to upgrade to VIP. Here is the 1-click method to change your location, Bring you a wonderful experience of Pokemon Go.
For Abdroid Users
1. Non-rooted Method
Suitable for users who do not have a rooted phone
First, you need to download the apk file from here.
Go to the folder where you downloaded the apk file. and click on it and install it.
Please agree to turn on permissions, such as "Unknown Source Installation".
After successful installation you can start using it!
2. Rooted Method
So, let's start with the root method
First, you need to click on the link to download pokemon go.
After installation please download iPoGo Launcher and install it.
You have now successfully installed iPogo on your rooted device.
For iOS Users
Step 1 Click here to visit the Sideloadly installation site and under the "Download Sideloadly for Windows" heading, select 64-bit or 32-bit.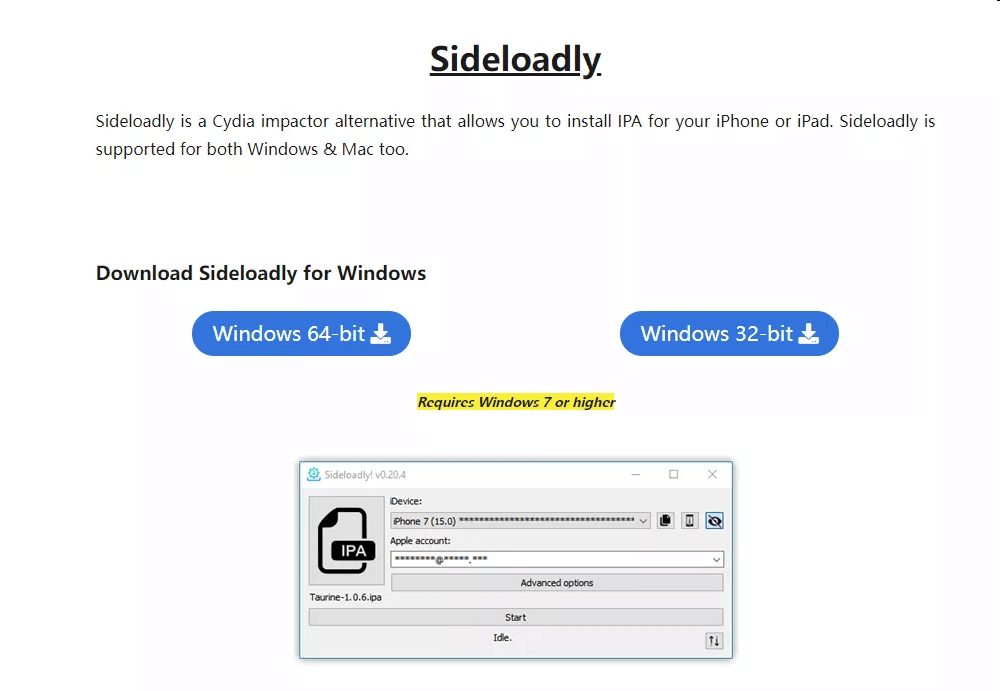 Step 2 While waiting for Sideloadly to install. Visit the iPoGo installation site here. Click the "Download IPA" button.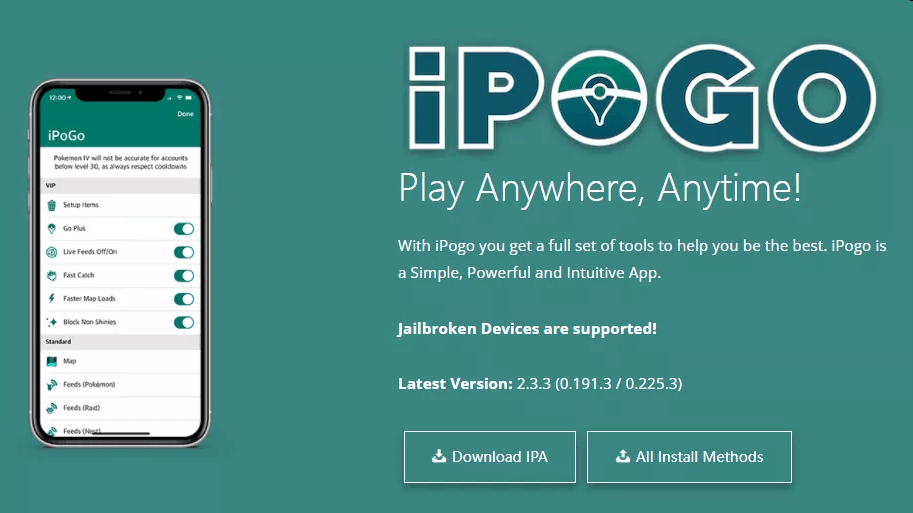 Step 3 Download iTunes (Windows 64 or 32), if you have already installed iTunes on your PC, please skip this step.
Step 4 Open Sideloadly and log in with your Apple account.
Step 5 Drag and drop the previously downloaded iPoGo IPA file into Sideloadly's IPA box. Click Start.
Step 6 When prompted "Done", check your Apple device to see if iPoGo is installed.
Step 7 On your Apple device, select Settings > General > Device Management > Trust The App.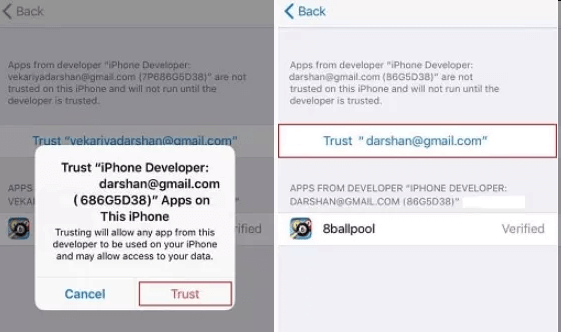 How to Upgrade to VIP Using CodeHub and iSigner:
Please read our step-by-step guide to operate

Step 1 Visit the iPoGo VIP installation website here. Scroll down and click the link for "CodeHub".

Step 2 Click "Purchase" and enter your payment information and email and wait for an email confirming your purchase.

Note

Be sure to check your spam folder

Step 3 Visit the iSigner login website and create an account to redeem your key.

Step 4 Go back to the iPoGo app and use your iSigner's key to upgrade to VIP!

Note

This key requires a subscription to use and costs $5 per month
Best Pokemon Go Spoofer for Both iOS & Android
Pokemon Go enthusiasts who want to explore different regions, catch rare Pokemon, and enhance their gameplay experience often turn to spoofing apps. If you're looking for the best Pokemon Go spoofer that works seamlessly on both iOS and Android devices, look no further than iRocket LocSpoof.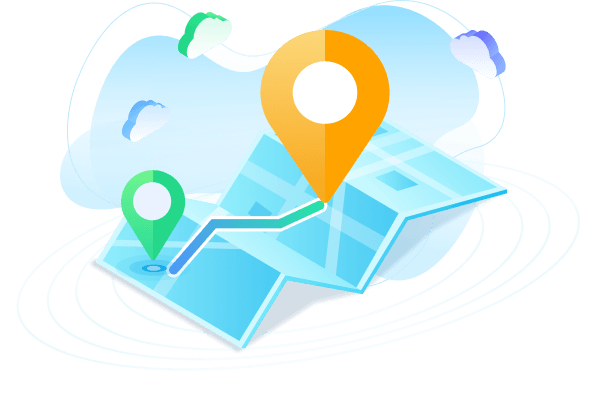 Highlights of LocSpoof :
Simulate GPS movement for your Pokémon GO trainer along customized routes.
Take complete control of your location with 360-degree movement.
Seamlessly teleport your GPS location to any place in the world.
Compatible with all location-based apps, including Pokémon GO, Snapchat, and Find My.
Utilize the cooling timer feature to prevent soft bans in Pokémon GO.
Enjoy a free trial accessible to all users.
1282981 Users Downloaded
LocSpoof seamlessly supports both iPhones and Androids, including the latest iOS 16 and Android 13 versions. Read on to teleport in Pokémon Go within 1 click.
1

For Android Users

Step 1. Download and install iRocket LocSpoof on your Android device.

Step 2. Choose your desired location and modify your GPS coordinates by simply clicking on the map to select a location (e.g., from LA to New York).

Step 3. You have successfully changed your location.

Note

You can check in Google Maps to verify if the location has been modified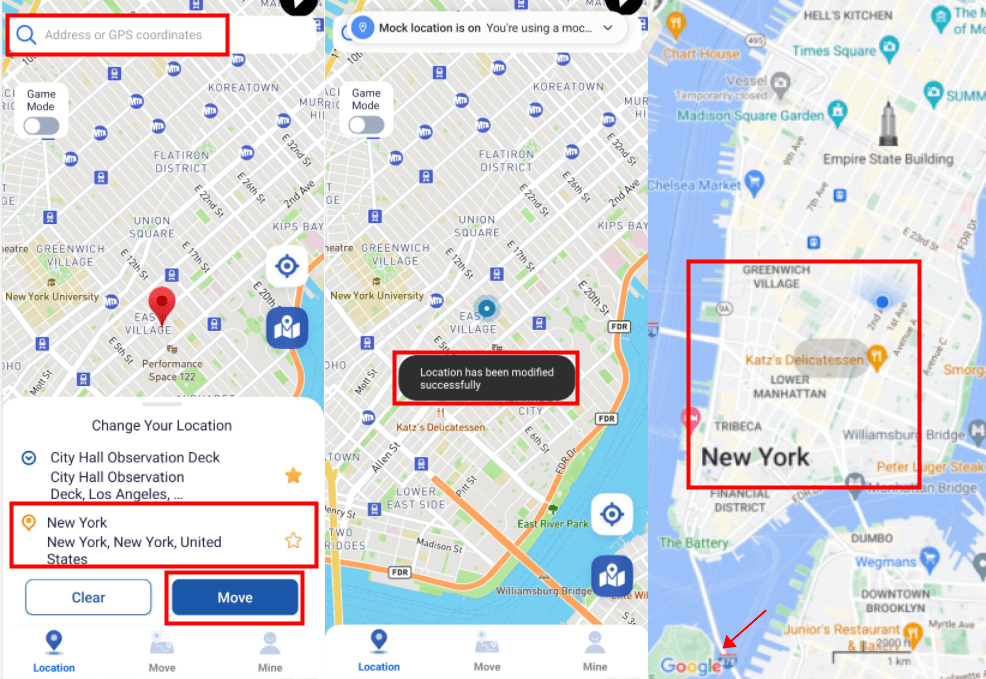 2

For iOS Users

Install and Launch LocSpoof: Once the installation is complete, launch the LocSpoof app on your device.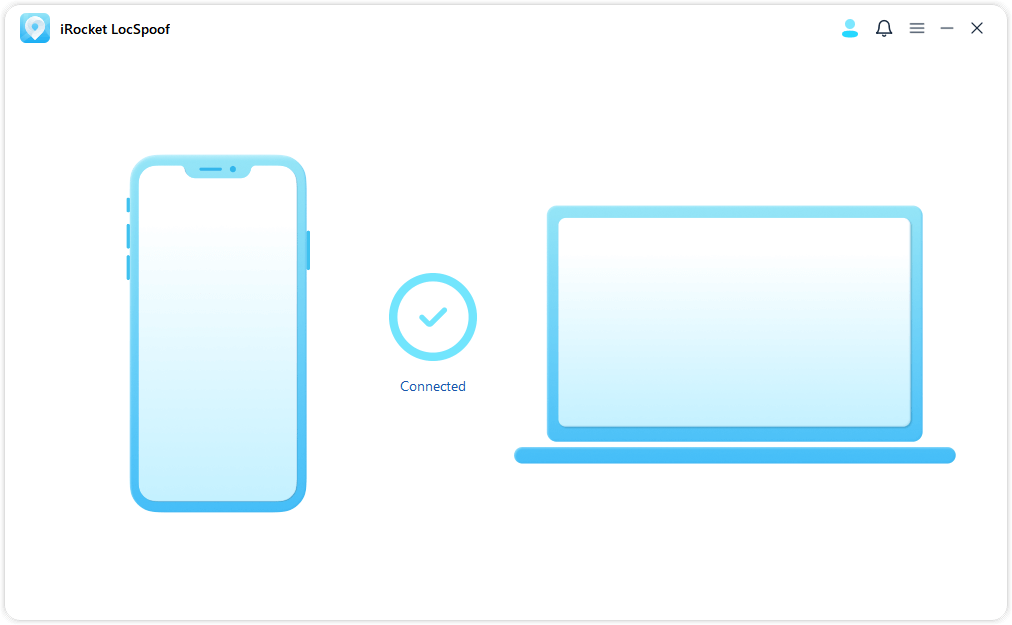 Connect Your Device: Connect your iOS device to your computer using a USB cable. Make sure that iTunes is installed on your computer.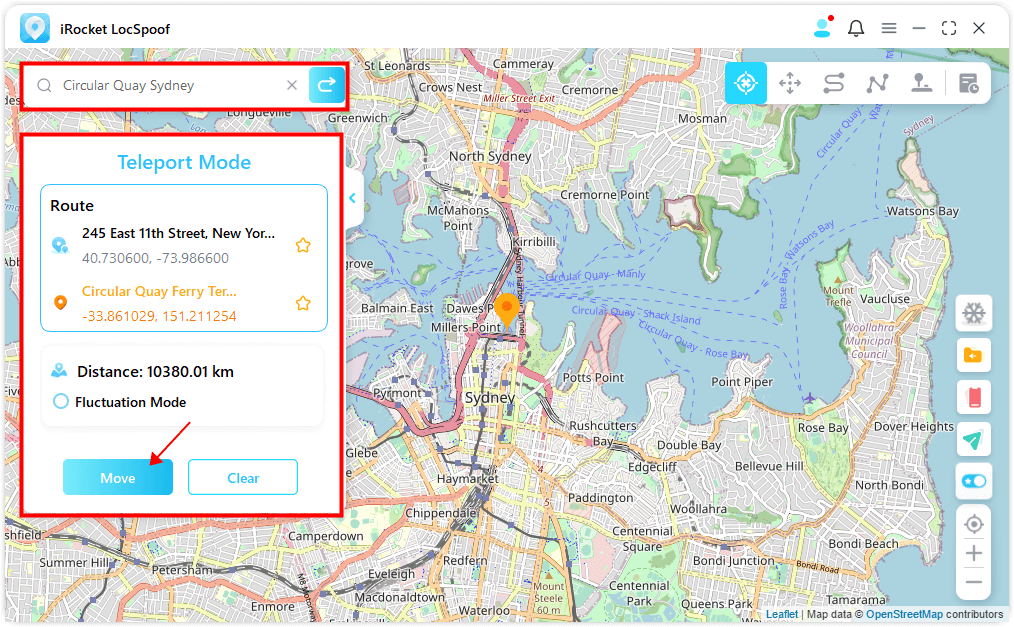 Choose a Location: After establishing the connection, you can choose a location within the app. Select your desired location, and LocSpoof will simulate your device's GPS coordinates accordingly.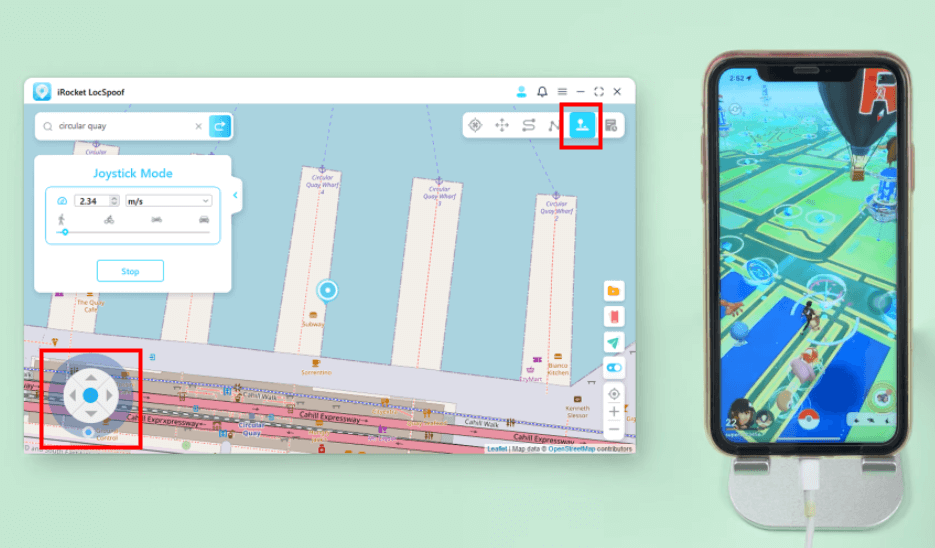 FAQs about iPogo
1. What is the best iPogo alternative?
iRocket LocSpoof is a reliable location spoofer for Pokemon Go,it works seamlessly on both iOS and Android devices.
2. Will iPogo get me banned?
Using iPogo in Pokemon Go risks being banned. While using iPogo may provide additional features and benefits, it's important to note that Niantic may spot it, so use iPogo properly.
3. Will iPogo damage my device?
Proper use of iPogo will not harm the device, but sometimes due to software problems the iPogo application will crash frequently.
Conclusion
IPOGO offers Pokemon Go players a unique opportunity to enhance their gaming experience by providing location-based features and a range of additional features. It lets players explore different regions and catch rare Pokémon, but it's not available for Android.
If you are looking for a good Pokemon Go assistant that is compatible with both Android and iOS systems, we recommend iRocket LocSpoof.
Start your Pokemon Go adventure with iRocket LocSpoof today and unlock a world of possibilities!