How to Change Location on Skout in Simple Ways?
Looking to change your location on Skout and expand your social circle? In this guide, we will provide you with simple and effective methods to change your location on Skout, allowing you to connect with people from different regions and explore new friendships. Whether you're looking to meet new people while traveling or simply want to experience different cultures, our step-by-step instructions will help you navigate through the process effortlessly. Let's get started on how to change your location on Skout in simple ways!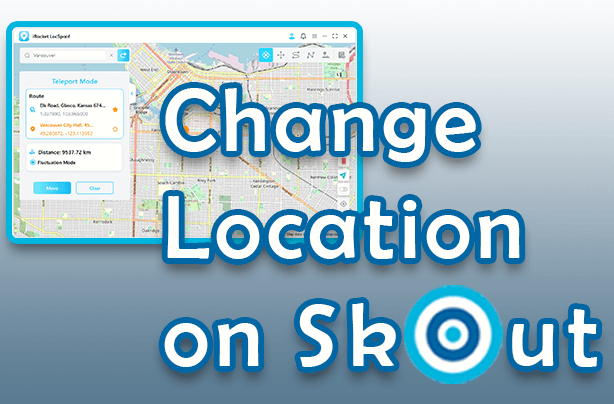 Part 1.What is Skout App?
Skout, a widely popular dating app, has made a significant impact on the dating industry during its existence of over a decade. Similar to other dating apps, Skout operates on a location-based system. When you're close to another Skout user, you can read their profile and decide if you want to send them a message. The app also offers other ways to meet people in your area. For instance, there's a "shake to chat" feature that connects you with a random person nearby who's also using the feature.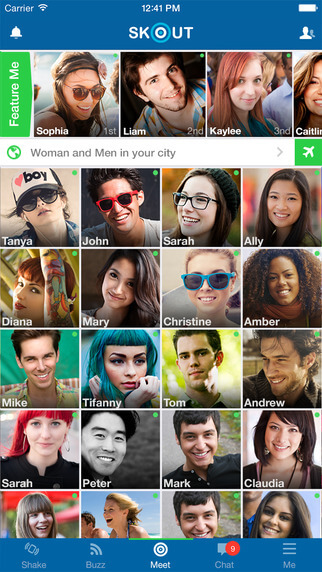 Part 2.How to Change Skout Location effortlessly
Are you in search of a versatile product that allows you to effortlessly change its location on your phone? Look no further! The easiest way to change the location on your iOS device is to use irocket LocSpoof.
It's a GPS spoofing software that lets you set a fake location without having to jailbreak your device. With LocSpoof, you can do cool things like create your own routes, adjust your walking speed, and even import routes using GPX files. It's especially useful for location-based apps like Google Maps, Facebook, Snapchat, and Skout.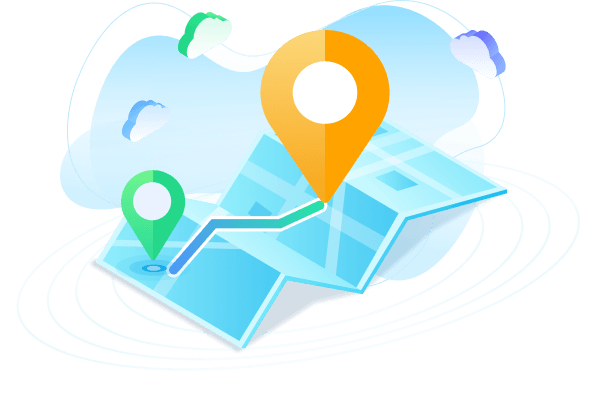 Highlights of LocSpoof:
Seamlessly teleport your GPS location to any place in the world.
Take complete control of your GPS location with 360-degree movement.
Compatible with all location-based apps, including Facebook, Snapchat, and Find My.
Compatible with both iOS and Android devices. (Including iPod/iPad)
Enjoy a free trial accessible to all users.
100861 Users Downloaded
To change geolocation on your iPhone or iPad using LocSpoof, follow these steps:
Step 1. Connect your iPhone or iPad to your PC. Launch LocSpoof and click on the "Start" button.

Step 2. In the upper right corner, select "Teleport Mode" or use the multi-spot mode to simulate a route. Type the destination in the search bar and simply click the "Move" button to teleport to the new virtual location.

Note: To check where you are right now, just open up the Maps app on your phone. Once you've got your location confirmed, you can use it in all your other apps too!
Part 3. Benefits of Change Location on Skout
Making New Friends: If you want to expand your social circle and meet interesting people from different places, it's time for a "virtual journey." Connect with the individuals you're interested in getting to know and explore new profiles in various areas.
Traveling: When you're traveling abroad, it's important to keep your location updated on the app.This ensures that you can connect with people in your new destination and make the most out of your travel experience.
Privacy: Safeguarding your privacy is crucial, and one effective way to do so on Skout is by masking your real location. This feature allows you to protect your personal information while still enjoying the benefits of the platform.
FAQs of Change Location on Skout
Q: How can I find people on Skout?
Skout allows you to find people in different ways. You can use the "Meet People" feature to browse profiles and connect with users who match your interests. Additionally, you can use the "Shake to Chat" feature, which randomly connects you with other users who are shaking their devices at the same time.
Q: How can I modify the location services on my Android device?
To change the location services on your Android phone, follow these steps:
Open the "Settings" app on your Android device.
Look for and tap on the "Security & Location" option.
If you don't see "Security & Location," scroll down and tap on "Location."
Once you're in the "Location" settings, tap on "Mode" and select "High Accuracy."
From there, you can choose any combination of GPS, Mobile Networks, WiFi, and sensors to ensure accurate location detection.
Conclusion
In conclusion, changing your location on Skout can open up new possibilities and connections. By following the simple steps outlined in this guide, you can easily modify your location using the iRocket LocSpoof. With its reliable and user-friendly interface, you can explore different cities, meet new people, and expand your social circle with ease.
Don't miss out on the exciting experiences that await you. Start using iRocket LocSpoof today and embark on a journey of virtual exploration like never before.