How to Fake Google Maps Location Easily [Can't Miss]
Google Maps is undoubtedly one of the most popular navigation and mapping apps available today. It provides users with real-time GPS navigation, traffic updates, transit information, and much more. While Google Maps is incredibly useful for finding your way around, there may be instances where you want to fake your location for various reasons. Whether it's for privacy concerns, pranks, or any other legitimate purpose, this guide will walk you through the process of faking your Google Maps location on both Android and iOS devices.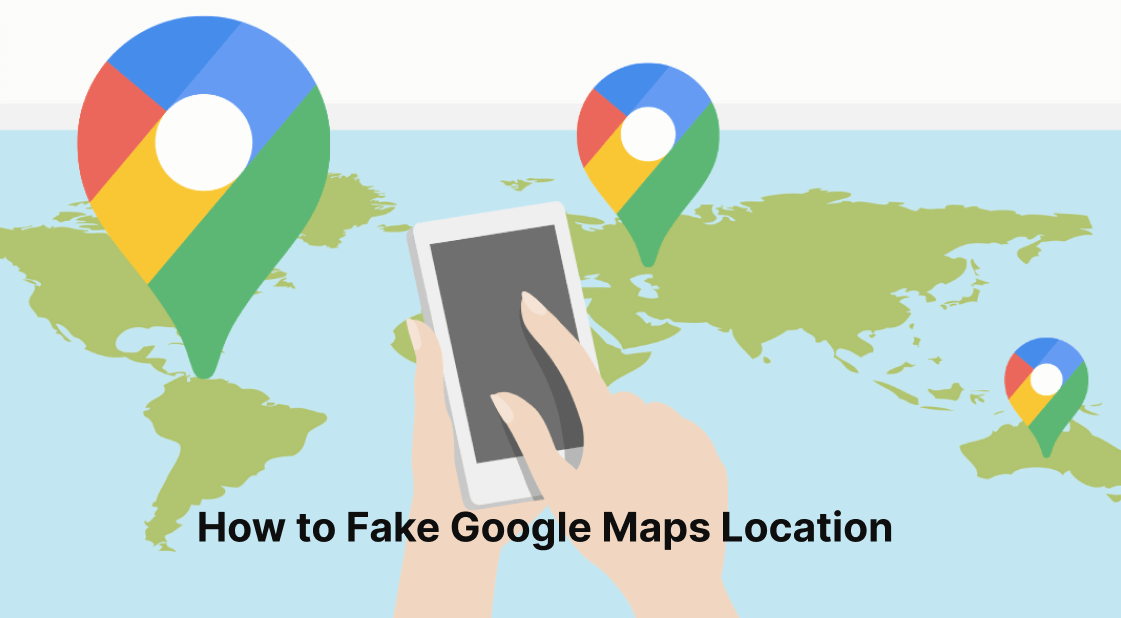 Part 1. Can You Still Fake Google Maps Location in 2023?
Google Maps is a web mapping service developed by Google that provides users with detailed and interactive geographic information. It enables users to explore locations, find directions, view businesses and discover local services. With a large user base, Google Maps has become an indispensable resource for consumers to find nearby businesses and for businesses to attract potential customers.
But if you want to change the location of Google Maps, is that still possible?
The answer is yes, you can use various methods and techniques to manipulate the location data provided by Google Maps. Let us introduce you to some of the specific methods that work well.
Part 2. Best Way to Fake Google Maps Location [iOS & Android]
While technology continues to evolve, it also provides users with novel ways to interact with devices and applications. One of these is the ability to fake GPS locations on mobile devices, especially when using popular navigation apps such as Google Maps. Now, we will explore the best way to fake Google Maps locations on iOS and Android devices using the powerful and user-friendly tool - iRocket LocSpoof.
iRocket LocSpoof is an advanced and reliable location spoofing tool that works seamlessly on iOS and Android devices. This user-friendly app allows users to change GPS locations on various apps, including Google Maps, without the need for complex technical skills. It comes with a host of features and benefits that make it the best choice for location spoofing.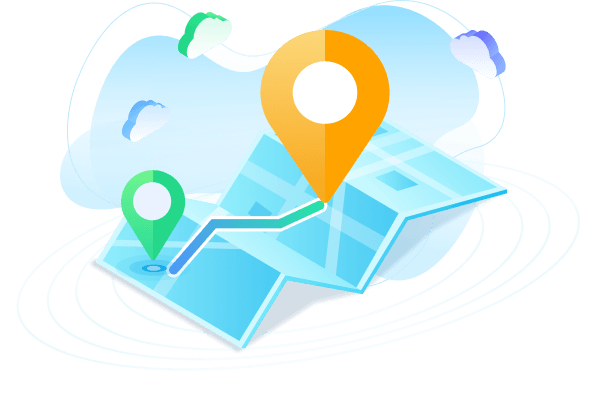 Highlights of LocSpoof:
Seamlessly teleport your GPS location to any place in the world.
Take complete control of your GPS location with 360-degree movement.
Compatible with all location-based apps, including Facebook, Pokémon GO, Snapchat, and Find My.
Compatible with both iOS and Android devices. (Including iPod/iPad)
Enjoy a free trial accessible to all users.
1307697 Users Downloaded
Fake Google Maps location with one click for both iOS & Android:
For iOS Users
To change geolocation on your iPhone or iPad using LocSpoof, follow these steps:
Step 1. Connect your iPhone or iPad to your PC. Launch LocSpoof and click on the "Start" button.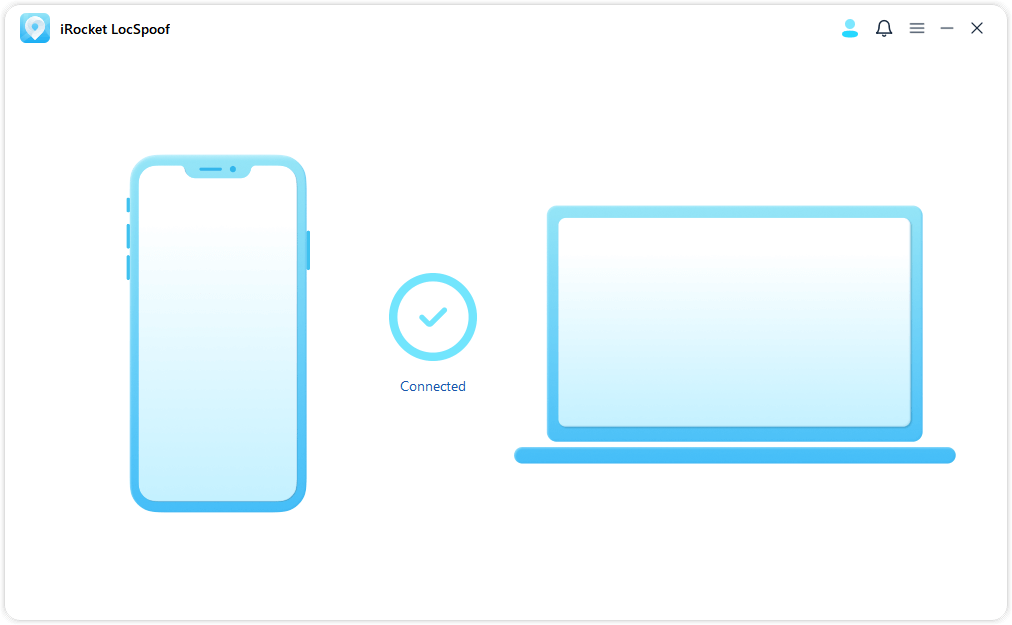 Step 2. In the upper right corner, select "Teleport Mode" or use the multi-spot mode to simulate a route. Type the destination in the search bar and simply click the "Move" button to teleport to the new virtual location.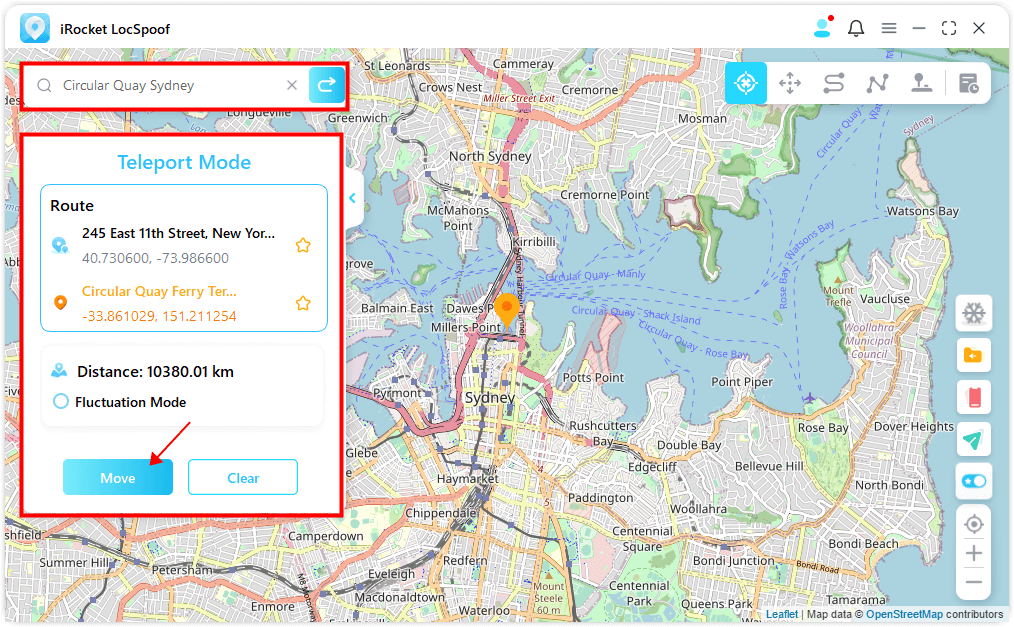 Note
Launch the Maps app on your phone to verify your current location. Once confirmed, you can use this new location across all of your applications.
For Android Users
To change geolocation on your Android device using LocSpoof [Apk Version], follow these steps:
Download and install iRocket LocSpoof [APK Version] on your Android device.
Choose your desired location by typing or clicking on the map to select a location (e.g., from LA to New York).
Now, your Android device will consider you are in the new location, including all the apps on your device.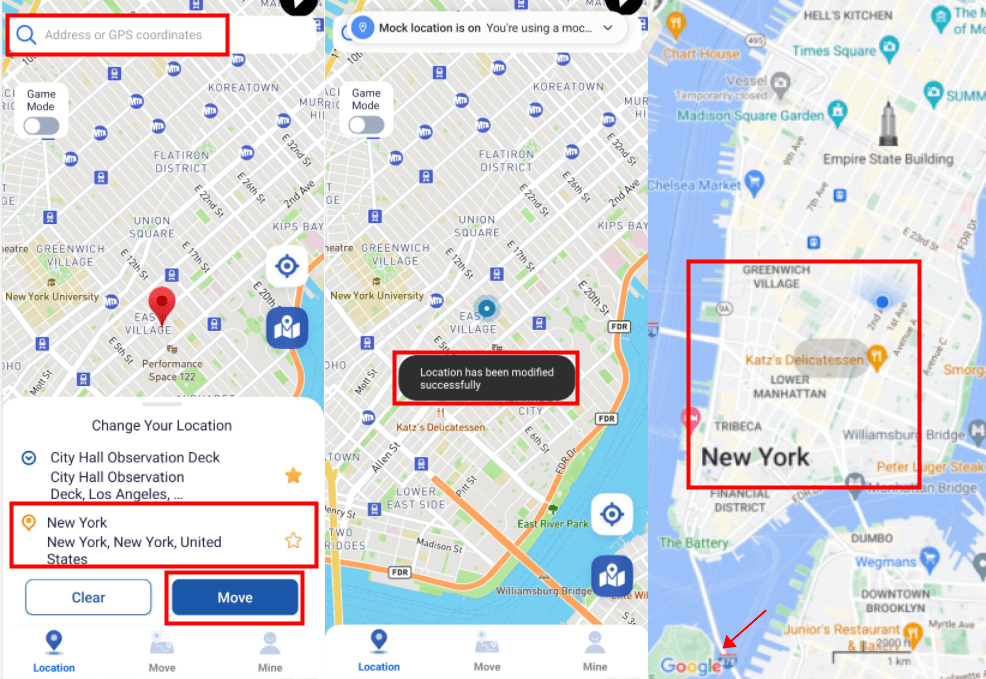 Part 3. 2 Other Ways to Fake Google Maps Location
1

Use Cydia to Fake Google Maps Location (Jailbreak Method)

This method requires going for a jailbroken iOS device and requires installing spoofing tuning programs from the jailbroken app platform Cydia. These tweak programs modify the GPS data on your device to trick Google Maps into thinking you're in a different location.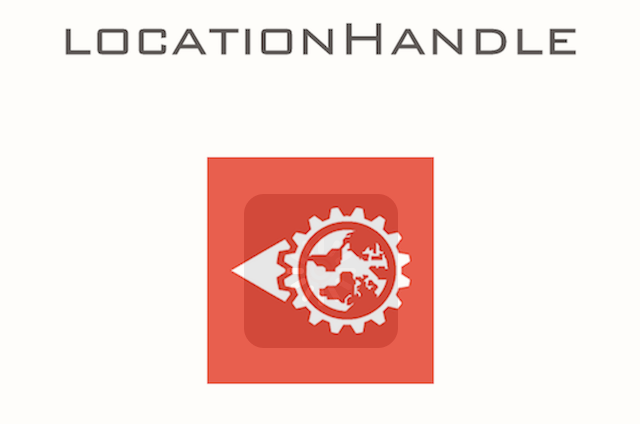 Visit Cydia and get the application called "Cydia Location Handle".
Open the application and specify the location you wish to appear by adjusting the pointer on the map. Alternatively, you can search for the location using its name or exact coordinates.
After selecting the desired location, press the "OK" button to confirm the change.
Go back and check, your Google Maps location has changed!
2

Fake Google Maps Location Manually (Only for Android)

Now, we will explore the process of enabling analog location on your Android device so that you can fake your location on Google Maps. Follow the step-by-step guide we provide:

Step 1: Open the "Settings" app and scroll down to find the "About phone" or "software information" option. Once inside, find the "Build Number" option. Here, you need to tap seven times in a row to get your Android phone into developer mode.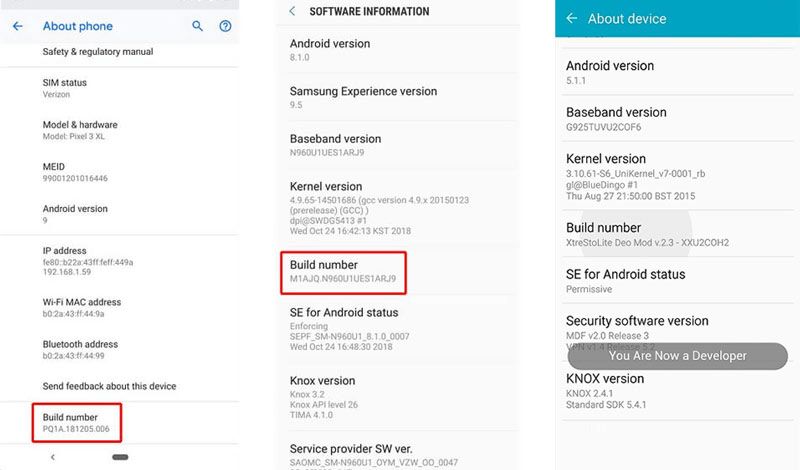 Step 2: Next you can select "Developer Options" from the main "Settings" screen. After that, you will find the "Allow Mock locations" option. You can turn it on here.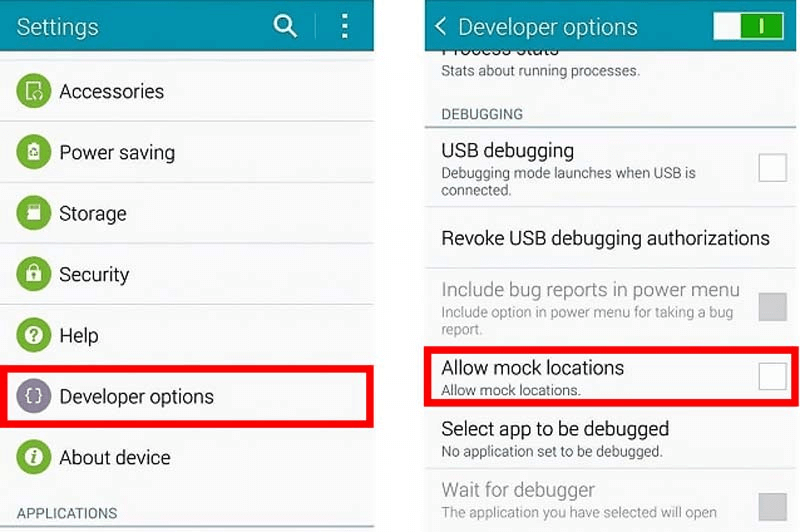 You have to enable simulated locations and then use third-party apps to fake your location on Google Maps.
Part 4. Tips for Using Google Maps
Now, we'll delve into some lesser-known Google Maps features that will undoubtedly enrich your travels and daily commutes.
Offline maps for uninterrupted navigation: The ability to download maps for offline use is invaluable, especially when traveling to areas with limited connectivity or to conserve data usage.
Real-time traffic alerts: Avoiding traffic jams and finding alternative routes is critical to traveling efficiently, and Google Maps' real-time traffic alerts provide real-time data on traffic conditions, accidents and construction to help you make informed decisions.
Multi-stop route planning: When planning a road trip or making multiple stops, multi-stop route planning ensures you optimize your journey and add destinations.
Public Transportation Details: When navigating public transportation, the Transportation Details feature provides real-time schedules, departure platforms and traffic durations for buses, trains and more.
Your Places" personalized lists: Create customized lists for favorite locations and points of interest for easy access and sharing with friends or fellow travelers.
Explore with Nearby: Explore nearby locations and points of interest with the Nearby feature, which allows you to find nearby restaurants, gas stations, historic sites and more.
By focusing on the 6 points above, you can optimize your Google Maps experience to make your travels more efficient, enjoyable, and to your liking.
Conclusion
Faking your Google Maps location can be useful in various scenarios, whether it's for privacy concerns, pranks, or any other legitimate reason. This comprehensive guide has provided you with step-by-step instructions on how to fake your Google Maps location on both Android and iOS devices using iRocket LocSpoof. By following the methods outlined in this guide, you can easily deceive Google into accepting fake GPS coordinates and enjoy the benefits of a fake location on Google Maps.
Download iRocket LocSpoof today and embark on an exciting journey of location spoofing like never before.