2023 UltFone iOS Location Changer Review: Is It Worth Buying?
With the advancement of information technology, more and more people are becoming aware of location spoofing tools. In this article, we will examine UltFone iOS Location Changer, a location spoofing tool designed to change the GPS coordinates of your iPhone. Our analysis will cover its main features, ease of use, performance, as well as recommend other good location spoofing tools for you. Let's dive into the details!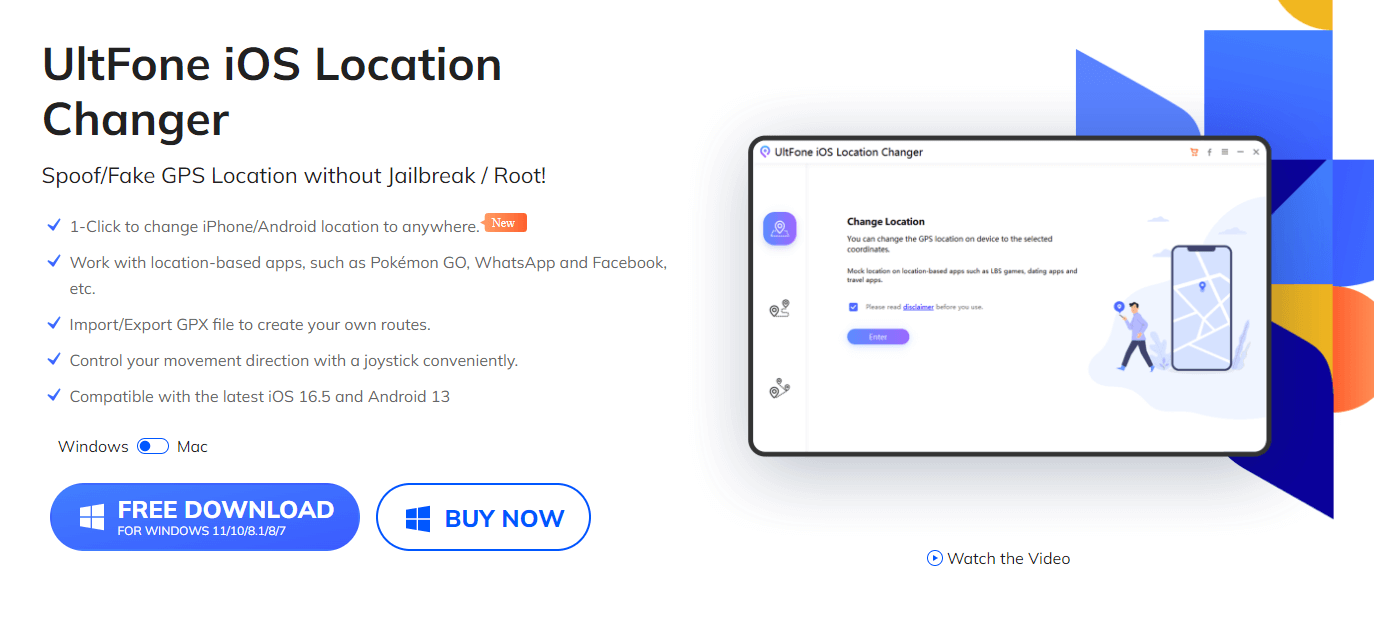 What You Need to Know About UltFone iOS Location Changer
UltFone iOS Location Changer, is designed to allow users to change the location of their iPhone to almost anywhere in the world. The tool is primarily aimed at those seeking to access geo-restricted apps, simulate location-based tours, and more.
Here are the features of UltFone iOS Location Changer:
Offers a user-friendly interface and the software is very easy to navigate.
Effectively changes the location of the iPhone to the user's desired destination.
Capable of simulating movement along a specified route. You can use two-stop or multi-stop settings.
Ability to set in-app movement speed while changing location
By saving the movement history in case the same route is used again.
How to Use UltFone iOS Location Changer
Now, we will walk you through the simple process of using UltFone iOS Location Changer effectively.
Step 1. Download and install the application on your PC/Mac. Choose a mode and click "Enter".
Step 2. Connect your iPhone, unlock it, and select "Trust this device" when prompted.
Step 3. Move using the mode you previously selected.
2023 User Reviews for Ultfone iOS Location Changer
Here are some real user reviews we've collected in 2023:
User from Quora:
"When I initially tried to use the service, I was disappointed that the startup trial version did not work because I did not have a registration code. However, I admire your customer service staff who responded quickly even though I am not yet a paying user. Kudos to you, and here's a piece of advice for consumers: Basic/trial user registration is not a pay-as-you-go registration."
User from Reddit:
"I purchased an iOS system fix product from Ultfone (Apple logo stuck and screen off issue). But it didn't work at all and didn't help solve the problem. I asked for a refund the same day and they kept telling me I could get a new product for free or a free license extension but never cared about customer satisfaction."
Based on user feedback and our research, we've summarized some of its shortcomings.
Doesn't work well in some geolocation-locked games like Pokémon Go.
There is no GPS joystick feature to control your location in real-time or in-game.
Unreasonable price for purchasing the package, you can't buy a lifetime license, which isn't a good deal for long-term users.
Mac users have to pay more than Windows to use the software.
An Ideal Alternative - LocSpoof by iRocket
For users in search of a superior alternative that caters to both Android and iOS devices, look no further than LocSpoof. This streamlined application not only provides comparable benefits to Ultfone iOS Location Changer but goes a step further to offer an array of additional features. With iRocket LocSpoof, you gain effortless control over your device's location, allowing you to freely explore the world of Pokémon GO and beyond, without any limitations holding you back.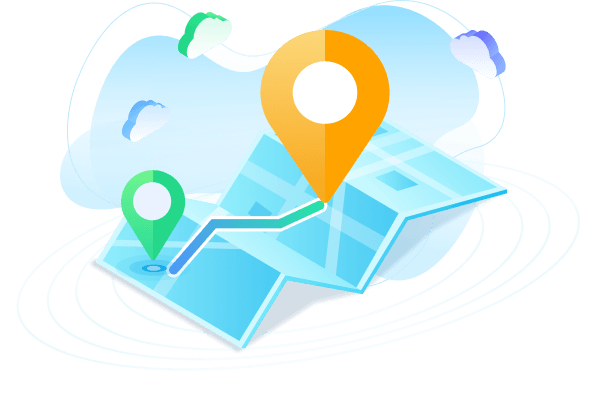 Highlights of LocSpoof:
Seamlessly teleport your GPS location to any place in the world.
Take complete control of your GPS location with 360-degree movement.
Compatible with all location-based apps, including Facebook, Snapchat, Instargam, and Find My.
Compatible with both iOS and Android devices. (Including iPod/iPad)
Enjoy a free trial accessible to all users.
100861 Users Downloaded
Here is how you can easily spoof location for your iPhone/Android.
Step 1. Download and install iRocket LocSpoof onto your computer. Then connect your phone to your computer through a USB cable or WIFI connection as prompted.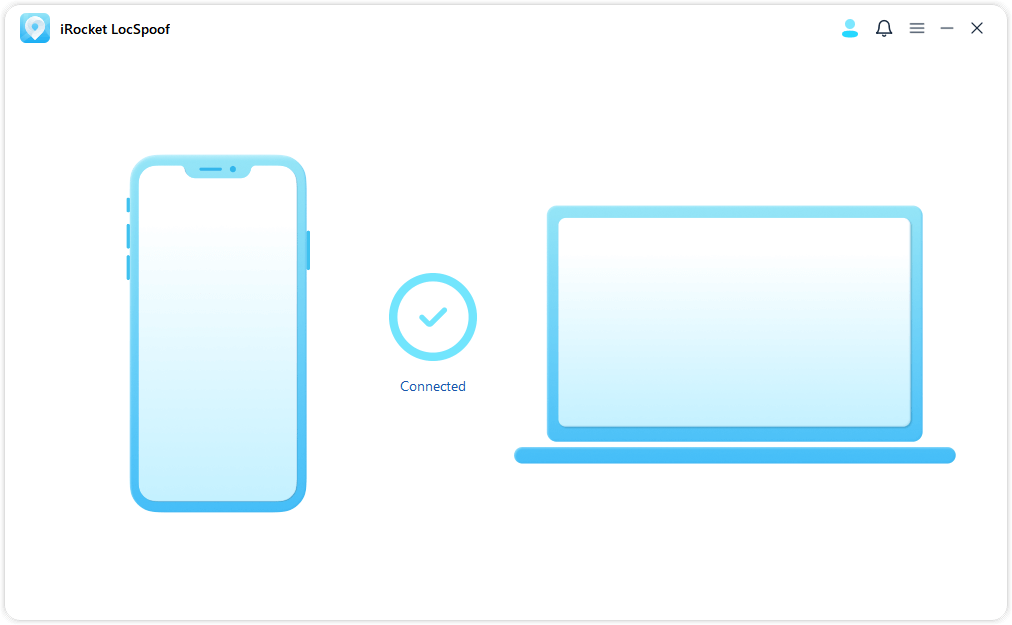 Step 2. Click on the map or enter your desired location in the search bar. Use the Move button to select the location. You can also utilize the Teleport mode to plan and move to anywhere in the world.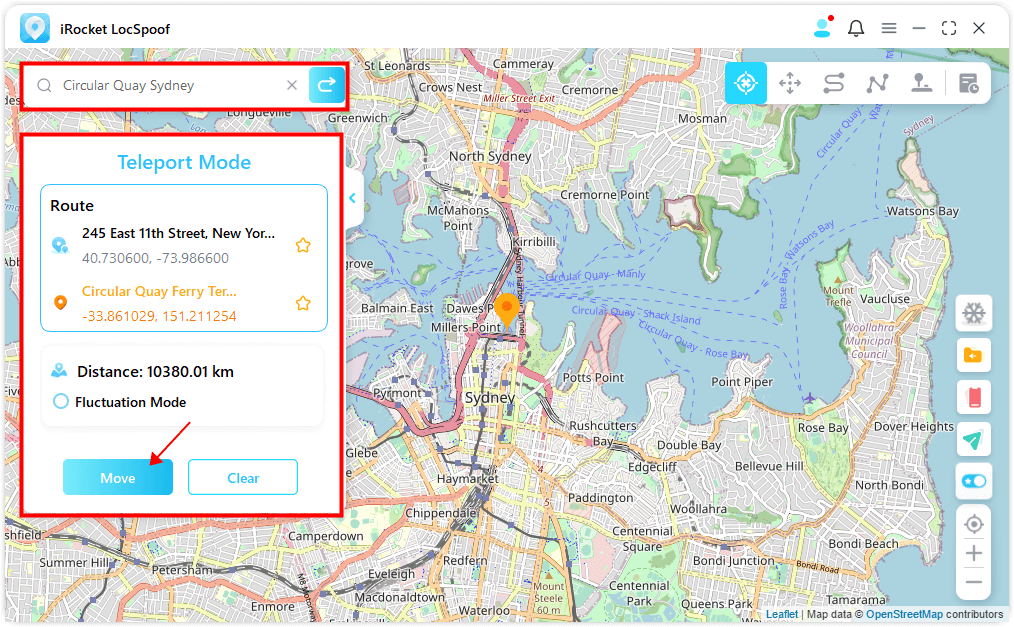 LocSpoof supports the creation and simulation of two-point routes and multi-point routes to enable devices to simulate route movement. Simply Click on Move and you are good to go!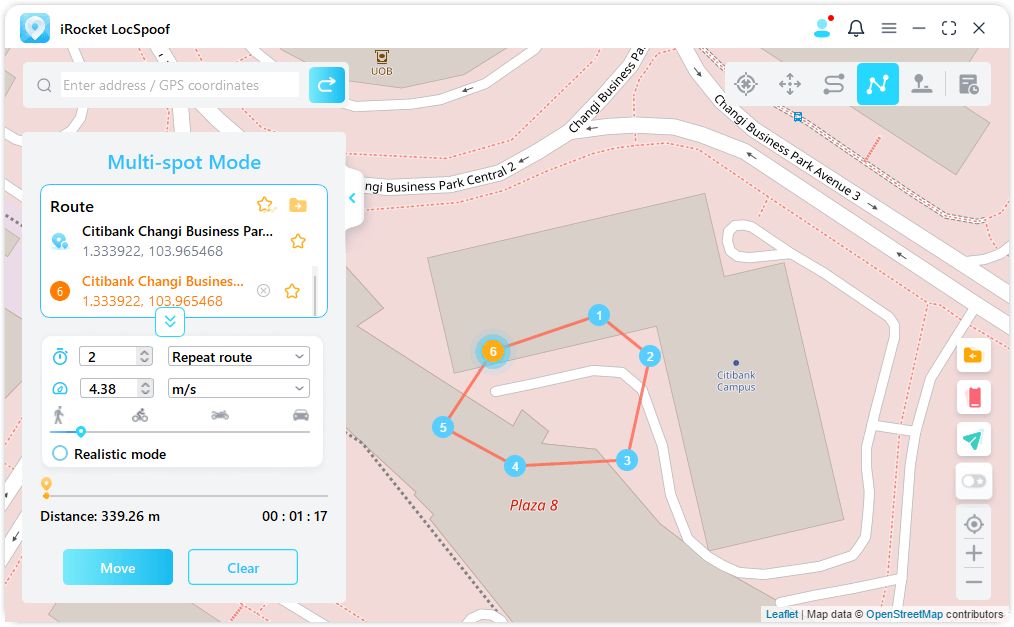 Conclusion
In Conclusion. Ultfone iOS Location Changer offers a viable solution for location spoofing, but it may not meet the needs of all users, especially those with Android devices. For a more comprehensive and unlimited location change experience, we highly recommend exploring the excellent features of LocSpoof. This versatile app ensures a seamless and user-friendly experience on both Android and iOS devices, and is an excellent choice for all your location spoofing needs.